2.5" External HDD/SSD enclosure UGREEN CM471, USB-A 3.2 Gen 1 5Gbps (Black)
UGREEN CM471 2.5" HDD/SSD external enclosure
With the CM471 you can easily connect your drive to devices such as your computer, console or TV. It transfers data at speeds of up to 5 Gbps, and includes a USB 3.2 Gen1 cable to connect the CM471 to your device. The enclosure works with Windows, Linux and macOS.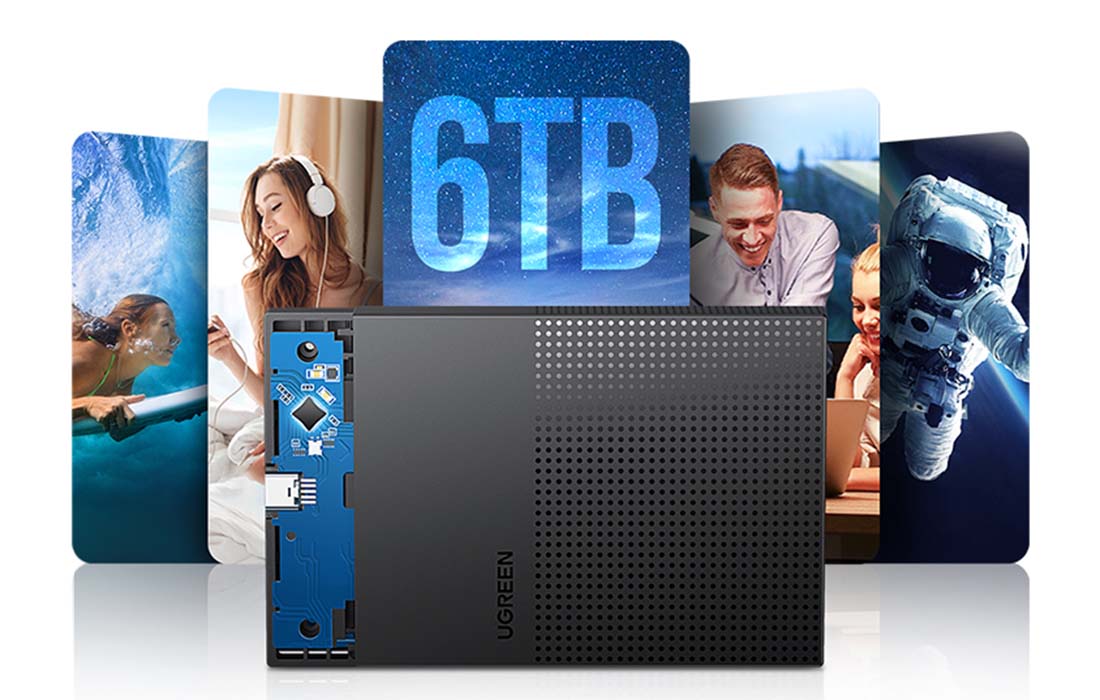 Fast file transfer
No more waiting endlessly for your files to be copied. The Ugreen case supports the UASP protocol and is equipped with a USB 3.0 port for fast data transfer rates of up to 5 Gbps.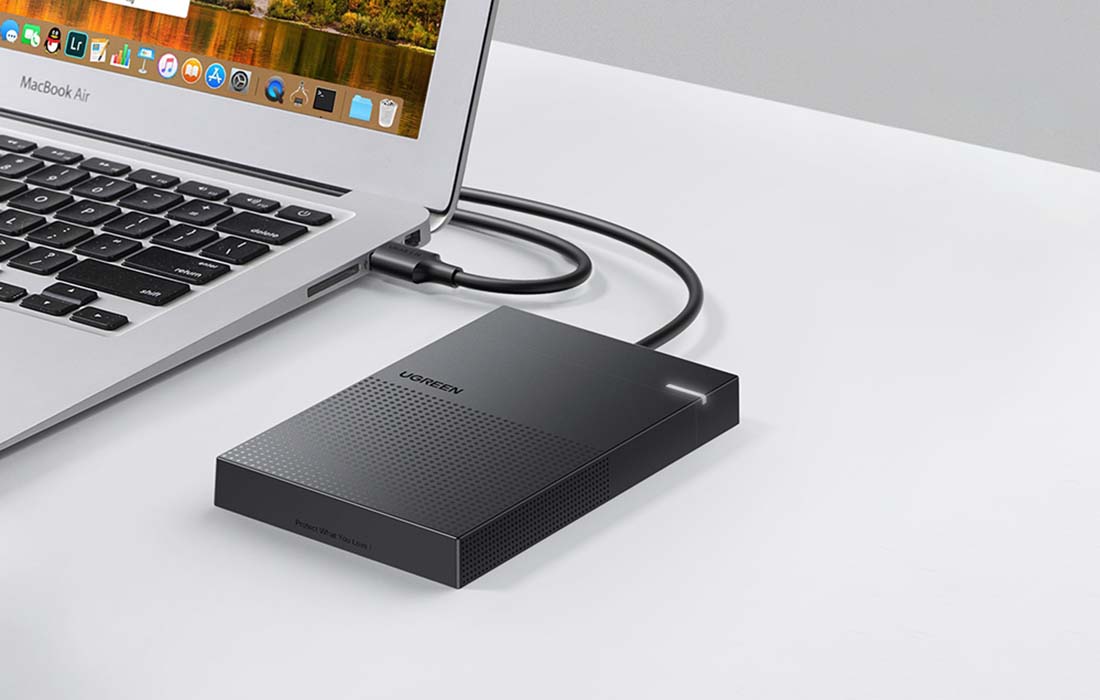 Compatible
The enclosure supports SATA III/II/I SSD and 2.5″ HDD with a thickness of 7 mm - 9.5 mm. It works with Windows, macOS and Linux devices, you can also connect it to your game console or TV. So you don't have to worry about compatibility problems.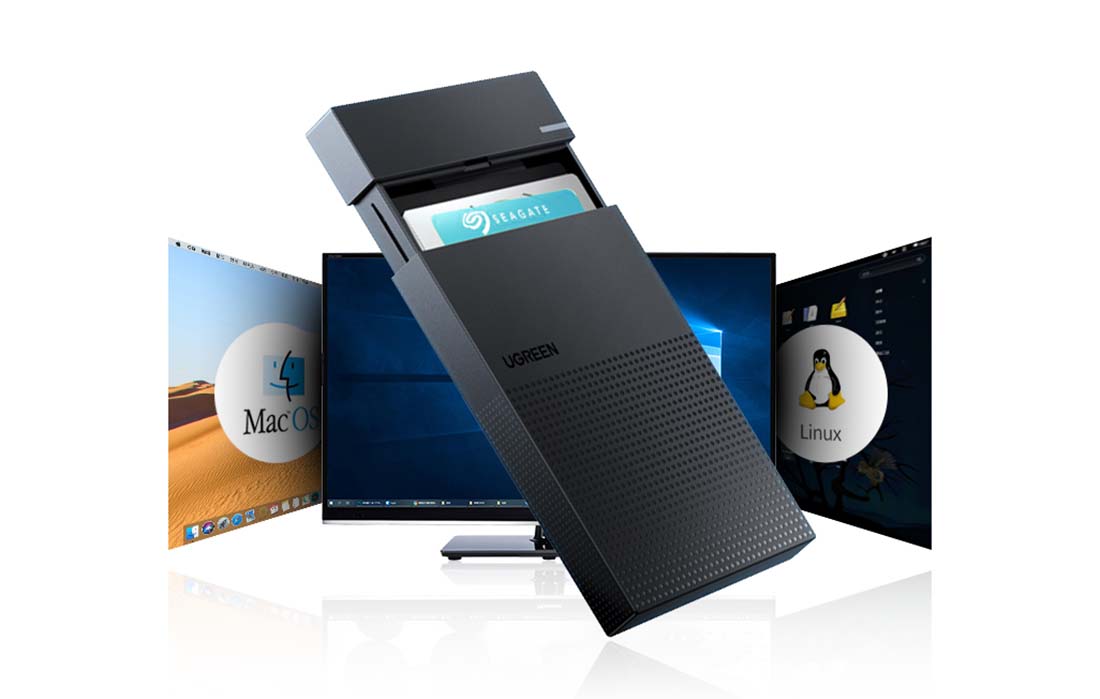 Convenience of use
Mounting the CM471 is extremely easy and will only take a few seconds. Simply insert the drive into the enclosure, close the cover, and connect the device to your computer or other hardware with a USB cable. An LED indicator will let you know when the CM471 is running. Also, after 15 minutes of non-use, the device goes into sleep mode to save power.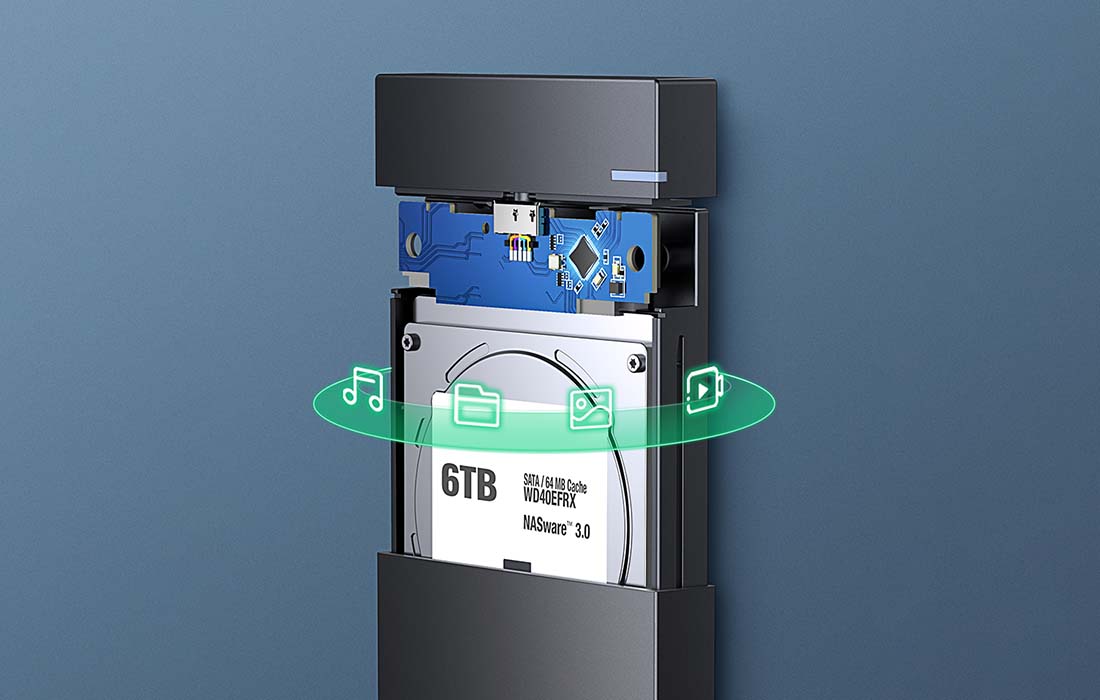 Brand
Ugreen
Model
CM471
Input port
USB 3.2 Gen 1 (male)
Drive interface
SATA 3.0 (6Gbps) / SATA 2.0 (3Gbps) / SATA 1.0

(1.5Gbps) (7 + 15 pins)

Data transfer speed
up to 5Gbps
Disk size
2.5 '' HDD, SSD
Disk thickness
7 / 9.5 mm
Maximum disk capacity
to 6TB
Compatibility
Windows, Linux, macOS 10 and above
Color
black