Adapter Hub UGREEN, USB_C to 4x USB 3.0, HDMI,
UGREEN Hub Adapter, USB-C to 4x USB 3.0, HDMI
Increase the capabilities of your computer. UGREEN CM417 adapter is equipped with a number of ports, i.e. USB 3.0 or HDMI. It allows you to display 4K video and transfer data at speeds of up to 5 Gbps. With its help you can connect additional accessories to your computer, such as a keyboard or mouse. It stands out for its wide compatibility, and its portable design means you can always have it at your fingertips.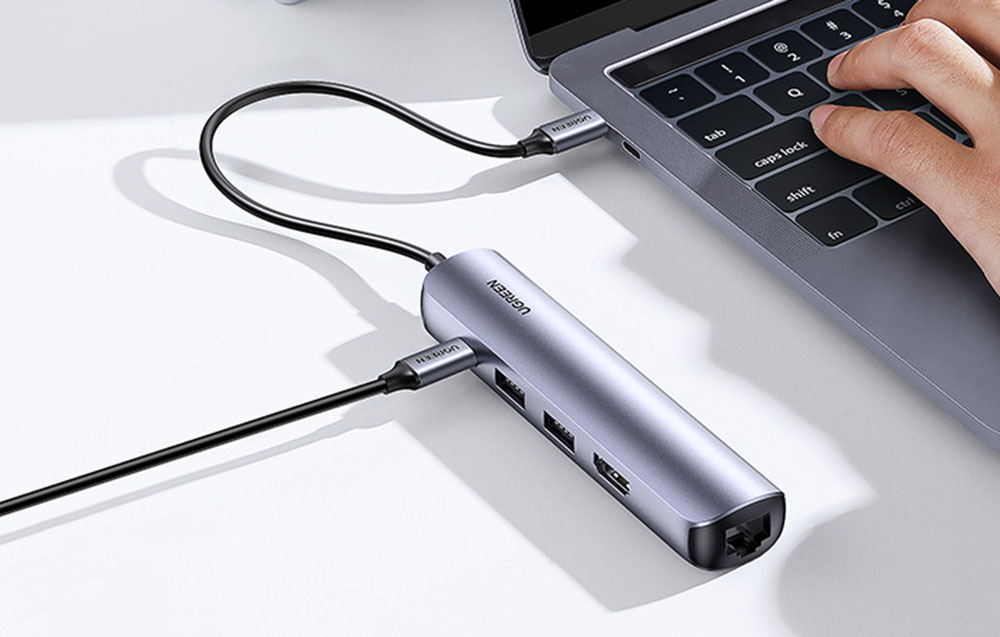 Spectacular image quality
Watch movies and series on the big screen, confident that you won't miss a single detail. The adapter's HDMI port allows you to display 4K resolution with a refresh rate of up to 30 Hz - so you don't have to worry about lag. The device also provides stunning, vivid and natural colors, so you can feel like you're in a movie theater!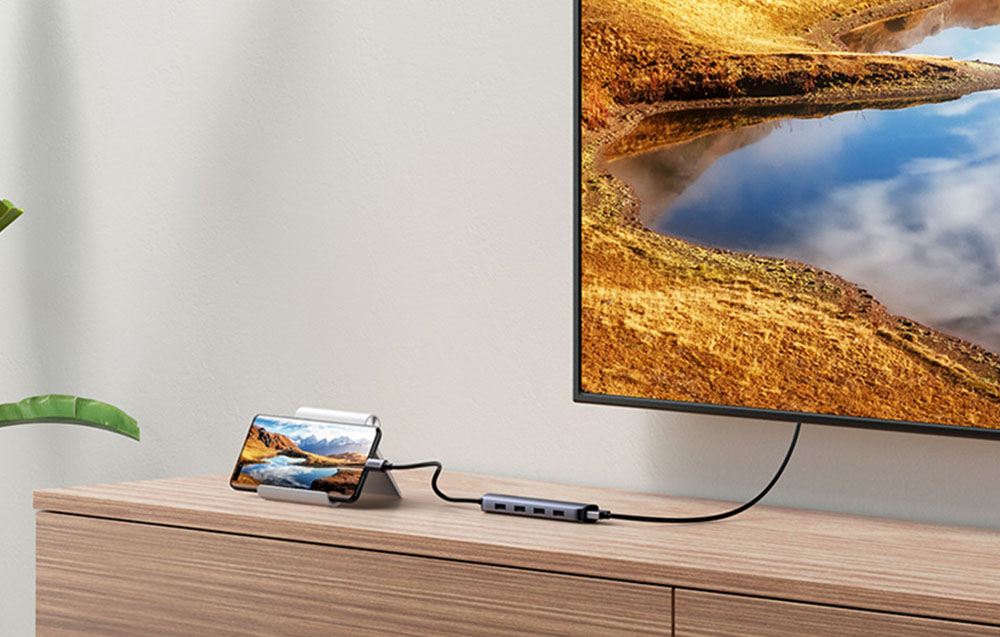 Express data transfer
Do you often transfer files? Tired of endless waiting? The adapter is equipped with a USB3.0 port that allows you to transfer data at speeds of up to 5 Gbps. It only takes a few moments to copy your photos, videos or documents from a flash drive to your computer - you can transfer up to 1G in just a second!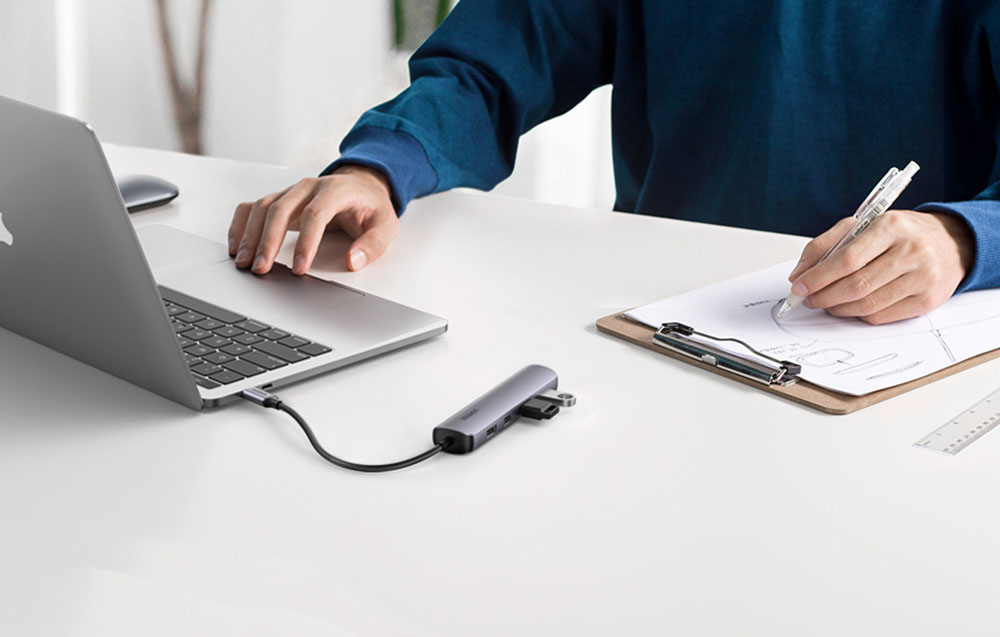 Even more possibilities
However, that's not all the UGREEN adapter has to offer! Using USB 3.0 ports, you can conveniently connect, for example, a computer keyboard or mouse to your tablet and use it like a laptop! Now nothing limits you.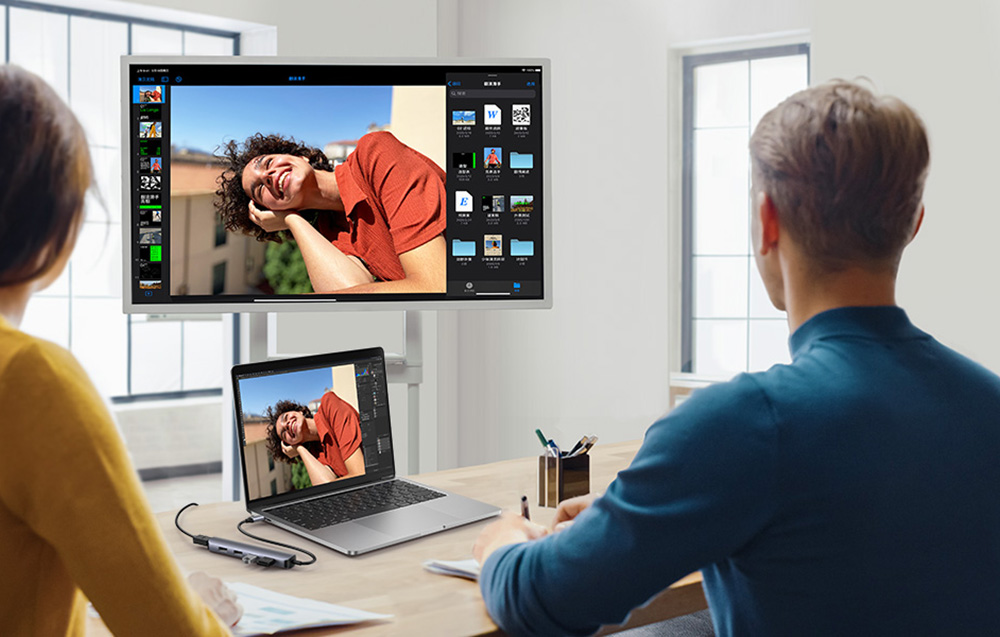 Universal compatibility
The product is compatible with many popular devices equipped with a USB-C port. With its help you can enhance the capabilities of your MacBook Pro, iPad Pro and even Samsung Galaxy smartphone, among others. The adapter works with operating systems such as Windows, Mac OS, Linux, as well as Android or iOS.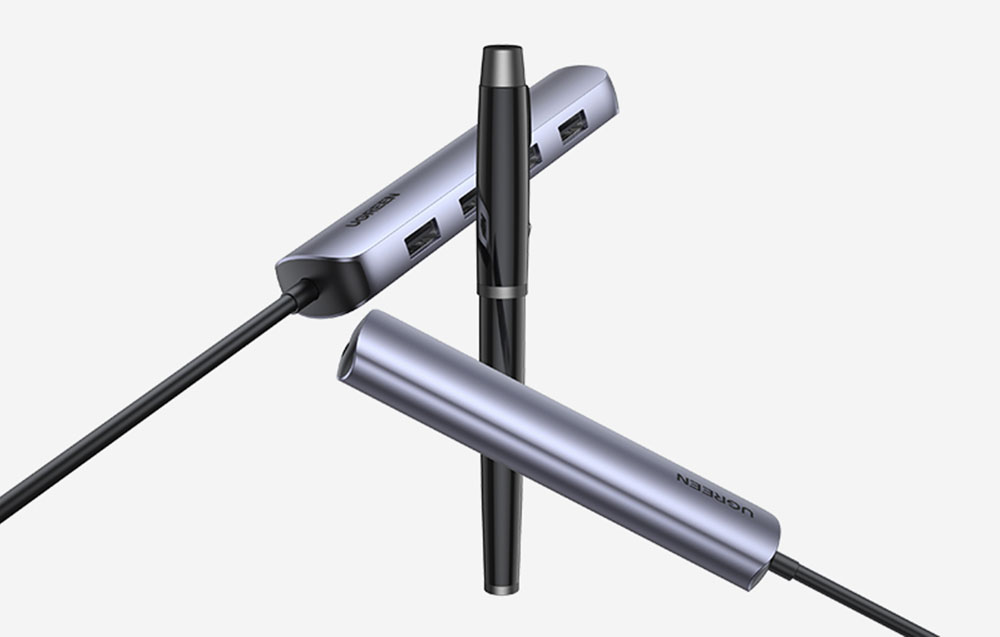 User-friendly
Enjoy the functionality of the adapter not only at home, but also at work or on vacation. The device is extremely light and compact, so you can easily fit it in your bag or backpack and take it with you wherever you need it! In addition, it is made of aluminum, so it is extremely durable and does not heat up so quickly.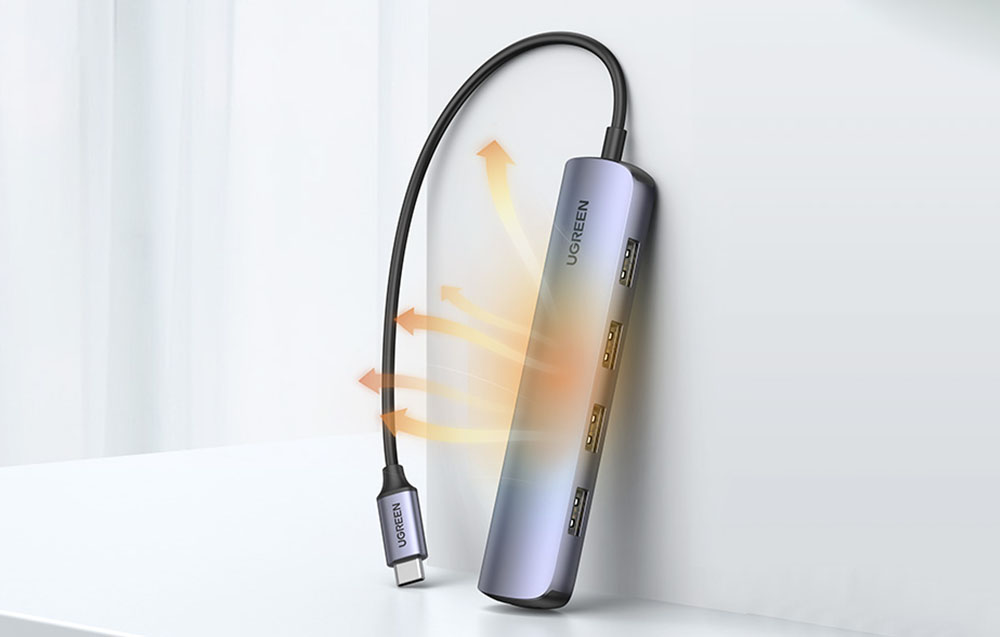 | | |
| --- | --- |
| Manufacturer | UGREEN |
| Model | CM417 |
| Ports | USB 3.0 x4, HDMI |
| Resolution | 4K / 30 Hz |
| Transmission speed | Up to 5 Gbps |
| Material | Aluminum alloy + ABS |
| Weight | 52.27 g |
| Dimensions | 120 x 26.5 x 16 mm |
| Cable length | 200 mm |