Adapter UGREEN 7w1 CM212 USB-C PD Hub 100W, 2x USB-A 3.0, HDMI 4K/30Hz, SD/TF, RJ45
7in1 UGREEN Docking Station
Make your daily work easier with the 7in1 UGREEN docking station. The adapter has up to 6 ports - RJ45, HDMI, USB 3.0 x3, USB-C, making it perfect for a variety of situations. It enables high-speed file transfer of up to 5 Gbps and supports PD 60W fast charging. It also offers the highest quality 4K video.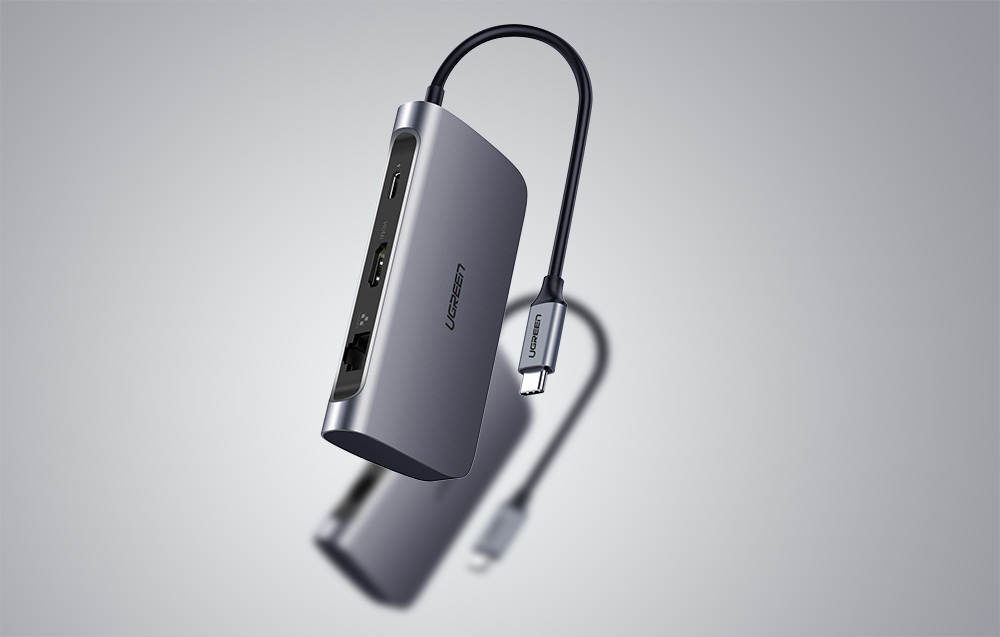 Transfer files without limits
Forget endless waiting for files to transfer between devices. USB 3.0 ports allow you to transfer files at speeds as fast as 5 GB/s! This allows you to copy photos, videos or documents in no time. Just plug your USB drive into the appropriate port and in just a few moments you can transfer everything you need.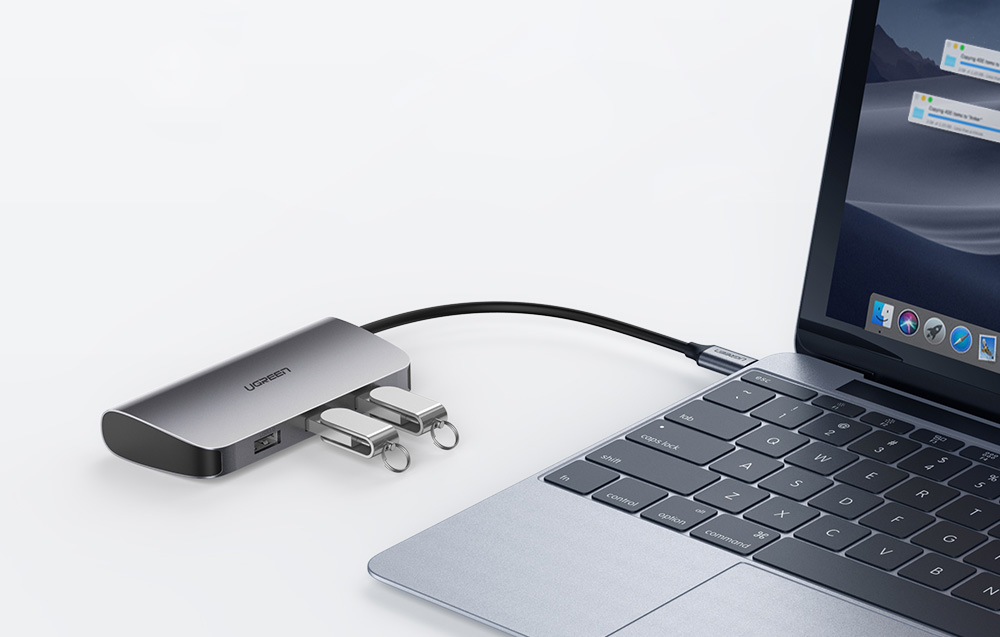 Fast charging of your devices
The adapter allows not only lightning-fast data transfer, but also fast charging of your devices! With its USB-C port, you can renew the energy in your smartphone in no time, thanks to the PD 60 W fast charging protocol.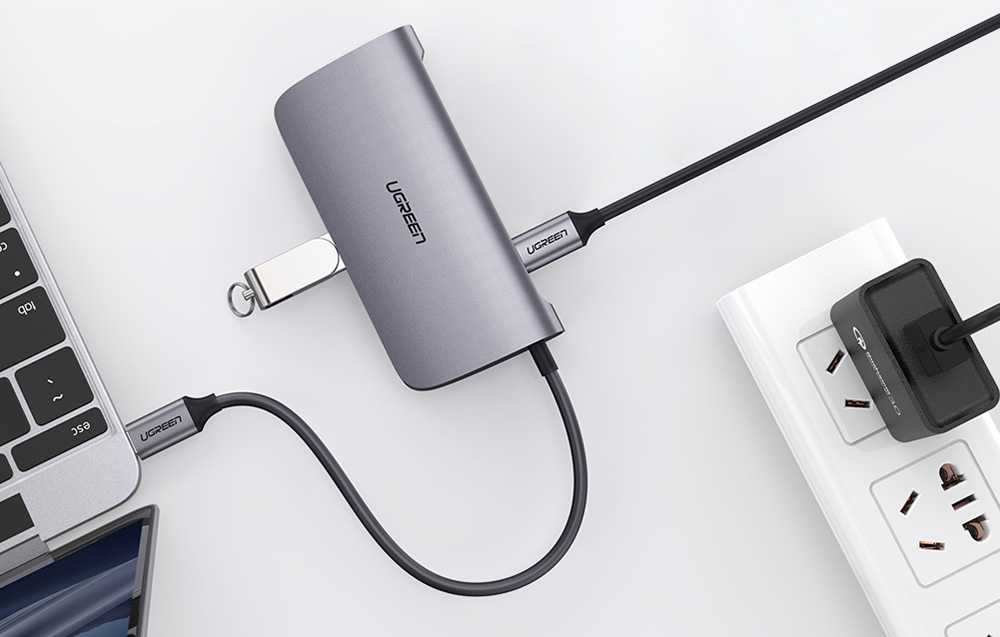 Even better internet access
Get more convenient access to the Internet with the UGREEN docking station! The Ethernet port supports network connection speeds of up to 1000 Mbps. As a result, you can enjoy a lightning-fast and reliable connection. So you can play your favorite games or watch TV series without any problems.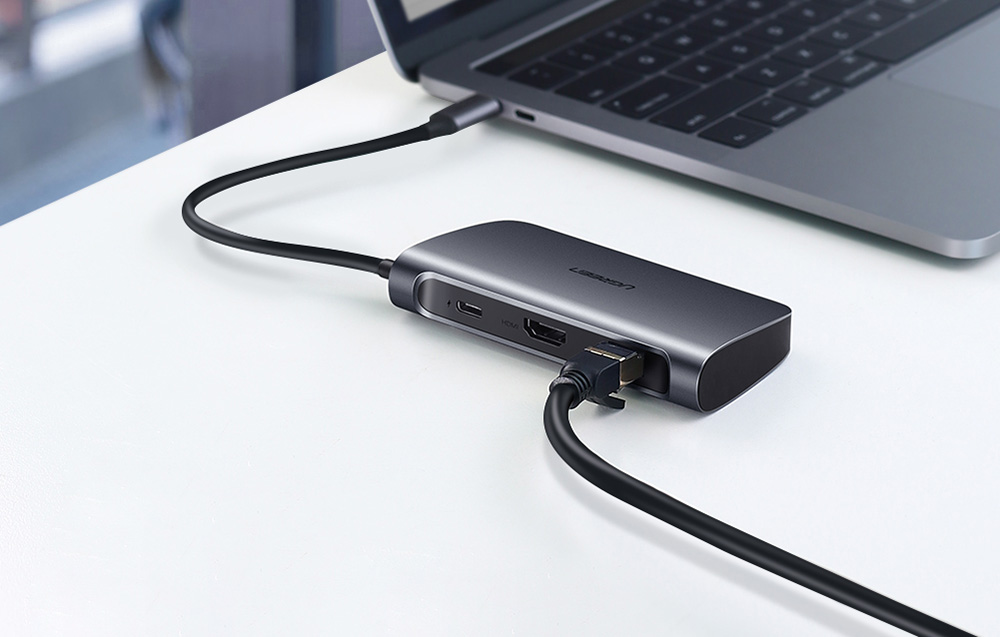 Impressive image quality
The hub also allows you to display the image on a TV screen or monitor, for example. So you can display presentations or comfortably watch movies on the big screen. The device offers a crystal clear and richly detailed image in 4K*2K@30hz quality. It will give you an even better experience while watching a TV series or playing a thrilling game!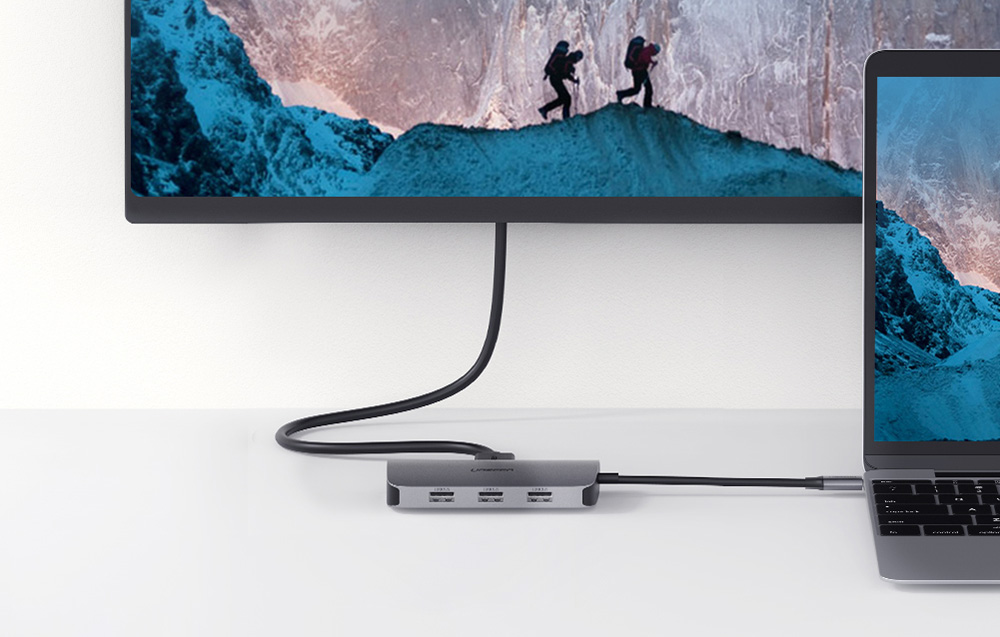 Resistant and durable
The case is made of durable and wear-resistant aluminum alloy. It ensures efficient heat dissipation from the interior. What's more, thanks to its small size, you can easily fit it in your purse or backpack. The device is also distinguished by its wide compatibility. It works with Windows and Mac OS operating systems. You can easily connect popular hardware to it, including laptops, tablets and smartphones.
| | |
| --- | --- |
| Manufacturer | UGREEN |
| Model | CM212 |
| Color | Gray |
| Dimensions | 105 x 51 x 18 mm |
| Material | Aluminum alloy |
| Transmission speed | 10 / 100 / 1000 Mbps |
| HDMI resolution | 4K*2K 30Hz |
| Charging power | PD 60 W |
| Compatibility | Windows XP / 7 / 8 / 10, Mac OS |