Adapter UGREEN PCIe 3.0 x4 to M.2 M-Key + M.2 B-Key
UGREEN PCIe 3.0 x4 to M.2 M-Key + M.2 B-Key Adapter 
Increase the performance of your computer. The UGREEN CM302 adapter allows you to use M.2 SSDs on devices with PCIe 3.0 slots. Enjoy fast transfers of up to 32Gbps, play dynamic games without interruption and forget about system crashes. The product is distinguished by its wide compatibility. It also has an additional SATA input and LED indicator. In the set you will also find the tools necessary to install the adapter.
Speed up your computer
Do you feel that your computer is not efficient enough? Now you can change that! With the help of the UGREEN adapter you will be able to install high-speed M.2 SSD without any problems, thanks to which you will be able to achieve, among other things, transfer rates of up to 32Gbps, meaning that 1GB of files can be transferred in just about 7 seconds! You will also make your games start up faster. You will also be able to use software such as Photoshop comfortably - say goodbye to unexpected system crashes!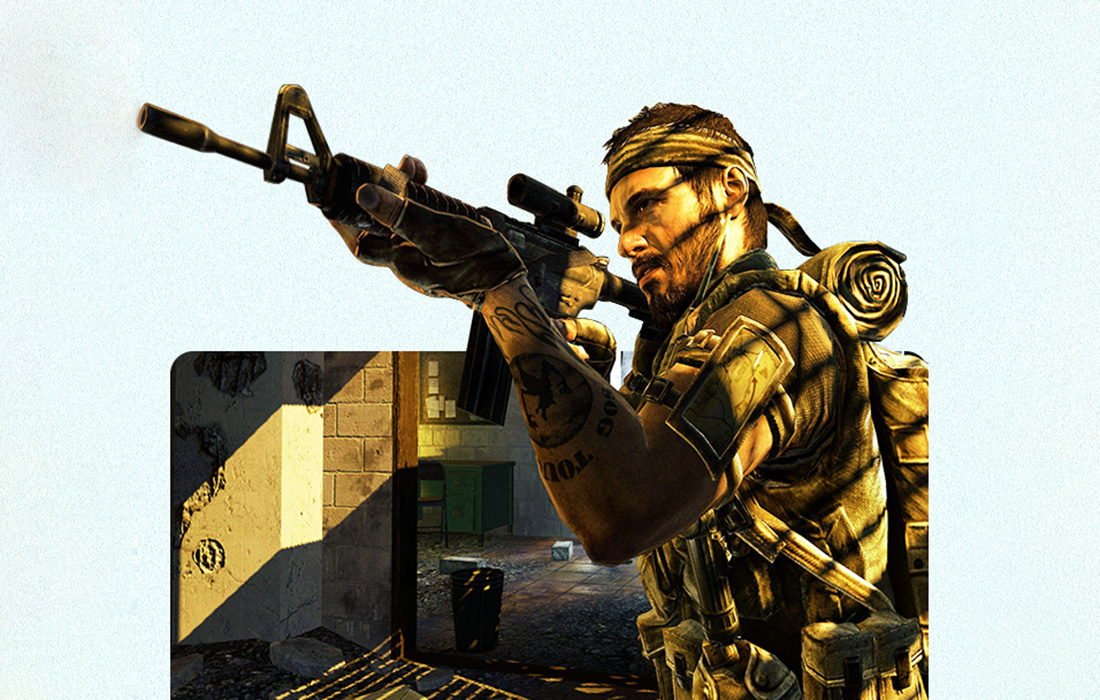 Broad compatibility
Don't worry about compatibility problems. You can easily connect the adapter to PCIe x4, x8, and x16 slots. The product is also compatible with SSDs in various sizes - 2230, 2242, 2260, and 2280 - and features compatibility with M, B, and B&M keys, as well as NVMe PCIe and NGFF SATA protocols. It provides up to 32Gbps for NVMe and up to 6Gbps for NGFF.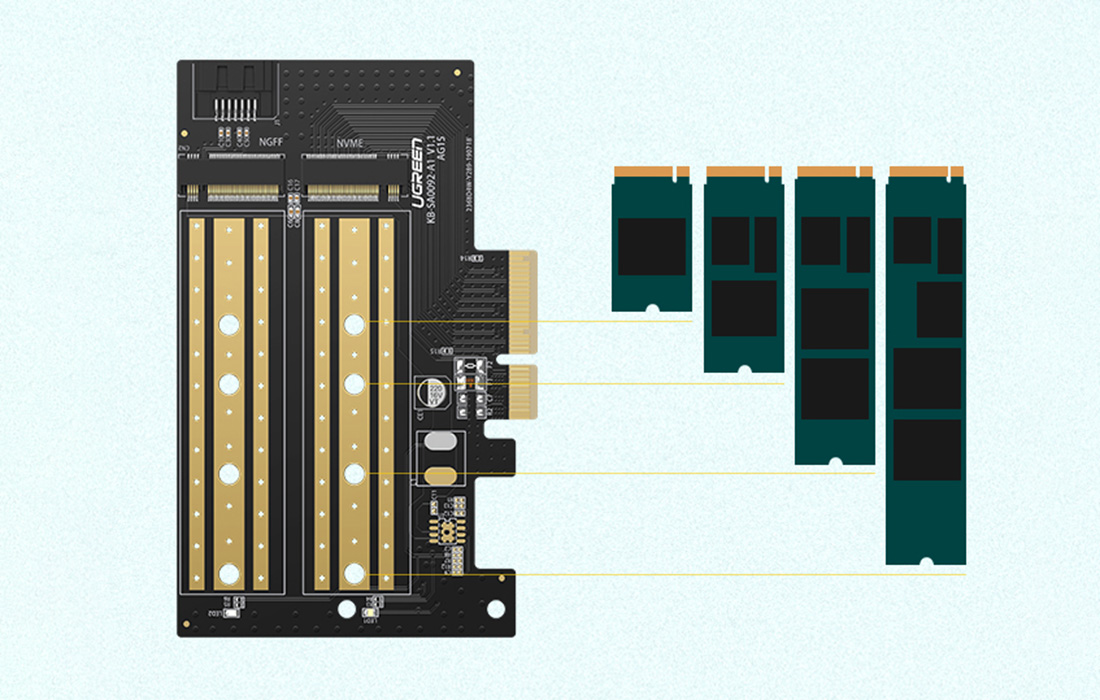 Additional convenience
Get more done. The adapter has been equipped with an additional SATA 3.0 interface, so it can provide faster data transfer rates and meet the demand for additional power source. The device also has a small built-in LED indicator that flashes when reading or writing data is in progress, and glows solid when power is connected.
Hassle-free installation
Mounting the adapter is not too complicated. All the necessary tools are included, so you don't have to worry about missing anything. In the package you will find, among others, a Phillips screwdriver, screws and a bracket. With their help you can easily mount the device. What is more, the adapter is compatible with Windows, Linux and Mac OS.
| | |
| --- | --- |
| Brand | UGREEN |
| Name | PCIe to M.2 Adapter |
| Model | CM302 |
| Transmission Speed | Up to 32Gbps (NVME) / 6Gbps (NGFF) |
| Compatible Systems | Windows, Mac OS, Linux |
| Dimensions | 120x116.7x61mm |