Adapter USB-C 3.0 to OTG UGREEN US378 (gray)
USB-C 3.0 OTG Adapter
The Ugreen brand adapter is a practical, mobile quality accessory. Give yourself unlimited freedom at work, university, or home office and gain endless possibilities. Wide compatibility allows you to seamlessly connect to commonly used OTG equipment. The product features fabulously simple operation, just connect it to your audio source.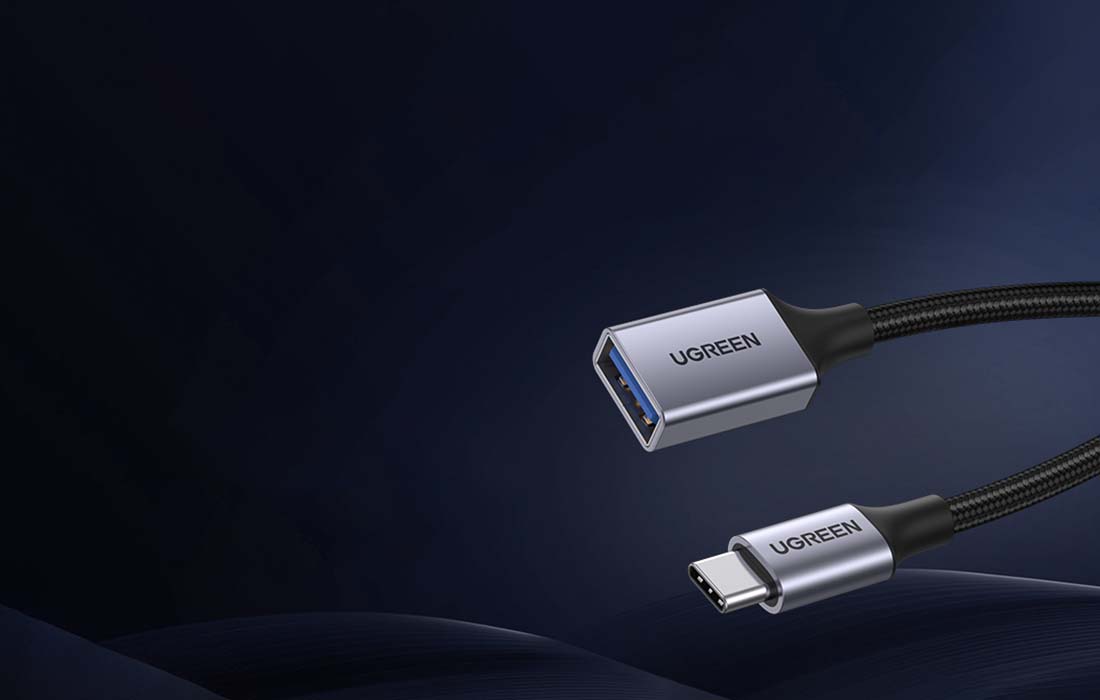 Extremely fast transmission
US378 is a guarantee of lightning-fast data transmission, by reaching a maximum speed of up to 5Gbps. This practical device allows for instant transmission of various types of files, without any overload. The implemented USB 3.0 version is up to 10 times faster compared to the 2.0 standard. Moreover, the adapter automatically synchronizes data from multiple devices.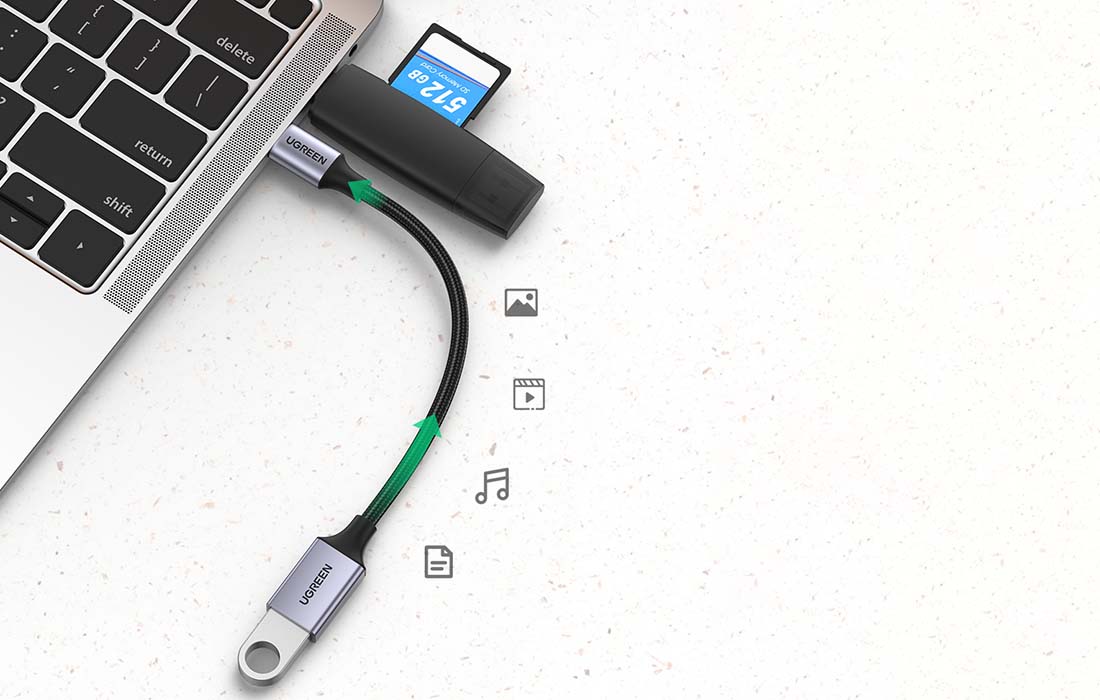 Universal compatibility
With the US378, you will gain the ability to get work done in any situation. The USB OTG function is responsible for a wide range of connections with most common computers, tablets and smartphones. On the other hand, the USB-A connector makes it easy to access photos from your camera, audio from your headphones, and also offers a connection to your printer, keyboard, mouse, and game console. It is also possible to connect to any drives and storage media.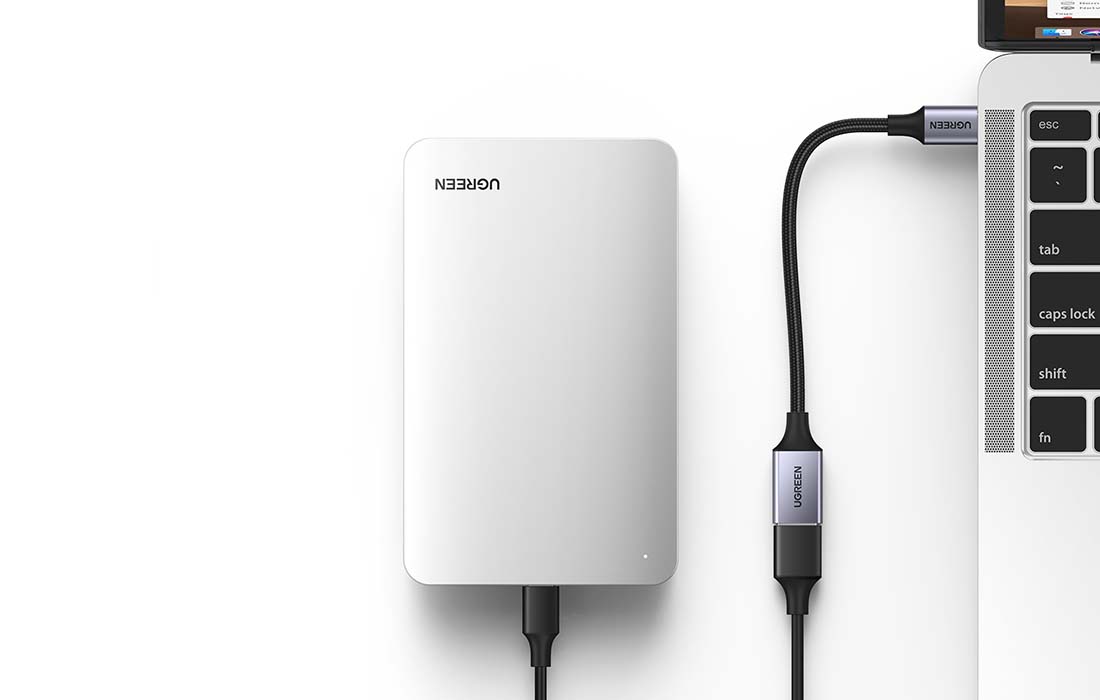 Detailed finish
Surprise yourself with the high durability offered by the Ugreen adapter. The use of nylon braid greatly extends the life of the cable and makes it extremely flexible. The interface coating of aluminum alloy is responsible for a more stable signal transmission. The whole is distinguished by a compact size, which translates into ease of transport. Place it in your backpack or travel bag without worrying about lack of space for the rest of your important accessories.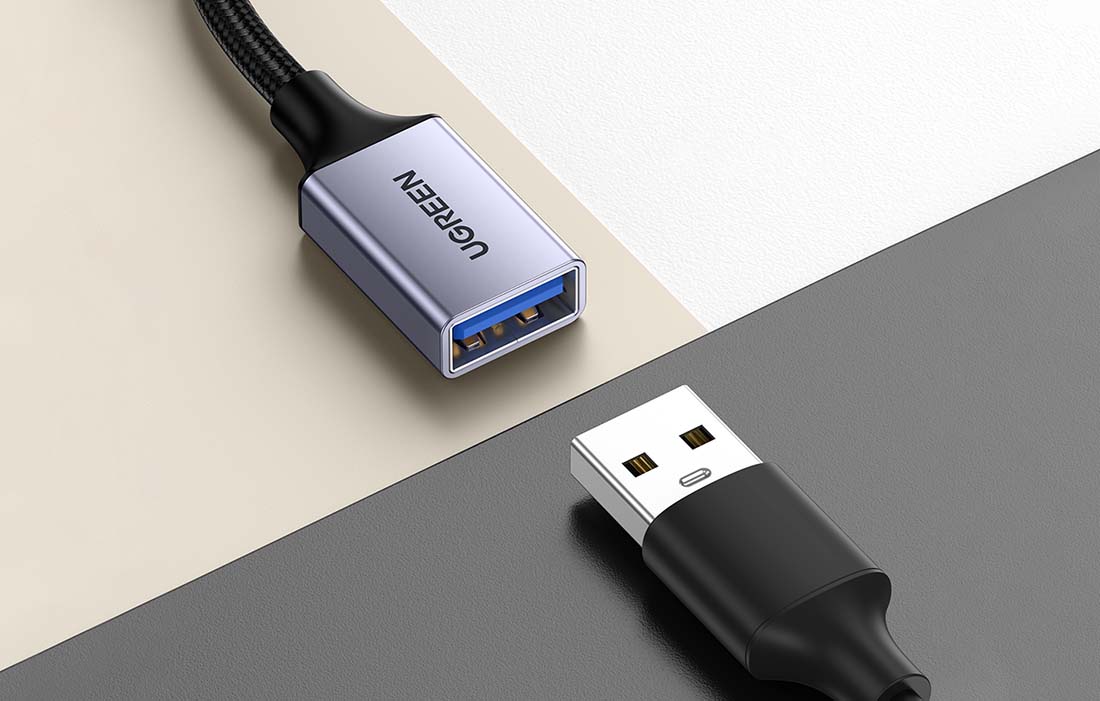 | | |
| --- | --- |
| Brand | Ugreen |
| Model | US378 |
| OTG Function | Supported |
| Data transfer | Supported |
| Material  | Aluminum + nylon |
| USB | 3.0 |
| Transmission speed | 5 Gb/s |
| Connectors | USB-C, USB-A |
|   |   |