Angle cable USB to USB-C UGREEN US385, 3A, 1m (black)
UGREEN US385 USB-A to USB-C angle cable
The UGREEN US385 USB-A to USB-C angled cable will provide you with greater comfort during gameplay thanks to its unique design. It allows for up to 3A fast charging and data transfer speeds of up to 5Gbps. It is made of durable materials that ensure it is resistant to damage. It is also distinguished by its wide compatibility.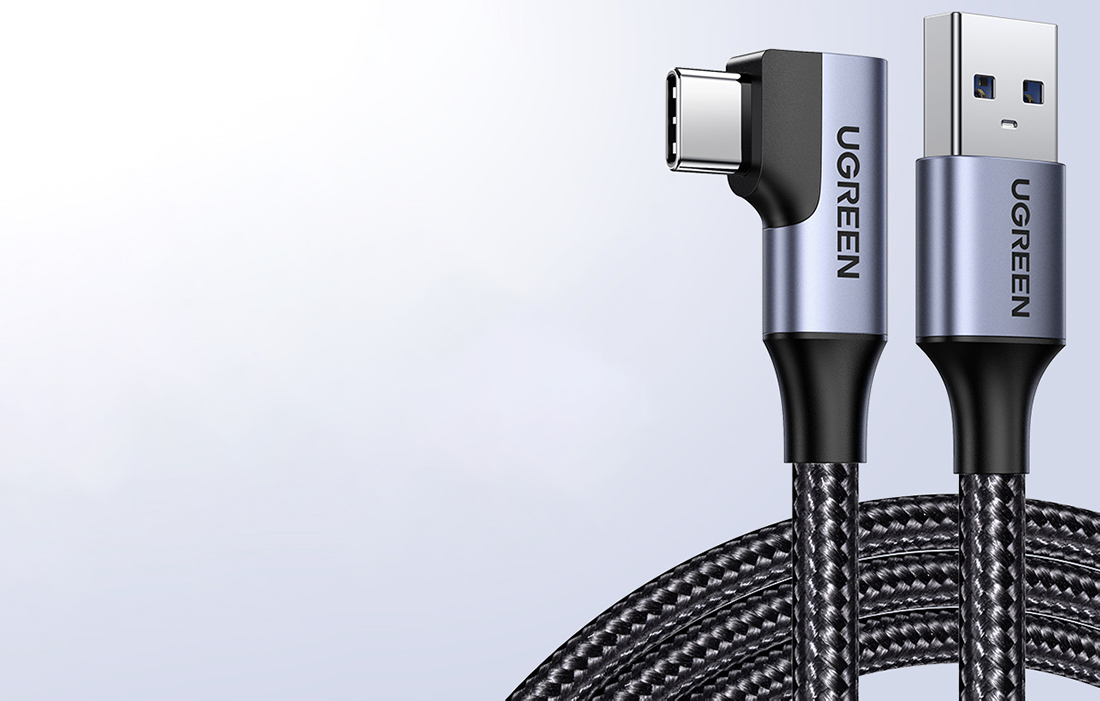 Designed for your convenience
The 90° curved cable connector allows you to comfortably hold your phone in your hands while charging. This allows you to use your smartphone without interruption even when it is plugged in. Watch movies and play your favorite mobile games whenever you want. The protruding plug won't bother you!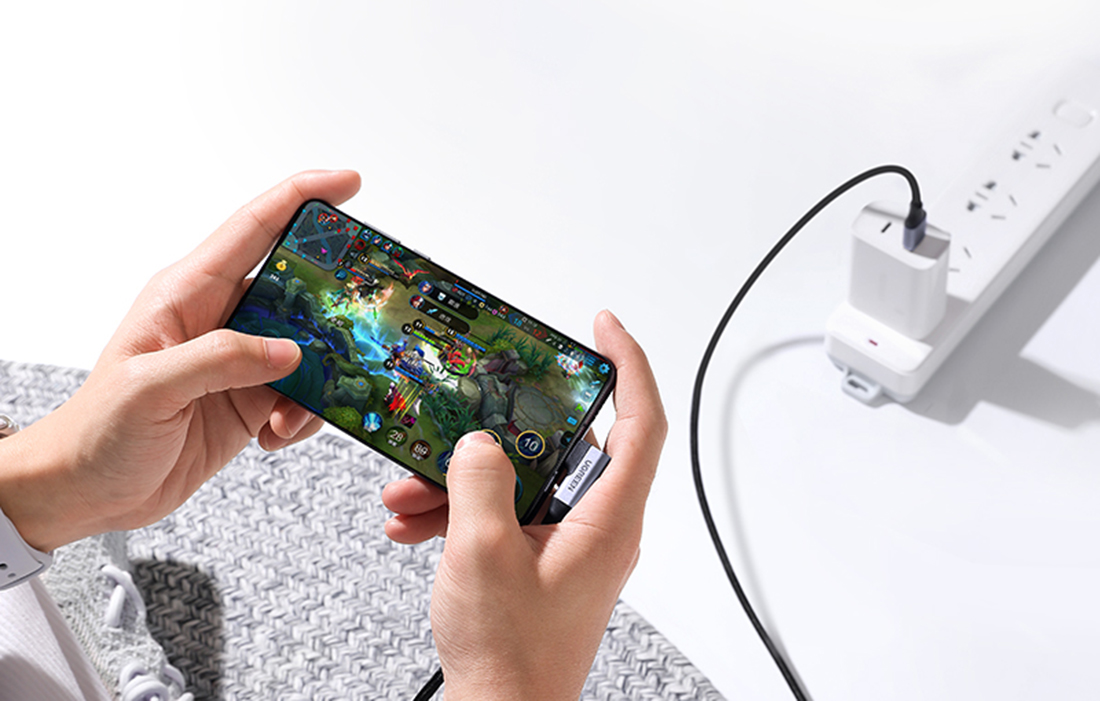 Fast data transfer
With UGREEN you can transfer your files between devices in no time. The USB 3.0 interface allows data transfer speeds of up to 5Gbps! No longer do you have to wait endlessly for your photos or videos to reach their destination - now it will only take a few moments. This is a great time saver!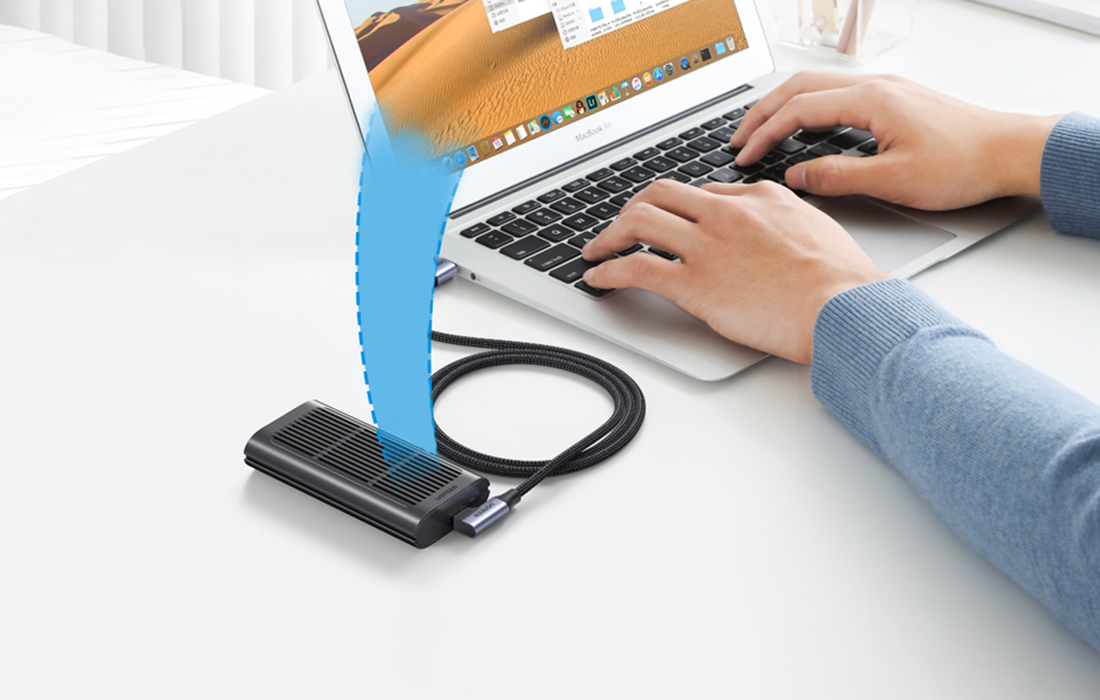 Fast charging for your devices
Enjoy fast charging of your devices. With up to 3A, the US385 cable will surprise you with its unparalleled performance! Selected smartphone models can be charged to 100% in up to 1.5 hours. That's all it takes to get your phone up and running again! The cable supports QC3.0, AFC, FCP, and BC1.2 fast charging protocols, and is backed by a safeguarded multi-shielded tin-plated copper cable.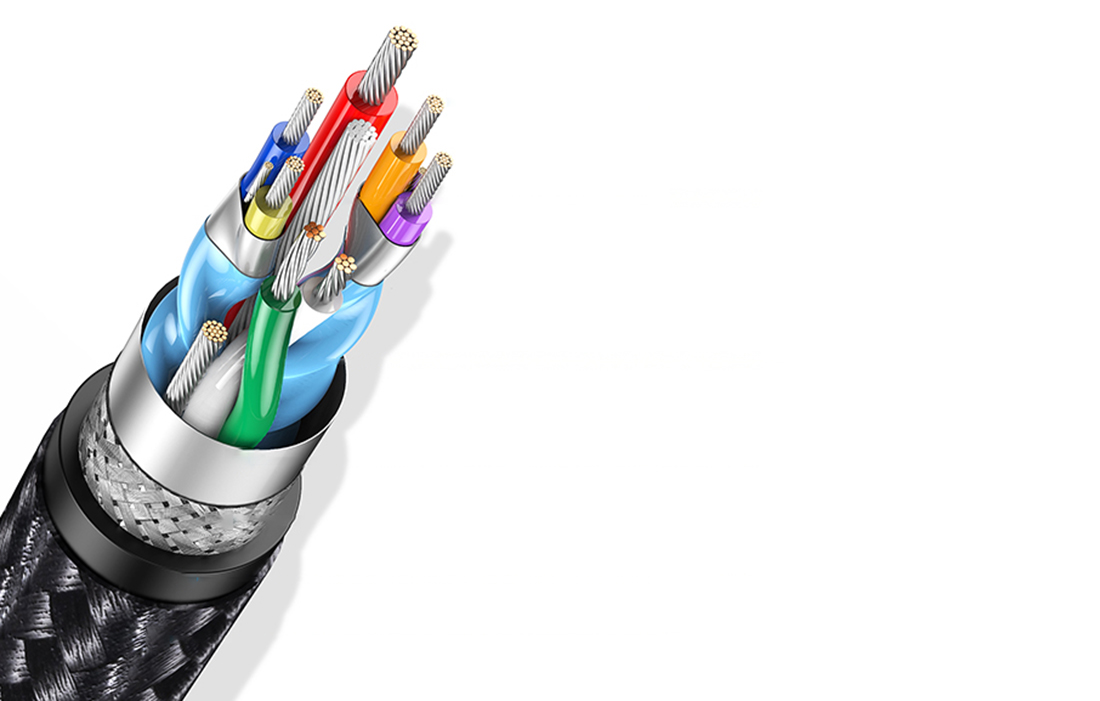 Wide compatibility
Fear of compatibility issues? Don't be! The US385 cable can handle most of the popular devices available in stores. Among others, you can successfully connect it to Xiaomi or Samsung smartphones, iPads, portable hard drives, and even Nintendo Switch and PS5 consoles.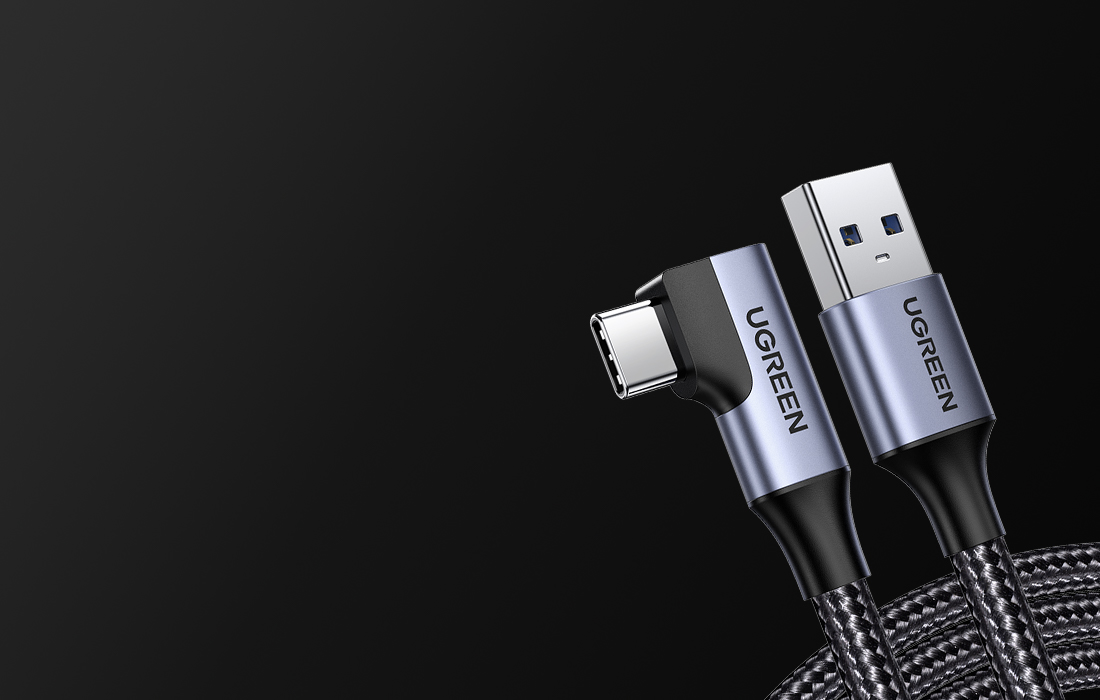 Solid performance and safe to use
The cable will surprise you with its durability. Made of aluminum alloy, the casing protects its connectors from damage, and the nylon braid provides it with unprecedented durability. The product is also incredibly resistant to bending. It also ensures safety of use and guarantees stable voltage during charging. It is equipped with a 56kΩ resistor, which is responsible, among other things, for the protection against overcurrent.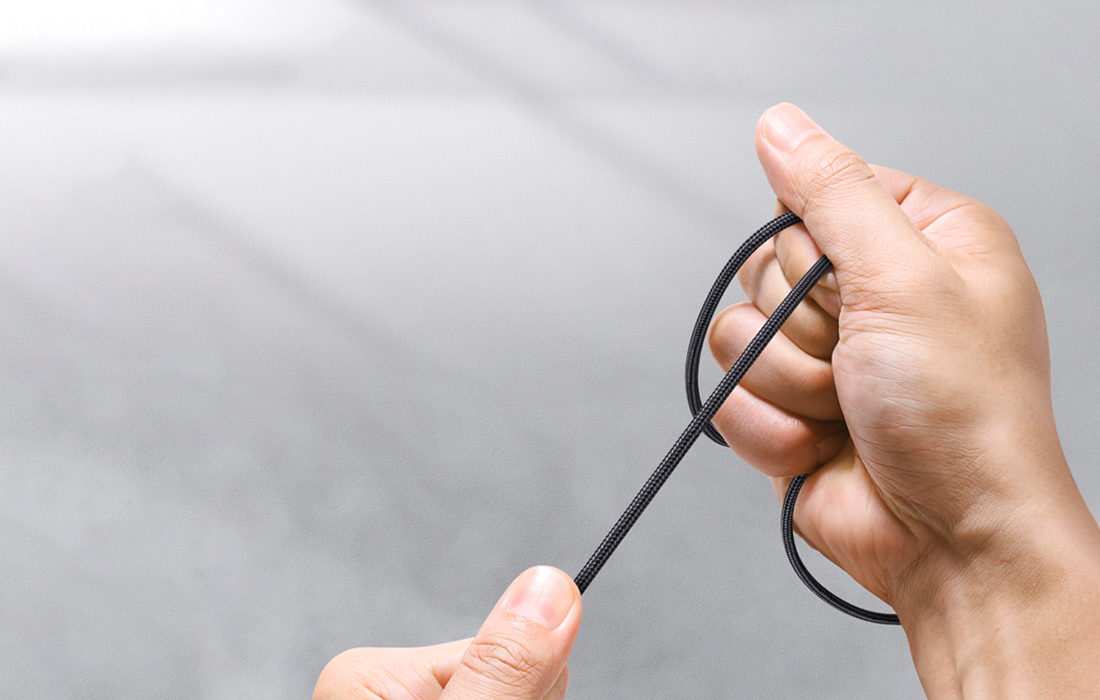 | | |
| --- | --- |
| Brand | UGREEN |
| Model | US385 |
| Type | USB-A to USB-C |
| Transmission Rate | Up to 5Gbps |
| Current | Max. 3A |
| Supported protocols | QC3.0, AFC, FCP, BC1.2 |
| Material | Aluminum alloy + nylon braid |
| Length | 1m |