Angle cable USB2.0 Male to USB-C UGREEN 3A, 2m (black)
USB2.0 male to USB-C cable, angled UGREEN 3A, 2m (black)
Do you often use your phone while charging it? The UGREEN US311 cable will be perfect for you! The product's USB-C connector is curved at 180° (U-shaped), so it doesn't stick out and won't bother you. Also noteworthy is the fast charging with up to 3 A and the ability to transfer files at speeds of up to 480 Mbps. The cable is also extremely durable and resistant to damage.
Specially designed connector
Do you like to play mobile games? Do you often watch movies on your tablet or phone? With the US311, you can conveniently use your devices connected for charging! The USB-C connector of the cable is curved at 180°, so it won't stick out or bother you. This gives you the ability to hold your tablet or smartphone comfortably. You no longer have to worry about the battery draining at the crucial moment of the game!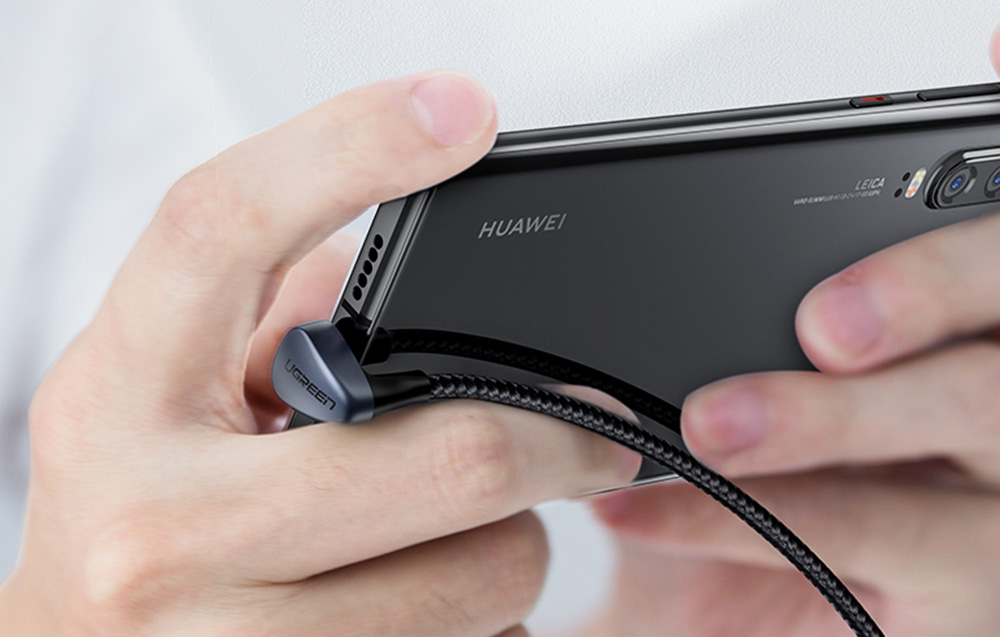 Fast charging
Don't wait too long until your phone is ready to use. The cable supports Quick Charge 3.0 / 2.0 fast charging and provides up to 3 A. This will charge your tablet or smartphone in no time! What's more, the built-in 56KΩ pull-up resistor is responsible for keeping the voltage stable, protecting the battery from damage. As a result, charging is not only fast, but also safe!
Wide compatibility
Forget about compatibility problems. UGREEN US311 cable will easily charge many devices from well-known manufacturers. For example, it will work perfectly with Samsung Galaxy S10, Xiaomi Mi 8 or Sony Xperia XZ Premium smartphones, as well as with Nintendo Switch console, MiPad 2 tablets and Huawei MateBook X or MacBook Pro 13 2017 laptops.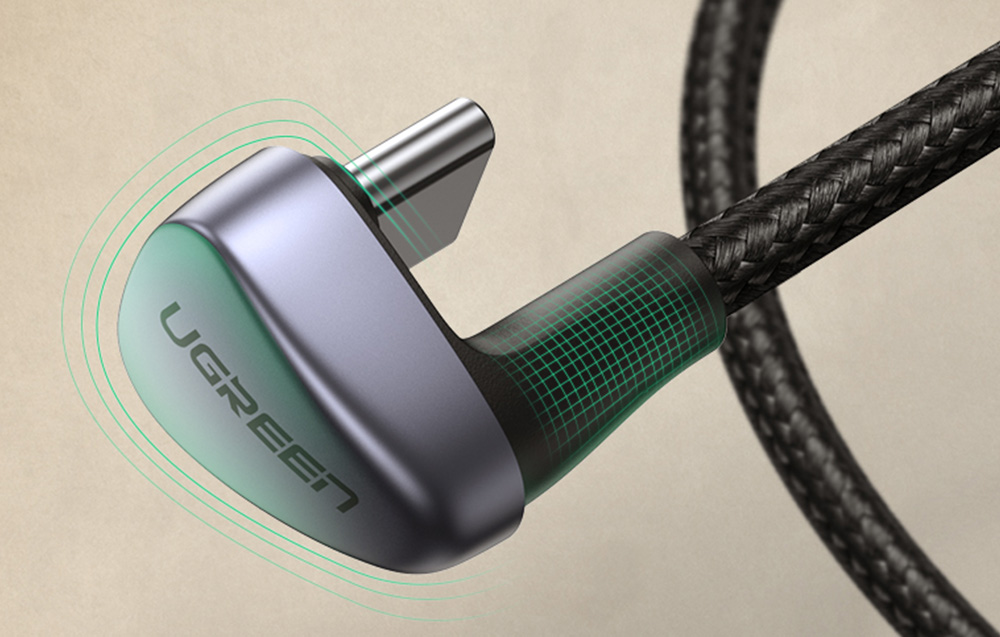 High quality workmanship
Choose a cable that will serve you brilliantly for a long time. The tin-plated copper cable guarantees smooth, stable signal transmission, and the most sensitive parts of the product have been additionally protected. The US311 is also extremely resistant to bending, pulling and wear. What's more, the nylon braid protects the cable from damage.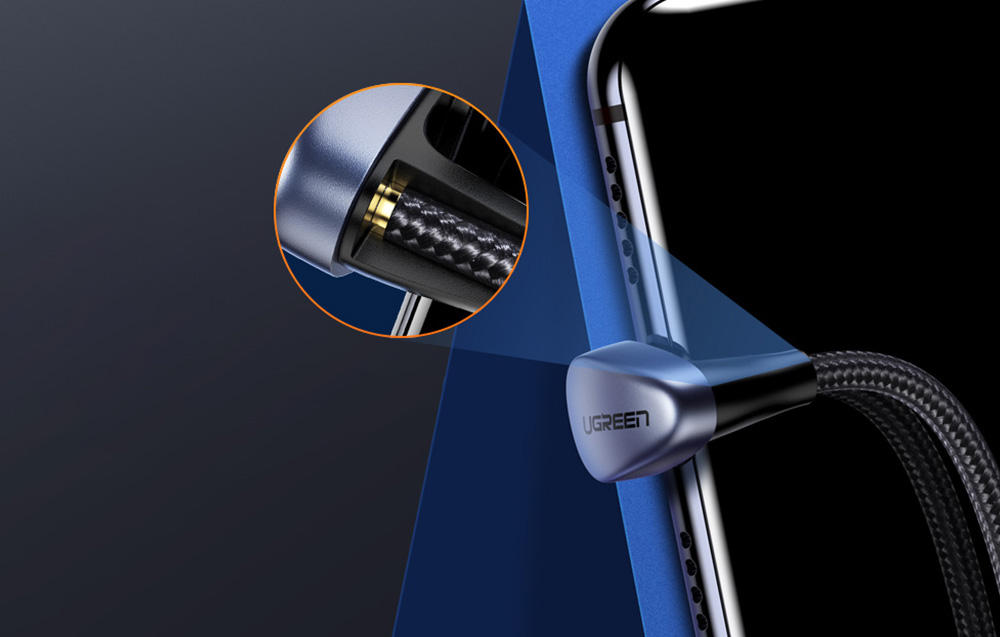 Fast file transfer
With the cable, you can not only quickly charge your phone, but also transfer the files you need in no time. The US311 provides transmission speeds of up to 480 Mbps. This means you don't need much time to copy your photos, videos or documents. No more prolonged waiting!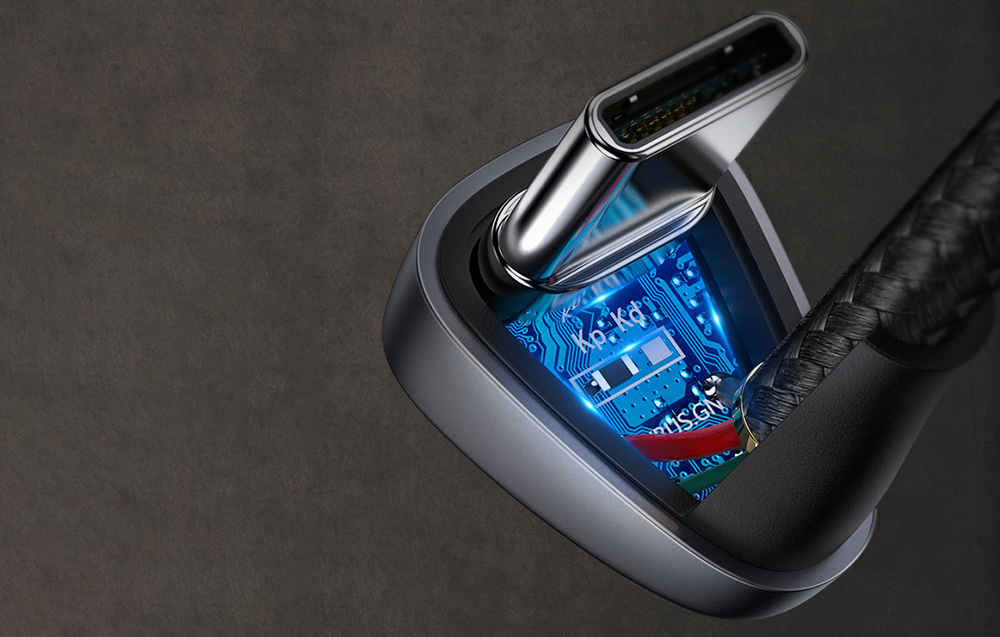 | | |
| --- | --- |
| Manufacturer | UGREEN |
| Model | US311 |
| Color | Black |
| Type | USB-A 2.0 to USB-C |
| Charging intensity | 3 A max. |
| Transmission speed | Up to 480 Mbps |
| Housing | Aluminum alloy |
| Material | Nylon braided + TPE |
| Cable | Tin-plated copper |
| Cable length | 2 m |