Bluetooth adapter UGREEN USB-C to USB-A 2.0 (black)
UGREEN USB-C to USB-A 2.0 USB adapter (black)
It's worth carrying an accessory to make your devices more compatible. Ugreen adapter will solve the problem of unsuitable connectors. With its help, you can easily connect a cable with a USB-C output to a USB charger or computer. The adapter allows high-speed data transmission at 480 Mbps, as well as charging at 3 A. With the help of a special pendant, you can conveniently place the adapter by your keys or purse, so that you always have it at hand.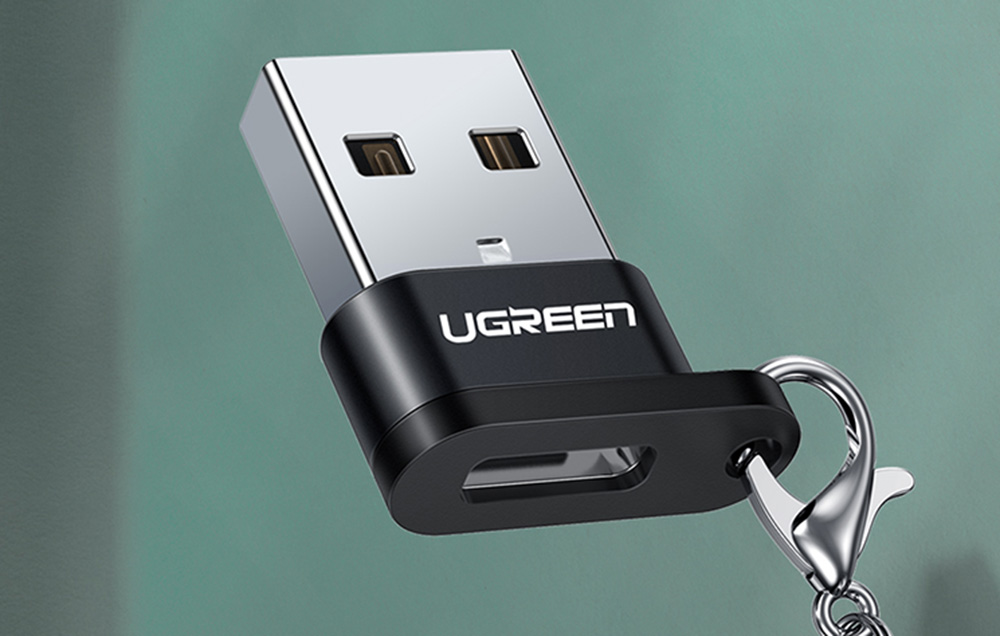 Small size - big possibilities
The adapter is made of high-quality materials, making it durable, as well as rust-resistant. It is a small accessory with which you can freely connect devices that have a USB slot with a USB-C cable to transfer data or replenish power at high speed.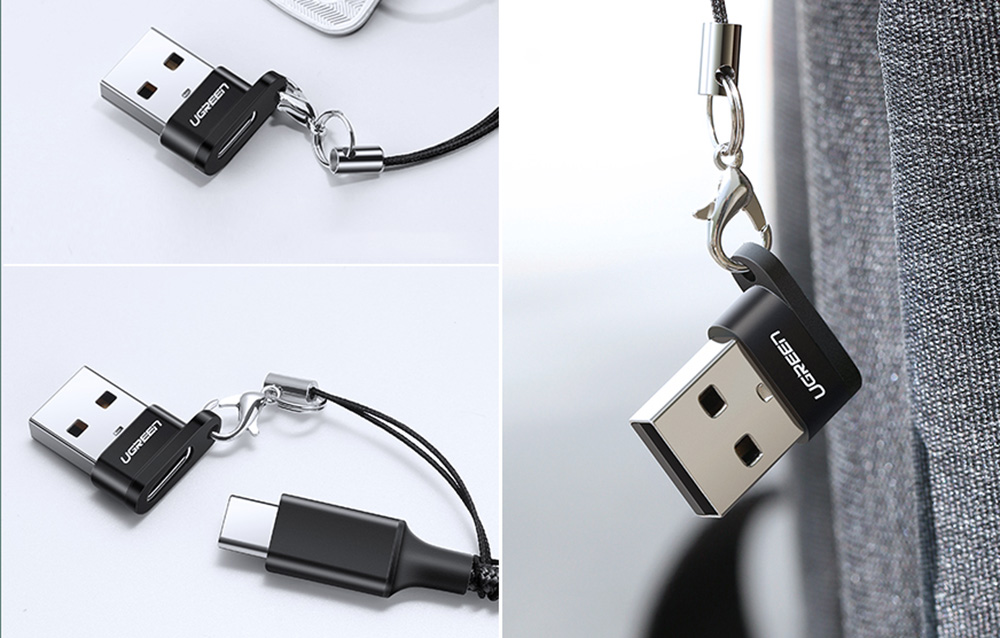 | | |
| --- | --- |
| Manufacturer | Ugreen |
| Model | US280 |
| Ports | USB 2.0 male, Type-C female |
| Interface material | Nickel-plated platinum |
| Casing material | Aluminum alloy |
| Dimensions | 20 x 18.5 x 6.7 x 8 mm |