Cable Lightning to USB-C 2.0 UGREEN 3A US304, 1m
Lightning to USB-C 2.0 cable UGREEN PD 3A US304, 1m
Do you care about fast device charging and instant data transfer? Opt for the Lighting/USB-C 2.0 cable from UGREEN, which supports the PD20W fast charging protocol. Its current reaches 3A, and its power - as much as 60W. The product allows data transfer at speeds of up to 480 Mbps. It stands out for its robust design, and the original chip is responsible for the full safety of the charged devices. What's more, the cable is MFi certified.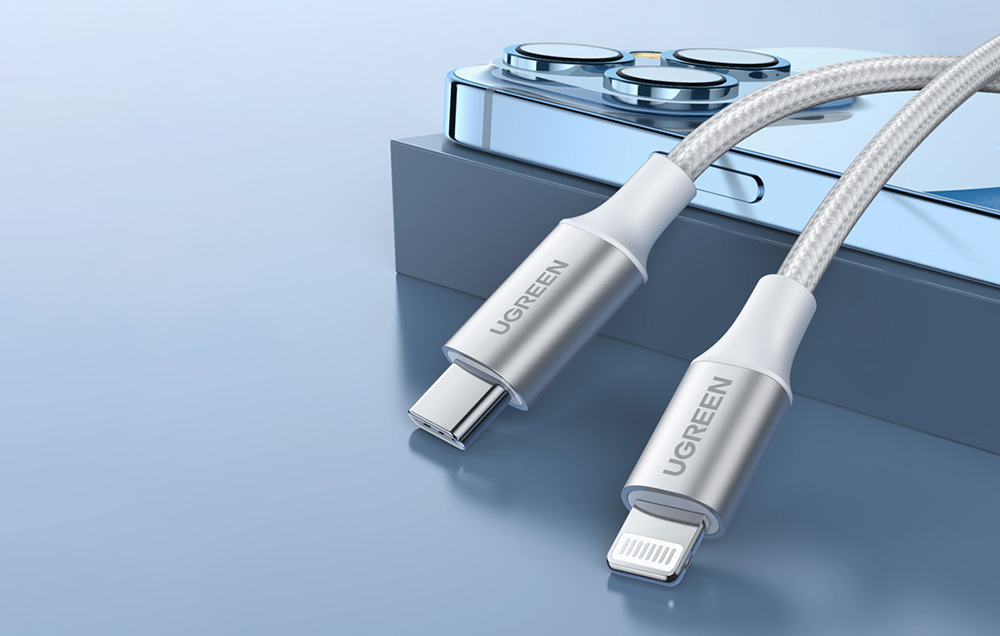 Fast and safe charging
The UGREEN cable supports the PD20W fast charging protocol and is compatible with iPhones, iPads and iPods. It only takes 30 minutes for the iPhone's battery charge level to reach 60%! The product also features a chip whose authenticity has been confirmed by MFi certification - so you don't have to worry about the safety of your devices.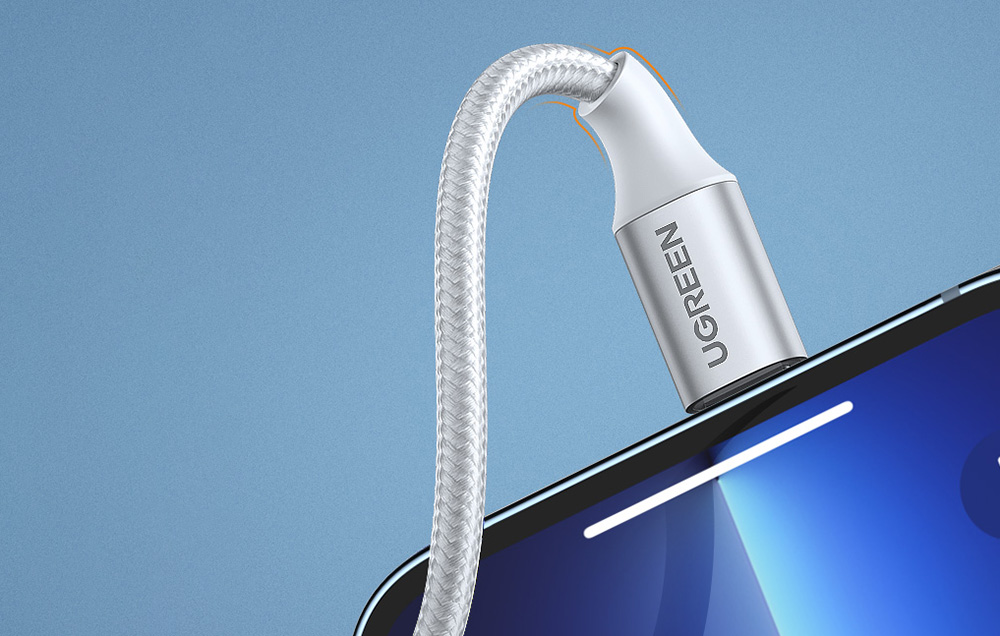 Instant data transfer
Now you can quickly transfer photos, videos or documents to the device of your choice. The UGREEN cable allows you to transfer data at 480 Mbps.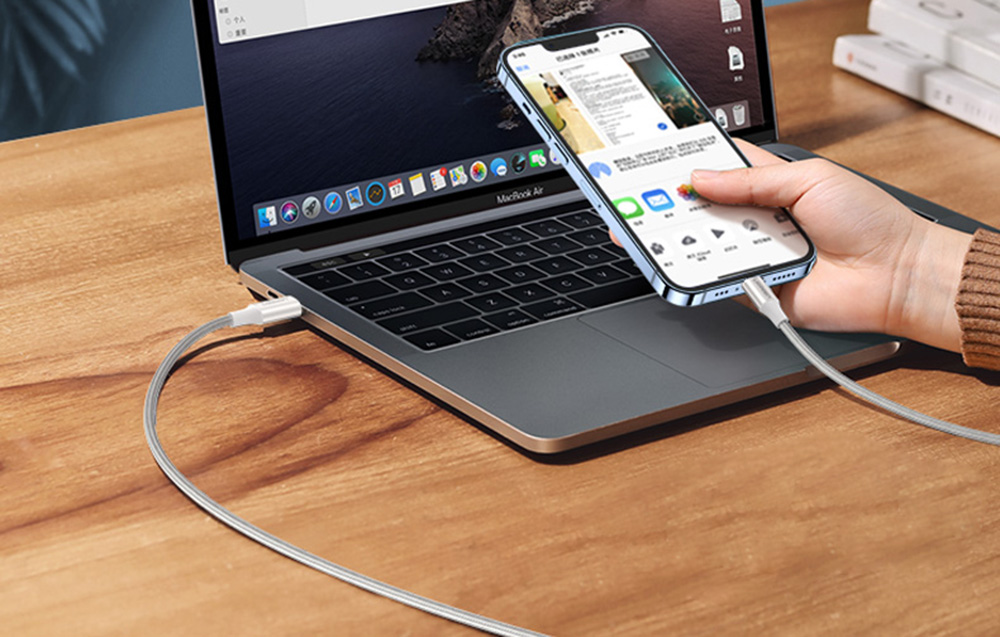 Long life
UGREEN product will surprise you with its high quality. The nylon braid ensures long life of the cable, and reinforced plugs increase resistance to damage. Thus, you can be sure that the cable will serve you for a long time!
| | |
| --- | --- |
| Manufacturer | UGREEN |
| Model | US304 |
| Connectors | Lightning/USB-C 2.0 |
| Current | 3A (max.) |
| Power | 60W (max) |
| Data transfer speed | 480 Mbps |
| Cable length | 1 m |
| Compatibility | iPhones, iPads, iPods |