Cable Lightning to USB-C UGREEN PD 3A US304, 2m
Lightning to USB-C cable UGREEN PD 3A US304, 2m
Don't waste your time waiting! The cable from Ugreen supports PD 20W. With its help, you will replenish your phone's power supply in no time, as well as transfer data between devices at speeds as high as 480 Mbps. The accessory is distinguished by its robust design, and the original chip from Apple is responsible for the full safety of the charged devices, which has been confirmed by MFi certification. You can be sure that the cable meets all the company's requirements and is fully compatible with your iPhone or iPad.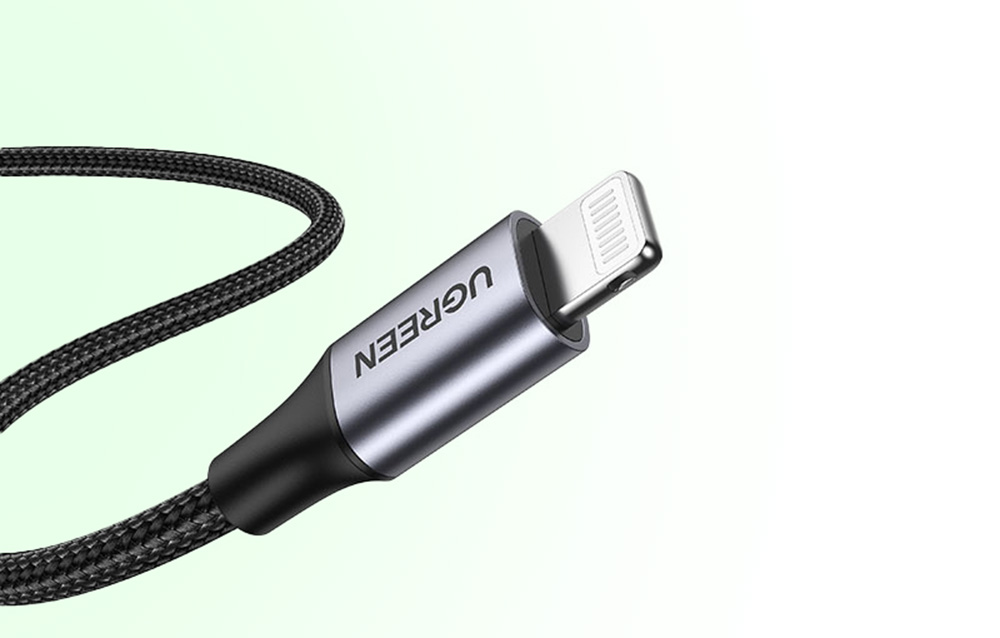 Quality confirmed by the certificate
The original C94 lightning connector ensures the supply of power at the right level - it is responsible for supporting PD 20 W fast charging protocols. Just 30 minutes is enough to replenish the iPhone battery to 60%! The cable is also equipped with a chip, the authenticity of which has been confirmed by the MFi certificate - you can be sure that the charged devices are fully safe.
Solid construction
You will be surprised by the quality of this accessory. The long, 2-meter long cable will allow comfortable use, and a special nylon braid will take care of its proper life. What's more, the ends of the cable have been additionally reinforced, making them resistant to bending - a favorite feature of users.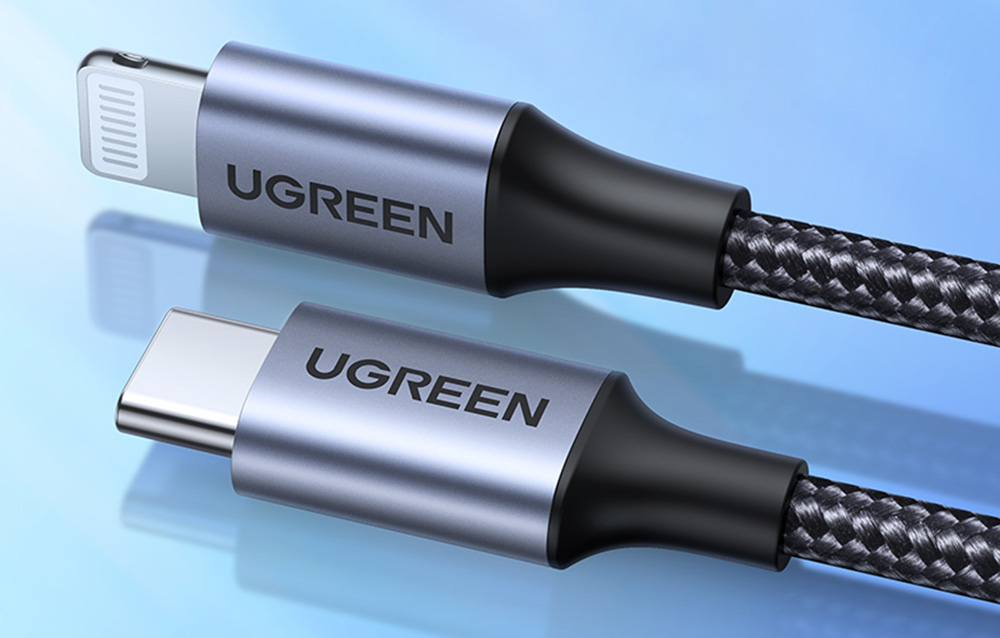 Wide compatibility
The cable is equipped with Lightning-USB-C connectors, so you can freely use it with all devices that support this type. MFi certification confirms its compatibility with Apple standards, so you don't have to worry about compatibility. You can transfer data, as well as charge your iPhone, iPad or iPod without worry.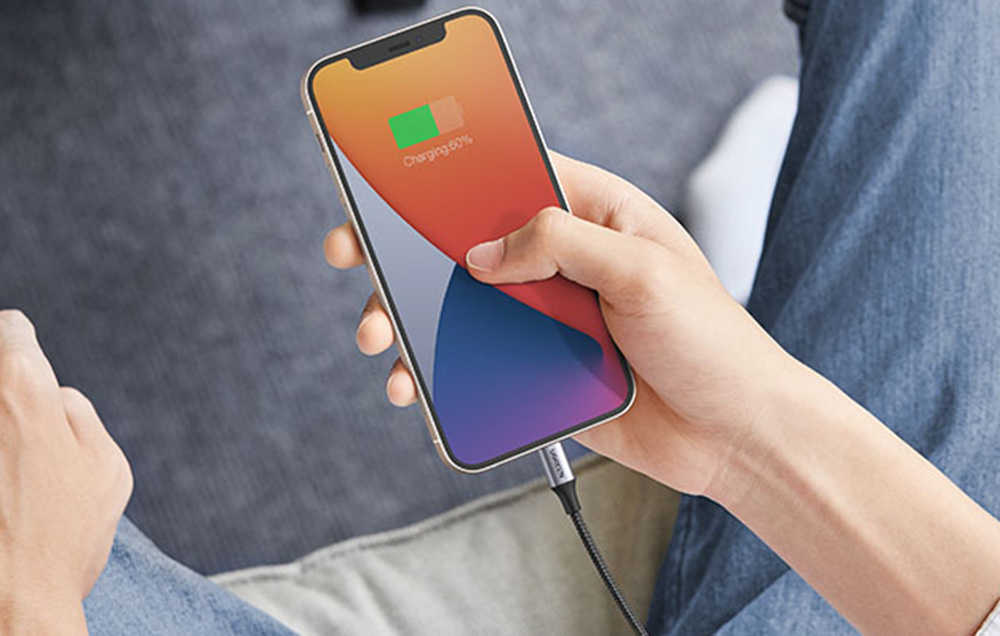 | | |
| --- | --- |
| Manufacturer | Ugreen |
| Model | US304 |
| Connector type | Lightning-USB-C |
| PD | Yes, PD 20 W |
| Cable length | 2 m |
| Compatibility | Fully compatible with iOS |