Cable USB-C to Lightning UGREEN 1m (red)
UGREEN USB-C to Lightning cable, 1m (red)
Ugreen US298 supports the PD fast charging protocol, so it will allow you to renew your iOS device's power in no time. It also allows you to transfer files at 480 Mbps. Thanks to the use of high-end materials, it is resistant to breakage and corrosion. It also protects the connected device from damage.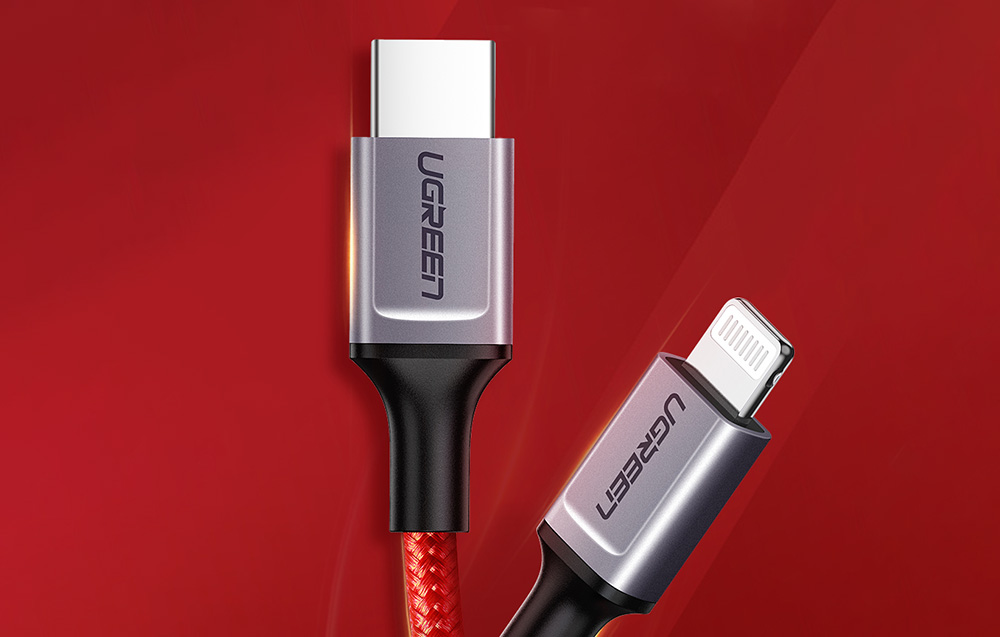 Fast charging
The Ugreen US298 supports the PD fast charging protocol, so you don't have to wait indefinitely for your smartphone, tablet or laptop to charge. It only takes about 30 minutes for your iPhone 13 to reach 60%. What's more, the product is MFi certified, which means you don't have to worry about damaging your hardware.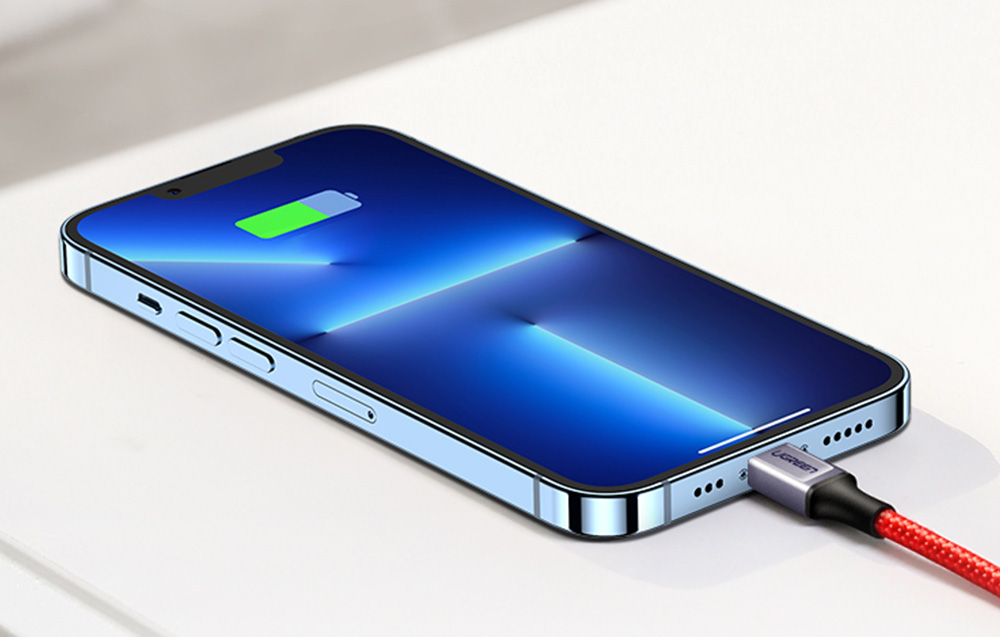 Wide compatibility
Worried that your hardware won't work with Ugreen US298? Don't be! The cable is fully compatible with iOS. So you can use it to charge your iPhone 13/12/11 Pro Max/XR/8, iPad 8/Pro/Mini, etc.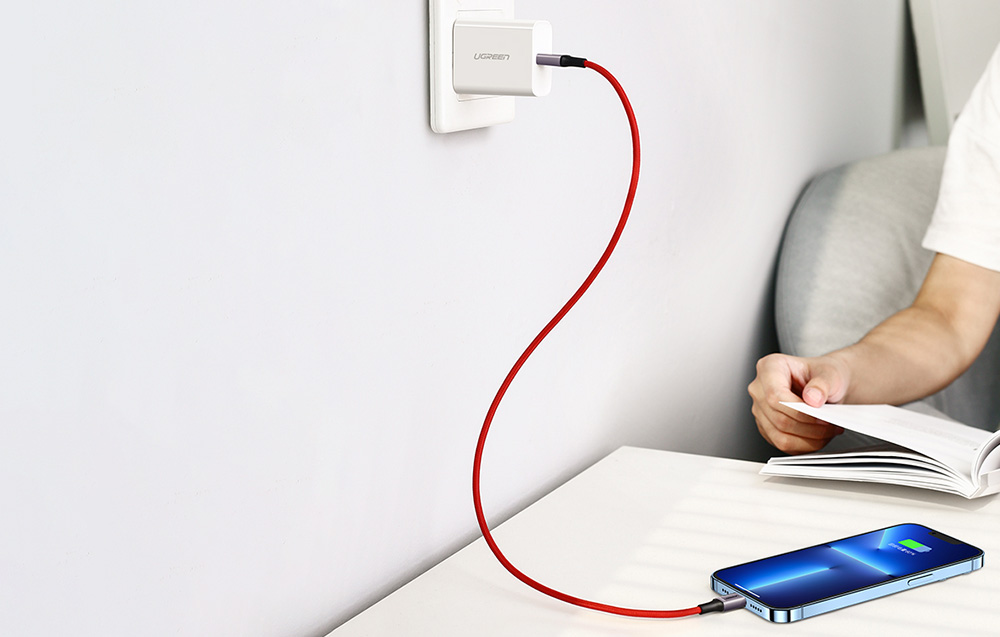 Transfer files
Another advantage of the product is fast data transfer. With its help you can transfer photos, videos, or other files important to you at 480 Mbps. As a result, it only takes 40 seconds to copy a 1 G file.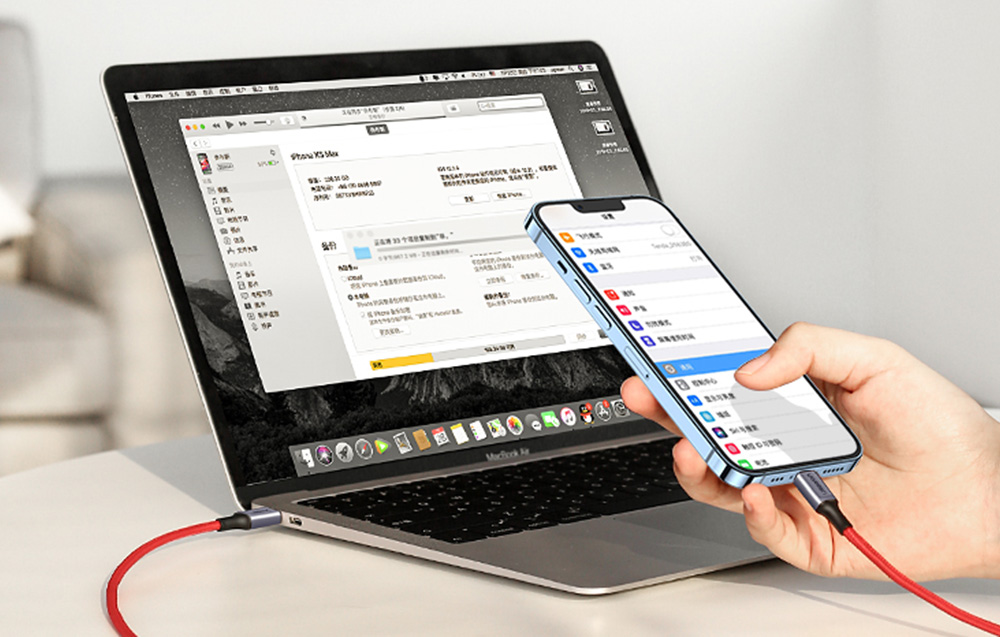 Safety of use
The Ugreen US298 cable allows you to charge your device both quickly and safely. It provides stable voltage, and when the battery level reaches 80% it will start a backup mode to prevent damage to the battery.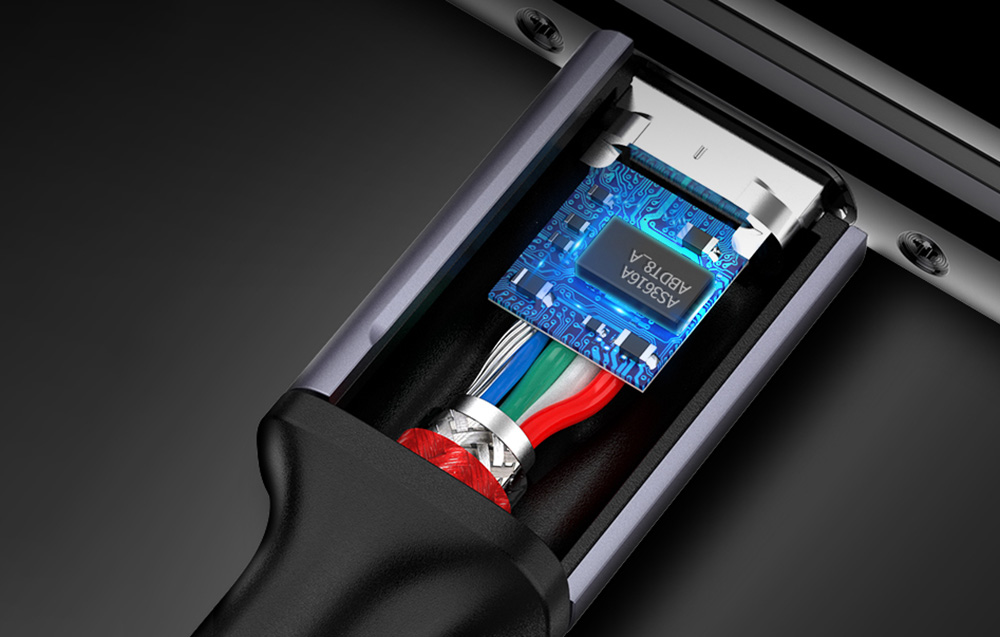 Durable
The Ugreen USB-C to Lightning cable is distinguished by its sturdy construction. It was made of TPE plastic, and the nylon braid is responsible for durability and resistance to breakage. What's more, the product has been anodized, is protected from corrosion, and the included Velcro makes it easy to organize.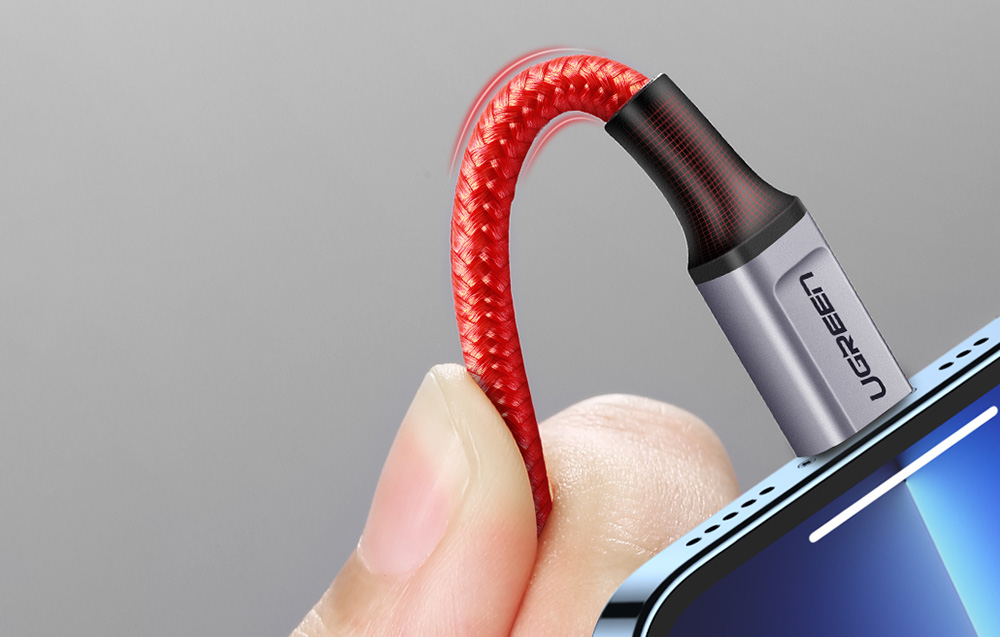 | | |
| --- | --- |
| Manufacturer | Ugreen |
| Model | US298 |
| Color | red |
| Length | 1 m |
| Interface | USB-C to Lightning |
| Material | TPE, nylon |
| Current | 3A (max) |
| Power | 60W (max) |