Cable USB-C to USB-C Cable UGREEN 15273, 2m (blue)
USB-C to USB-C Cable UGREEN 15273, 2m (blue)
Looking for a cable that works in many situations? UGREEN cable will be perfect for you! It's made for multiple devices, and what's more, it provides fast charging. In addition, it will allow you to transfer data at a speed of up to 480 Mbps.
Fast charging
The UGREEN USB cable is a product designed with multiple devices in mind, which means you can use it with laptops, as well as tablets or smartphones. Its maximum output power is 100 watts, which allows you to charge your devices quickly. With it, you can charge your MacBook Pro to 55% or your iPad Pro to 70% in just 35 minutes.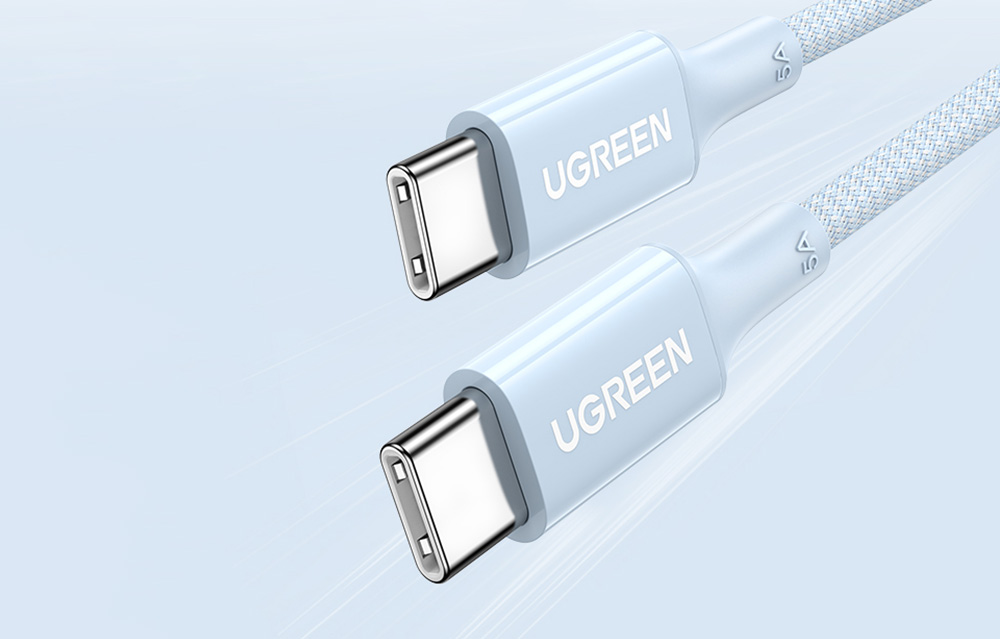 Instant data transfer
The cable allows you to sync charging and data transfer at the same time, with a transfer speed of 480 Mbps, which means you can transfer a 1 GB file in just 30 seconds. In addition, the UGREEN cable is 2 meters long, which gives you the freedom to use it. It's an ideal choice if you need an efficient and durable USB cable that will work with multiple devices and provide fast charging and data transfer.
Safety Guarantee
The product features an E-marker chip that ensures stable charging without harming your devices, and is distinguished by high-quality materials that provide excellent protection. High resistance to bending and a high-density nylon braided body make the cable strong and resistant to stretching.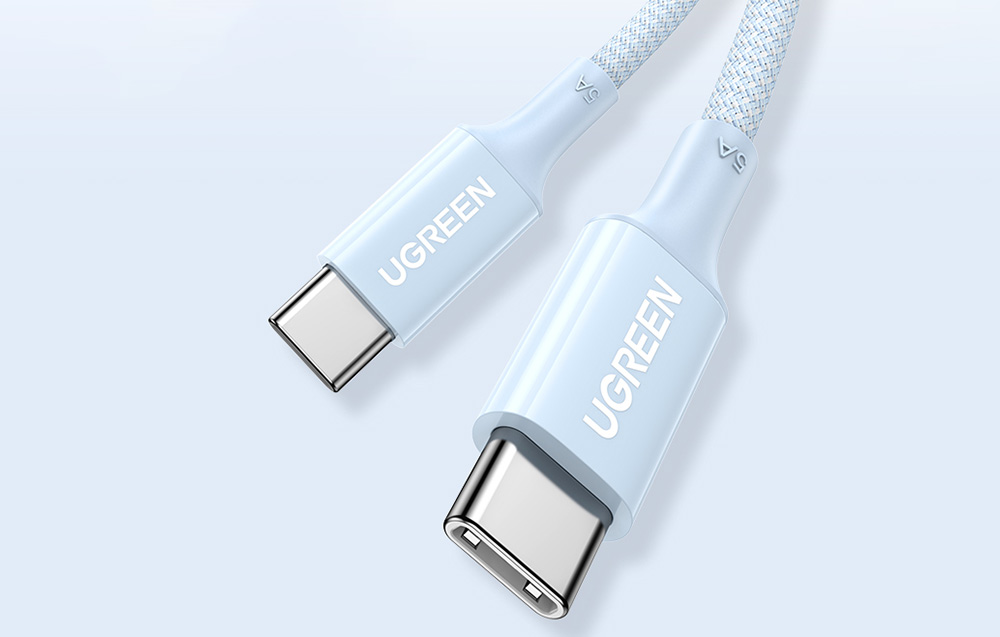 | | |
| --- | --- |
| Producer | Ugreen |
| Model | 15273 / US557 |
| Port | USB-C |
| Output power | max. 100 W |
| Transfer speed | Up to 480 Mbps |
| Length | 2 m |
| Color | Blue |