Cable USB-C to USB-C UGREEN 15269, 2m (white)
USB-C to USB-C cable UGREEN 15269, 2m (white)
This practical USB-C to USB-C cable from UGREEN will allow you to quickly charge your equipment of choice - it provides up to 100 W of power. It also allows you to transfer files at speeds of up to 480 Mbps. At the same time, it ensures safe use and is very durable.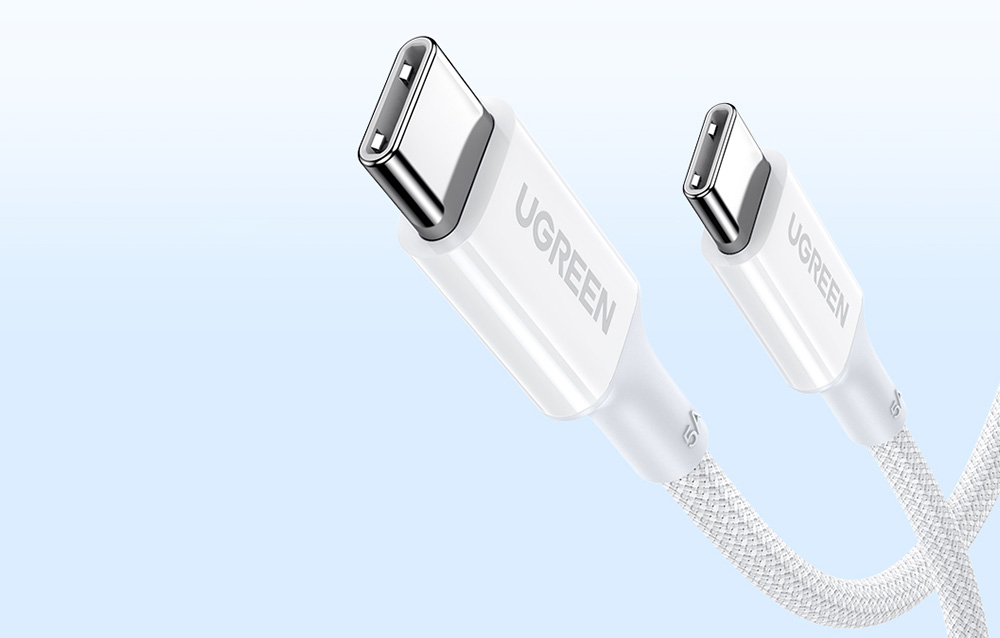 Fast charging
About to leave the house and your smartphone is about to discharge? No worries - with the UGREEN cable you'll be charging it in no time! The product provides power of up to 100 W. This means that with its help you can, for example, charge your MacBook Pro to 55% and your iPad Pro to 70% in about 35 minutes.
Transfer files in a few moments
Do you often transfer photos or videos between devices? The UGREEN cable will come in handy for that too! The product provides transmission speeds of up to 480 Mbps - allowing you to copy 1 GB of data in just about 30 seconds. No more dragging on endlessly waiting for the files you need to reach their destination!
Improved design
The UGREEN cable is distinguished by its high durability - it is resistant to bending, pulling and more. A nylon braid protects it from damage. In addition, the built-in E-marker chip and copper wire are responsible for stable, safe charging.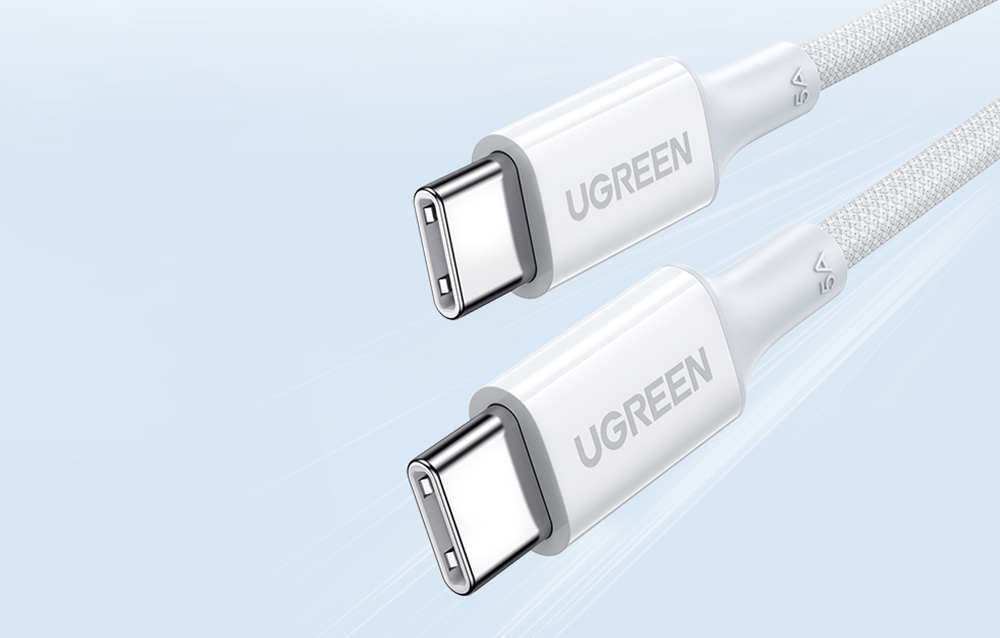 | | |
| --- | --- |
| Brand | UGREEN |
| Model | US557 |
| Color | White |
| Type | USB-C to USB-C |
| Power | 100 W max. |
| Transmission speed | Up to 480 Mbps |
| Cable length | 2 m |