Cable USB-C to USB-C UGREEN 15276, 1,5m (black)
UGREEN 15276 USB-C to USB-C cable, 1.5m (black)
Ugreen brand cable designed for fast charging of multiple devices, accepts power at 100W. It uses a smart chip for bidirectional communication with devices, so it adjusts the power to the connected equipment, ensuring a safe and stable supply of power. The cable is distinguished by its robust construction and allows data transmission at 480 Mbps.
Fast charging
The cable allows charging at 100W, which means it will take you little time to replenish your devices. The cable uses an e-marker, which is a microprocessor responsible for managing power and optimizing charging, thus preventing overvoltage, overcharging and overheating.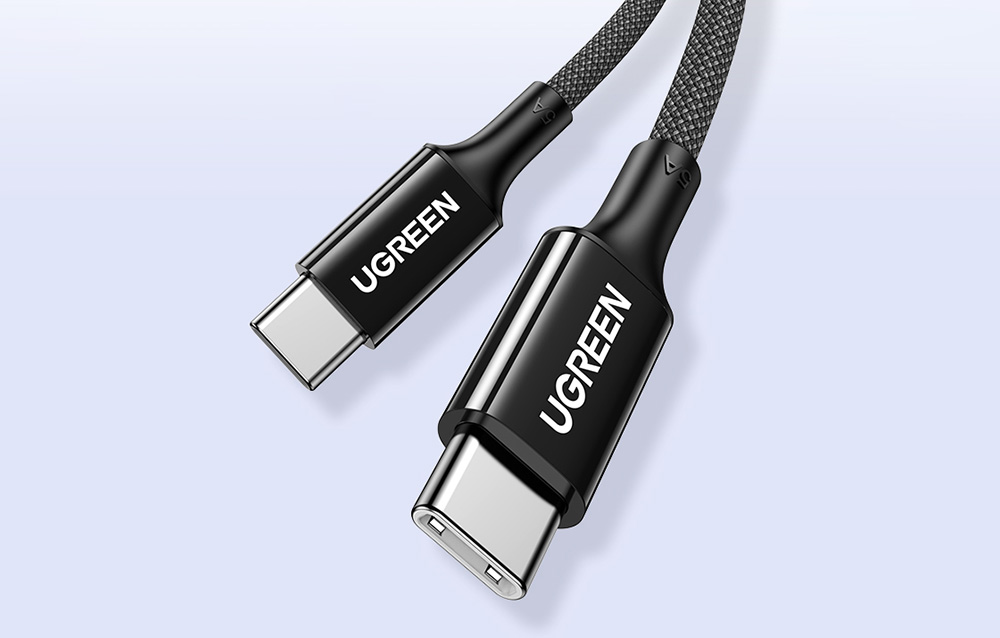 Reinforced design
Ugreen is committed to robust solutions, so the cable has gained several layers of protection. As a result, it is resistant to pulling, twisting and bending, so it is sure to serve you for a long time. What's more, the nylon braid makes the cable tangle-free.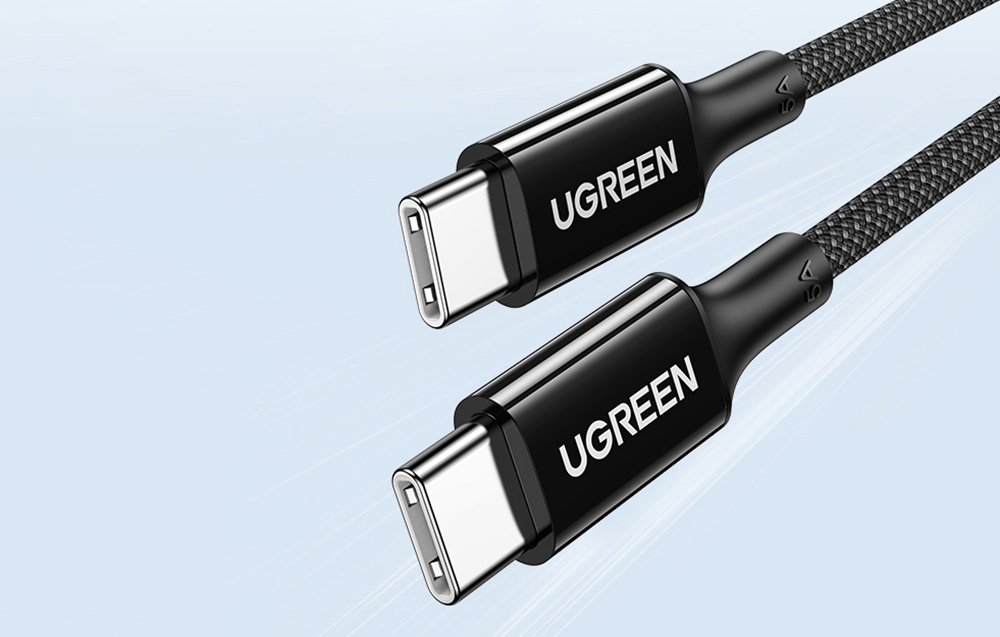 Fast file transfer
This model not only provides instant charging, but also allows instant data transfer. With its help, you will rip files from your phone to your computer at speeds as high as 480 Mbps. What does this mean in practice? It will take you about 30 seconds to transfer videos!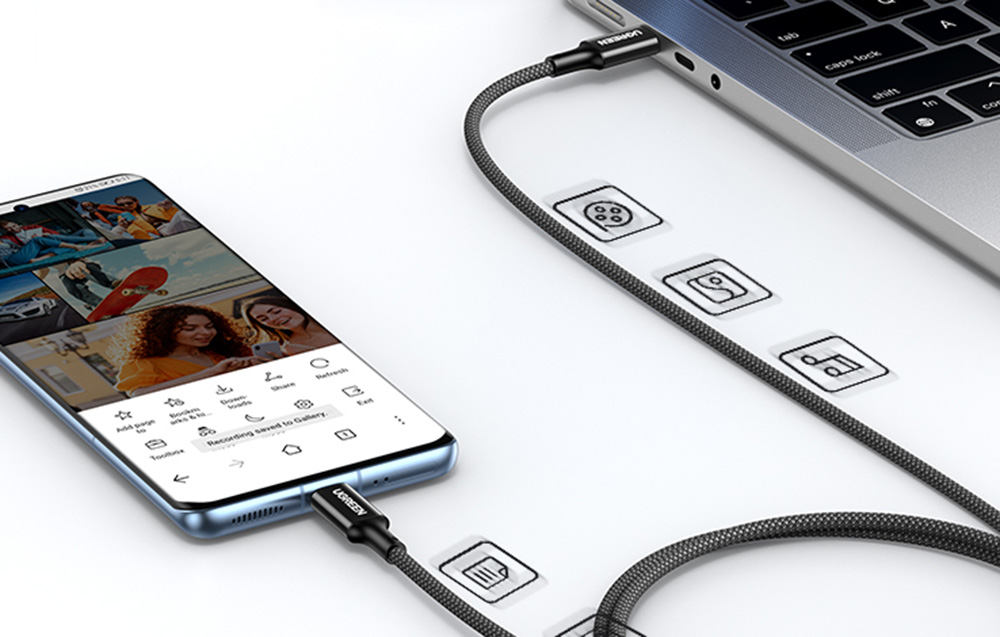 Wide compatibility
Wondering if the cable is suitable for your equipment? This model stands out for its wide compatibility and is suitable for popular devices that support USB-C connectors. With its help you will charge laptops, phones and smaller electronics. The aforementioned e-marker allows you to adjust the power to the connected equipment, so they are fully safe.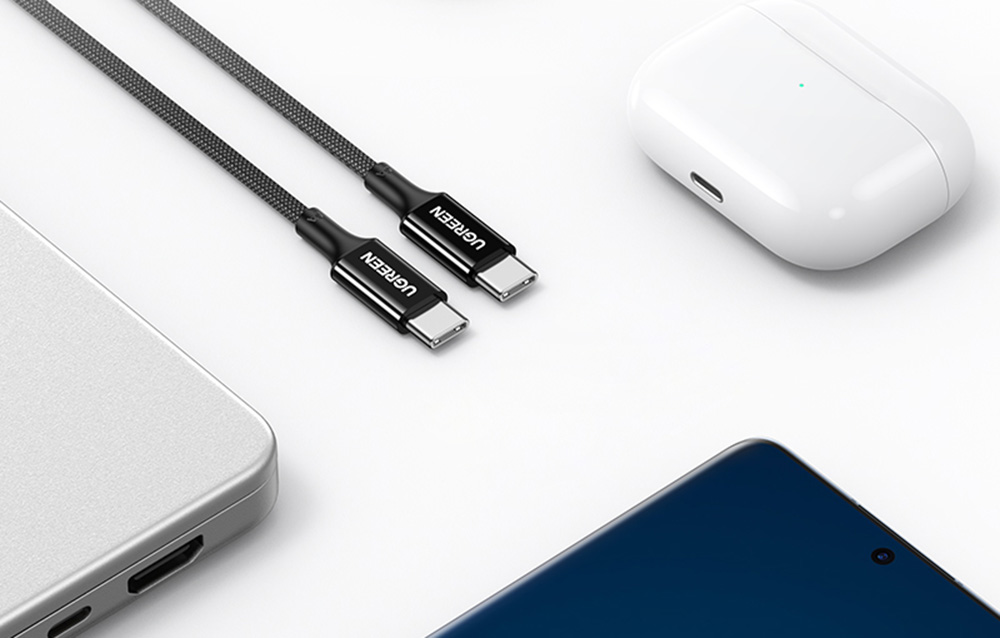 | | |
| --- | --- |
| Manufacturer | Ugreen |
| Model | US557 |
| Manufacturer code | 15276 |
| Cable length | 1.5 m |
| Color | black |
| Output power | 100 W |
| Fast charging | QC 4.0 |
| Features | Charging + data transmission |
| Transmission speed | 480 Mbps |