Cable USB-C to USB-C UGREEN 15285, 2m (black)
UGREEN 15285 USB-C to USB-C cable, 2m (black)
Designed for fast charging, Ugreen's cable provides 60W and 5A of power. It is also capable of lightning-fast data transfer at 480 Mbps. With its help, you'll be able to fully charge your 13'' MacBook Air in as little as 1.5 hours. The cable is extremely pleasant to the touch, easy to clean, and compatible with many devices. It stands out for its robust design and ensures stable, fast and safe power supply.
Smart chip
The cable is equipped with an e-marker, which is a microprocessor that allows two-way communication between the device and the cable. This allows for better power management and faster charging of the device. The e-marker sends information about current, voltage and power level between the device and the cable, which allows optimization of battery charging and prevents overvoltage. What's more, the cable is designed to withstand extreme conditions and can withstand temperature extremes of -20℃ to 70℃ Your devices are safe!
Unusual liquid silicone
The cable material is extremely soft, yet flexible. It doesn't get tangled or deformed, so it stands out for its durability and resistance to wear and tear. You can freely use it and throw it in your bag without worrying about damaging it. The material is environmentally friendly.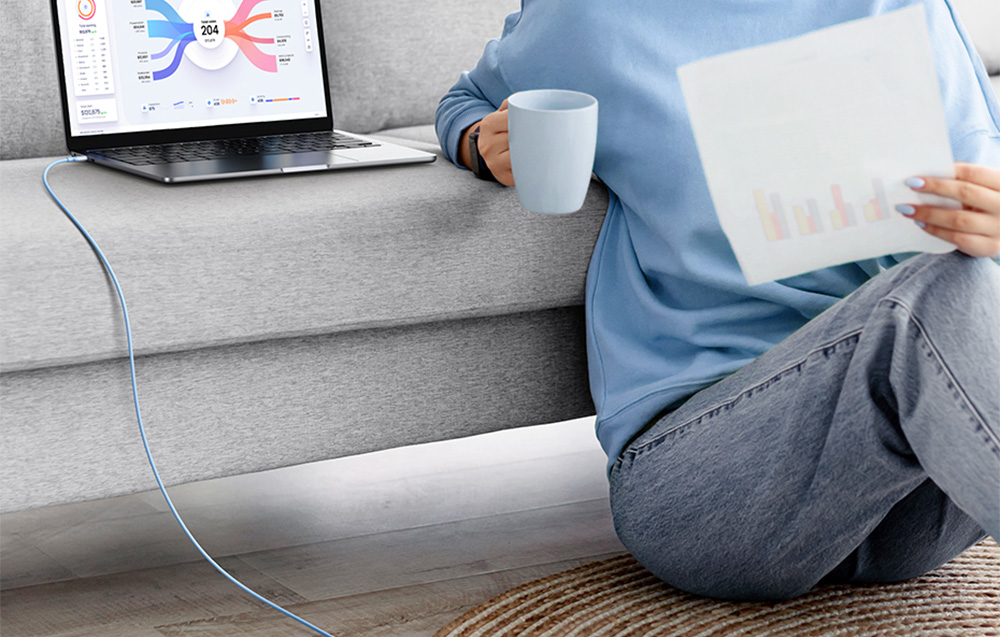 Wide compatibility
The maximum charging power is 60W, which means that the cable can charge, for example, a laptop in a short time, but the smart chip effectively adjusts the power to the connected devices, so you can also charge phones, tablets, consoles and smaller electronics without worry. The cable supports popular fast charging protocols (PD/QC), so it only takes 65 minutes to reach 100% charge on the Samsung S21 Ultra.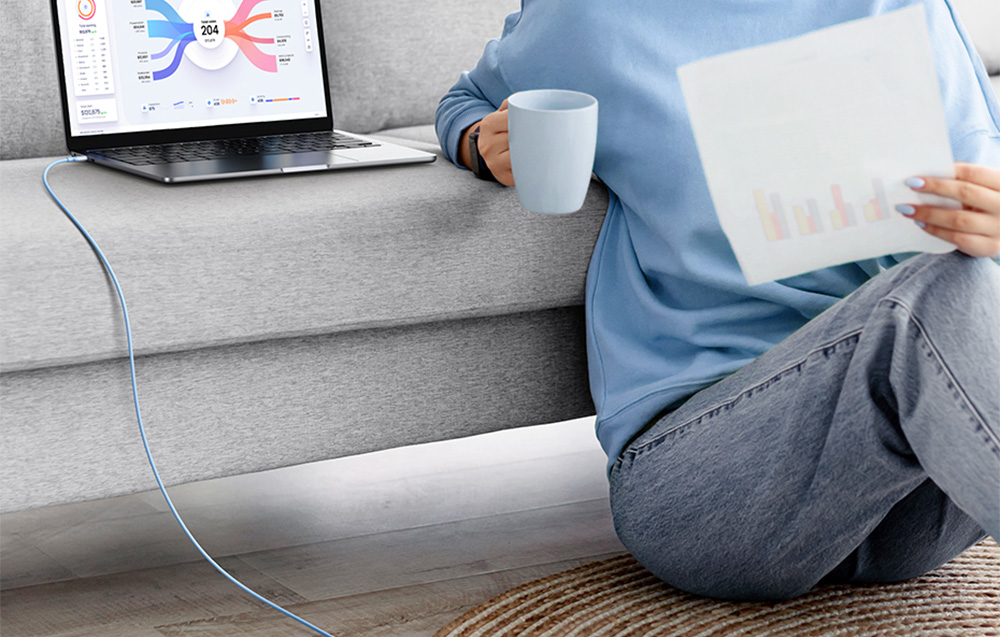 | | |
| --- | --- |
| Manufacturer | Ugreen |
| Model | US563 |
| Manufacturer code | 15284 |
| Cable length | 1.5 m |
| Color | black |
| Name | USB-C to USB-C UGREEN cable |
| Output power | 60W / 45W / 30W / 18W |
| Current | 5A / 3A |
| USB version | USB 2.0 |
| Core | Tin-plated copper |
| Material | Liquid silicone |