Cable USB-C to USB-C UGREEN US501, Gen3, 100W, 4K, 0.8m (black)
USB-C to USB-C cable Ugreen US501
If you want lightning-fast signal transmission and device charging, be sure to try the cable from Ugreen. It guarantees data transmission of up to 40Gbps, and a single image will display at 8K resolution. When expanded on the second display, it is possible to reach up to 4 K. What's more, with its help you will charge your laptop in an instant thanks to PD 100 w and connect to an external graphics card.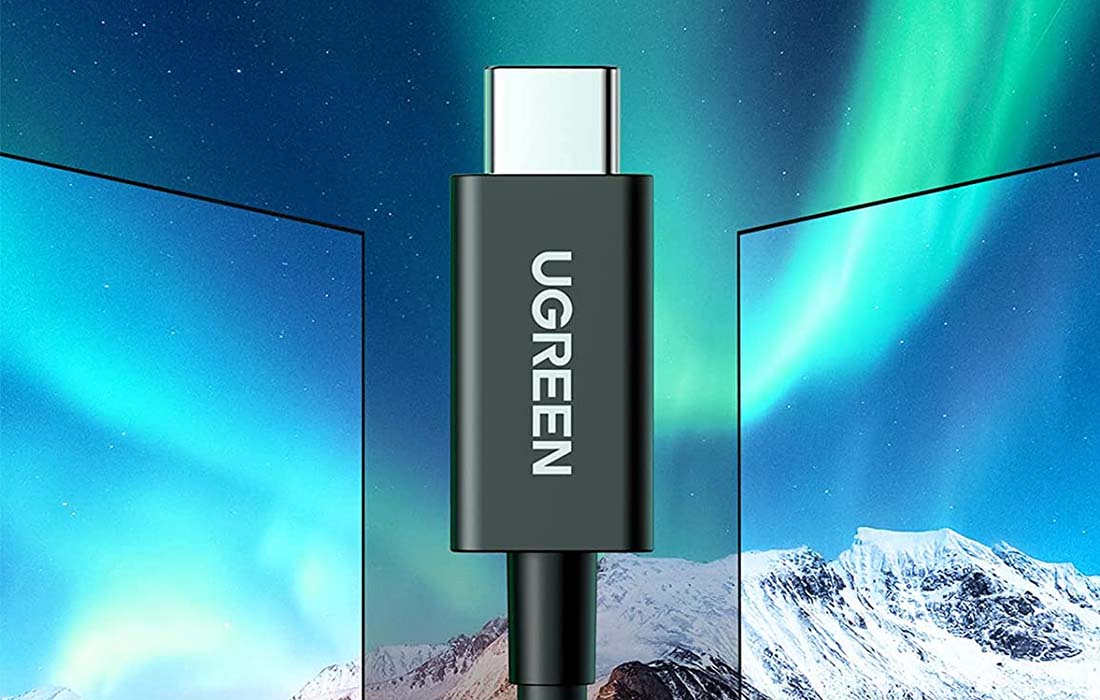 Display images on two monitors
In order to guarantee even more comfort during daily use, cable Ugreen allows you to connect two monitors, which translates into receiving a greatly expanded display. In addition, it also allows you to display the same image at the same time, on several devices.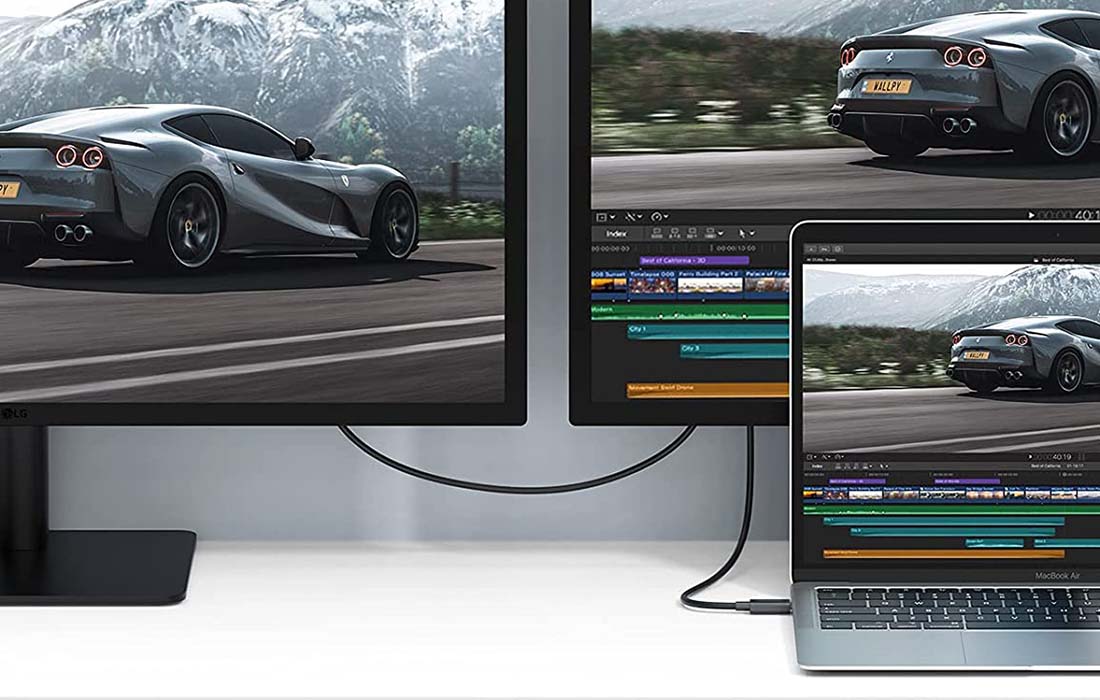 Instant data transfer
The use of the Thunderbolt port in configuration 4 allows for incredible transfer speeds of up to 40Gbps. Forget about tedious waiting and enjoy extremely fast transfer of any files. Effortlessly transfer photos, music or videos without worrying about signal loss.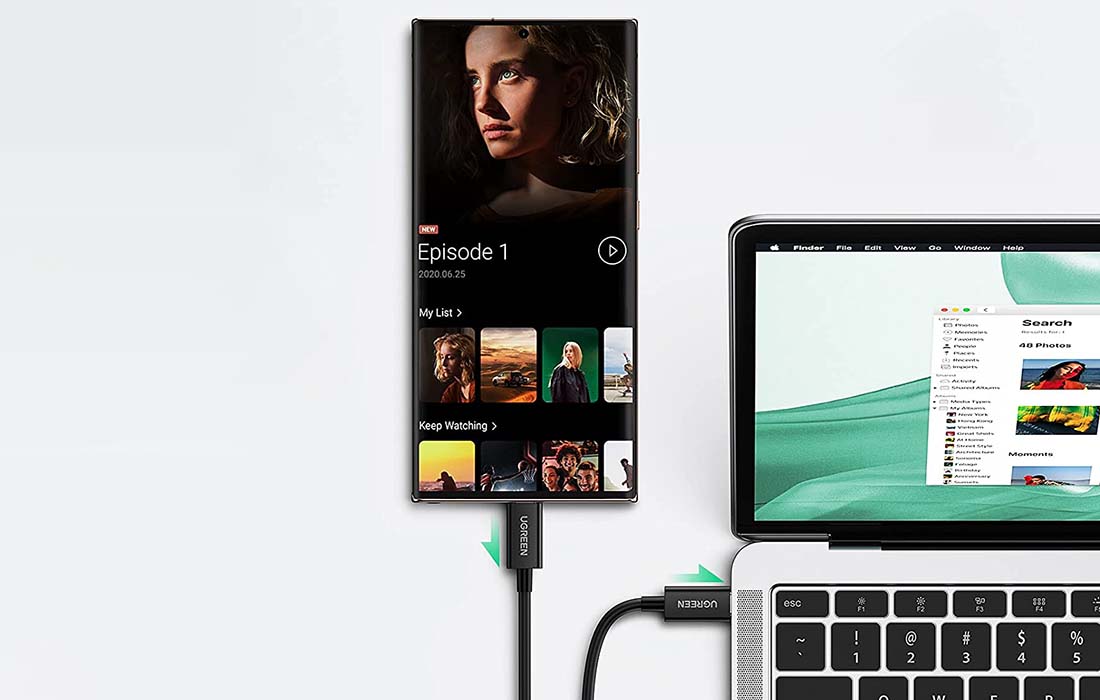 Cutting-edge technologies
The US501 cable supports the 100 watt Power Delivery fast charging protocol. This means that it will only take about 2 hours to fully charge your MacBook ProaRCz. Save your time and delight in the express energy renewal of your compatible device.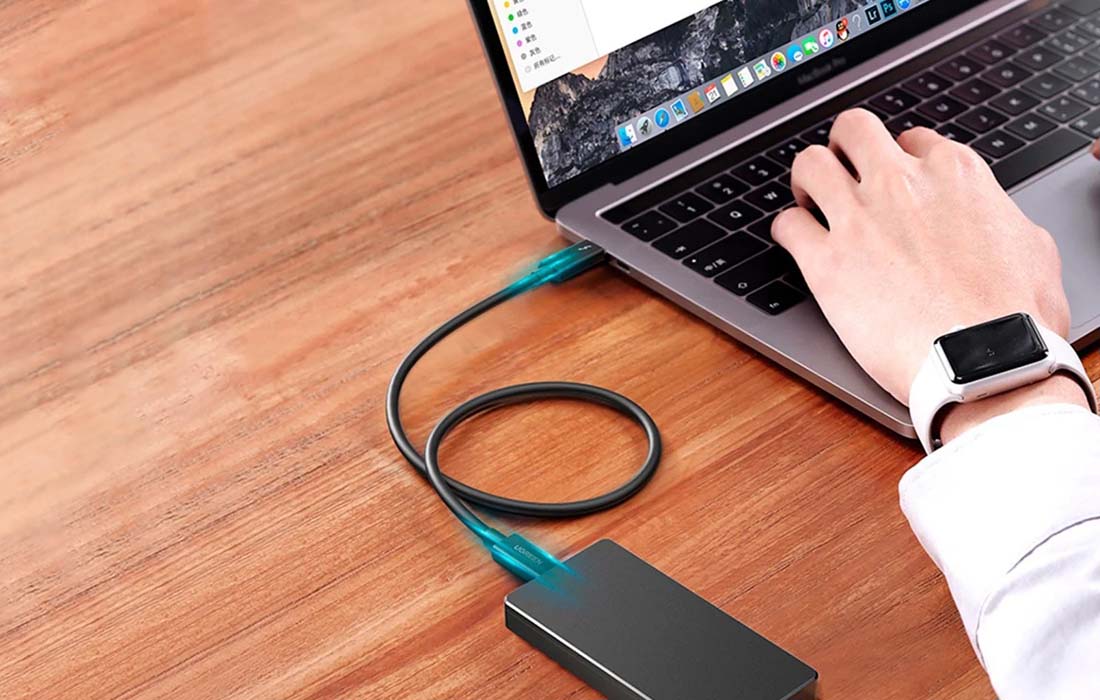 Robust design
The use of high-quality, high-end materials will benefit the longevity of the US501. It is sure to accompany you for many years, and its effective resistance to bending and minor damage will ensure that it retains its full performance. The connector most prone to breakage has been additionally stiffened to ensure greater safety during use.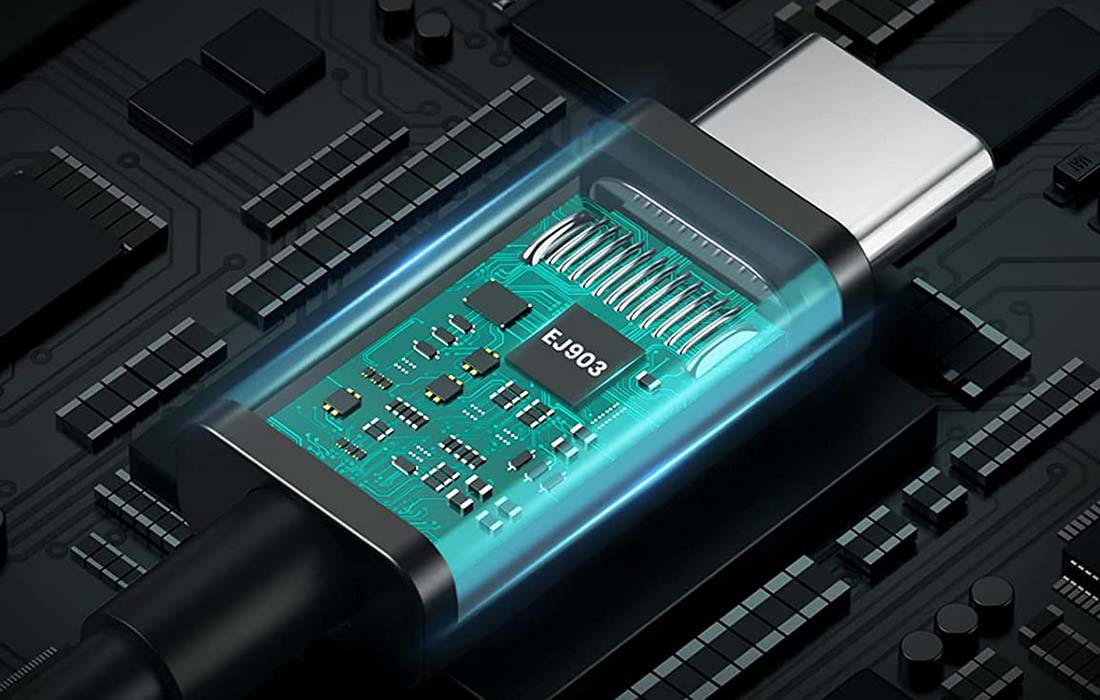 | | |
| --- | --- |
| Manufacturer | Ugreen |
| Model | US501 |
| Type | USB-C to USB-C |
| Compatibility | ThunderBolt 4 |
| Power | 100 W (Max) |
| Current | 5 A (Max) |
| | |