Car Receiver Bluetooth UGREEN 70601B (gray)
UGREEN 70601B Bluetooth car receiver (gray)
The UGREEN CM309 Bluetooth 5.0 receiver offers a stable connection and fantastic sound quality. With a range of up to 10 meters, it provides unlimited freedom. Support for 2 devices at the same time and wide compatibility give you even more options. The product is also extremely durable and easy to use - check it out and see for yourself!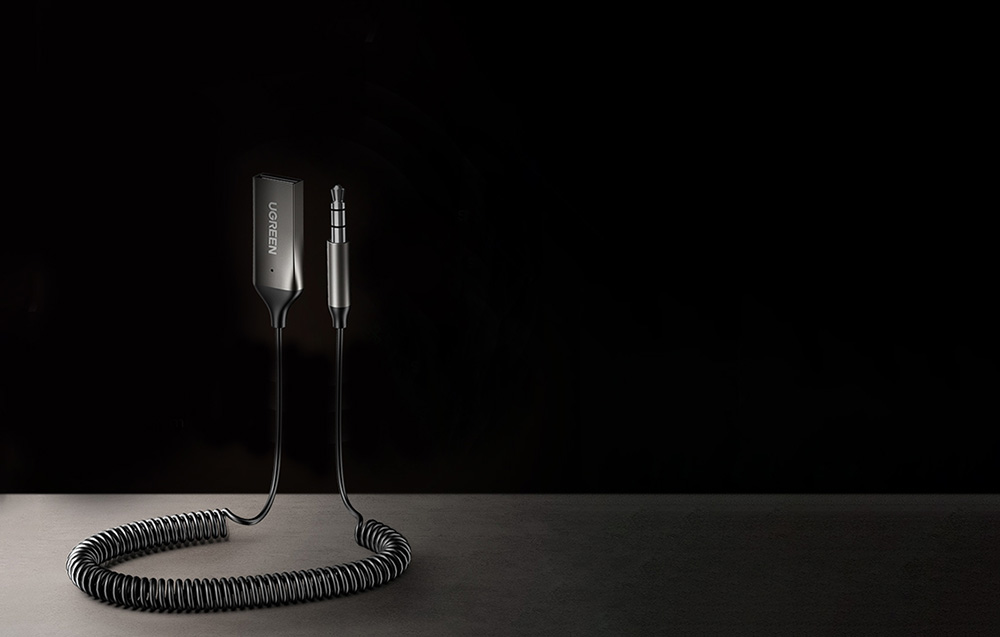 Increase driving safety
With the help of this practical device, you can easily turn your regular car audio system into a universal Bluetooth speaker. This will free up your hands and give you the ability to comfortably talk on the phone in the car - this is also facilitated by the built-in microphone. It's also a great way to increase driving safety.
Pair up to 2 devices with it
The device allows you to connect 2 devices simultaneously. This makes it so that you can freely listen to music on one of them, and handle calls with the help of the other. An unexpected phone call will no longer interrupt your favorite song. And when someone calls you with an important matter, you will never miss it again.
Connect your equipment with it
The product impresses with its wide compatibility. You can easily connect it to your amplifier, headphones, laptop, phone or car, among others. The receiver also supports traditional speakers. With its help you will turn this type of device into a wireless audio system and enjoy the excellent sound quality of your favorite songs.
Get easy access to information
The UGREEN CM309 is equipped with an LED indicator that provides information on the device's operating status. By blinking, it indicates, among other things, that the receiver is turned on, that a connection is properly established, that music is playing, and that there are incoming calls. This small but practical feature makes it easy to use the product.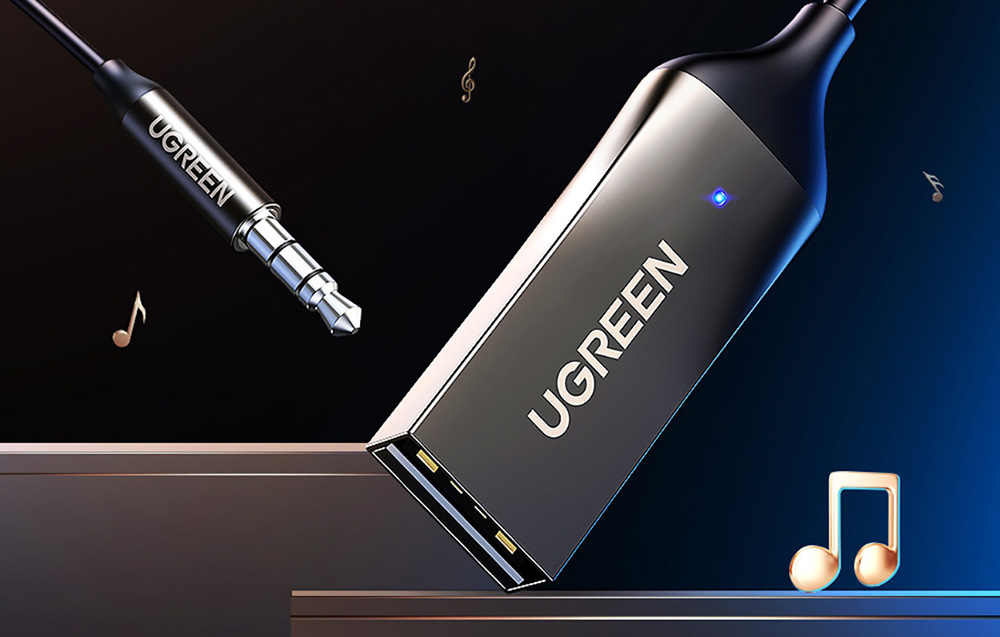 Enjoy simple operation
Using the receiver is fabulously easy. Simply place the USB and AUX connectors in the appropriate slots. Then turn on Bluetooth on your phone and pair it with the UGREEN CM309. And that's it! You're now ready to enjoy your music and conveniently yet securely talk on the phone.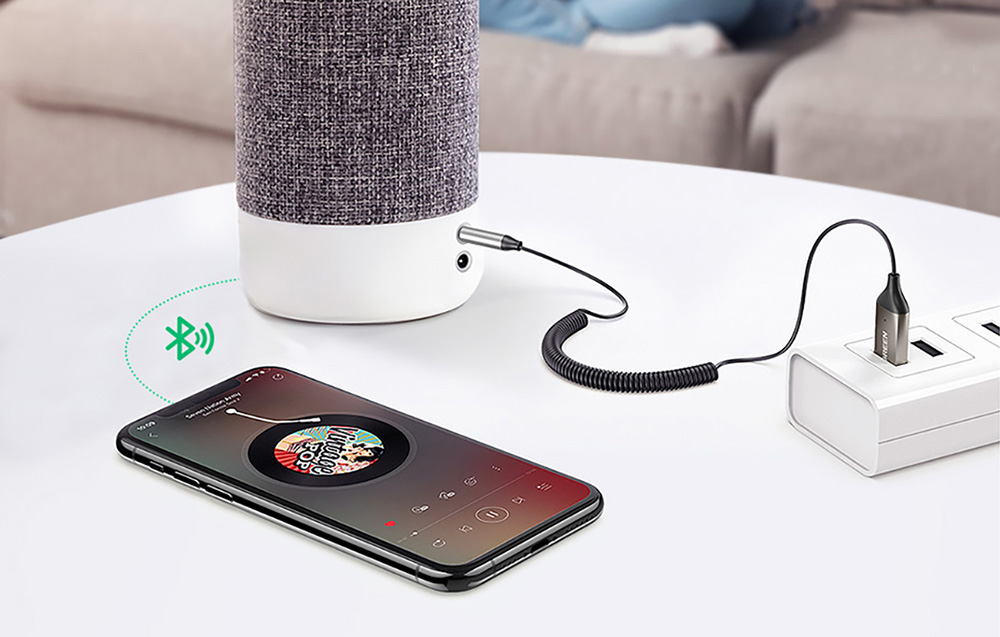 It will serve you for a long time
The cable is made of high-quality materials that ensure not only the stability of transmission, but also extraordinary durability. This makes the product resistant to damage. The twisted structure and bend-resistant TPE plastic allow you to enjoy the functionality of your device for a long time.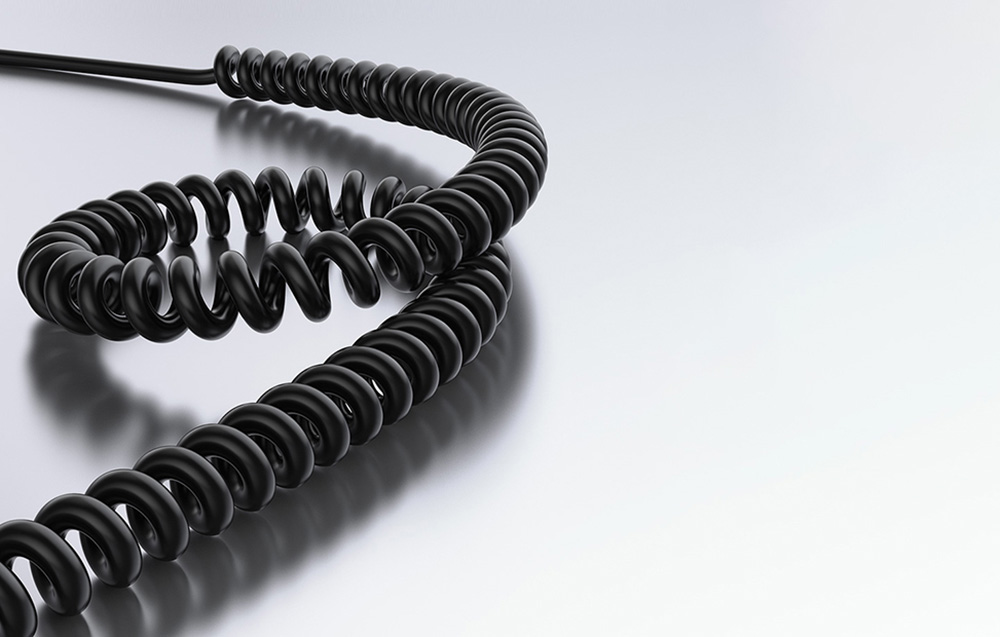 | | |
| --- | --- |
| Manufacturer | UGREEN |
| Bluetooth name | Ugreen-70601B |
| Bluetooth version | 5.0 |
| Color | Gray |
| Frequency response | 20Hz-20kHz |
| Lights | Led red and blue |
| Sensitivity | 94 dB |