Charger UGREEN CD199, 2x USB-C, PD3.0, QC4.0, 36W (White)
UGREEN 36W Power Charger (White)
Charge your devices quickly and conveniently! The UGREEN network charger allows you to quickly charge PD, QC 3.0, SCP, FCP and AFC with a maximum power of 36W. It allows you to charge up to 2 devices at the same time. An advanced security system ensures safety during use.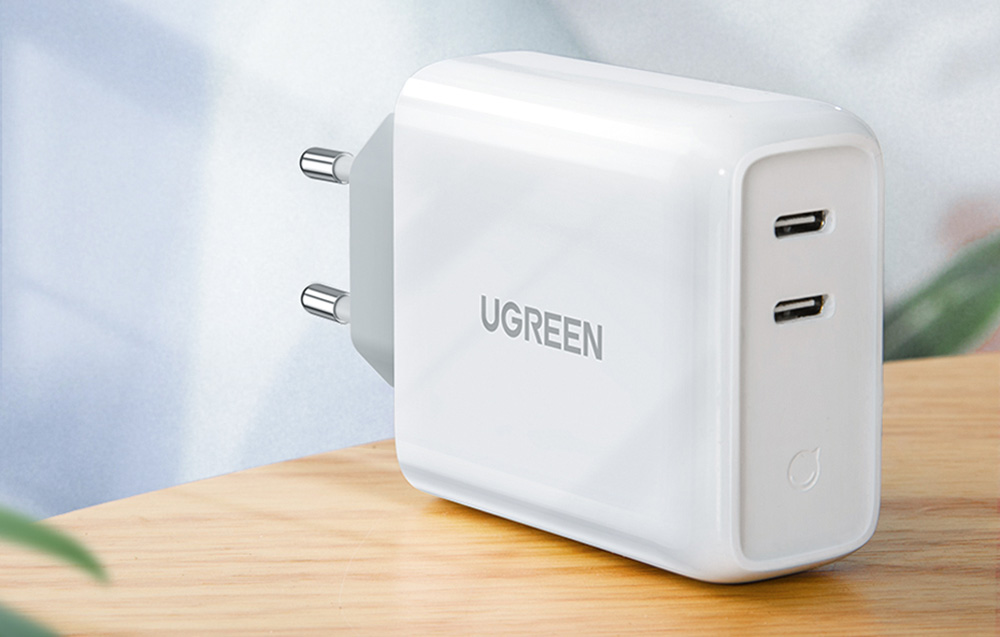 Quick Charge Technology
Save time when charging your equipment! The device supports fast charging standards such as Power Delivery and Quick Charge. What's more, its power is 36W, so you can renew the energy in your phone or tablet in no time. It only takes 30 minutes to charge an iPhone 11 to 54% or a Macbook Air13" in about 134 minutes to full.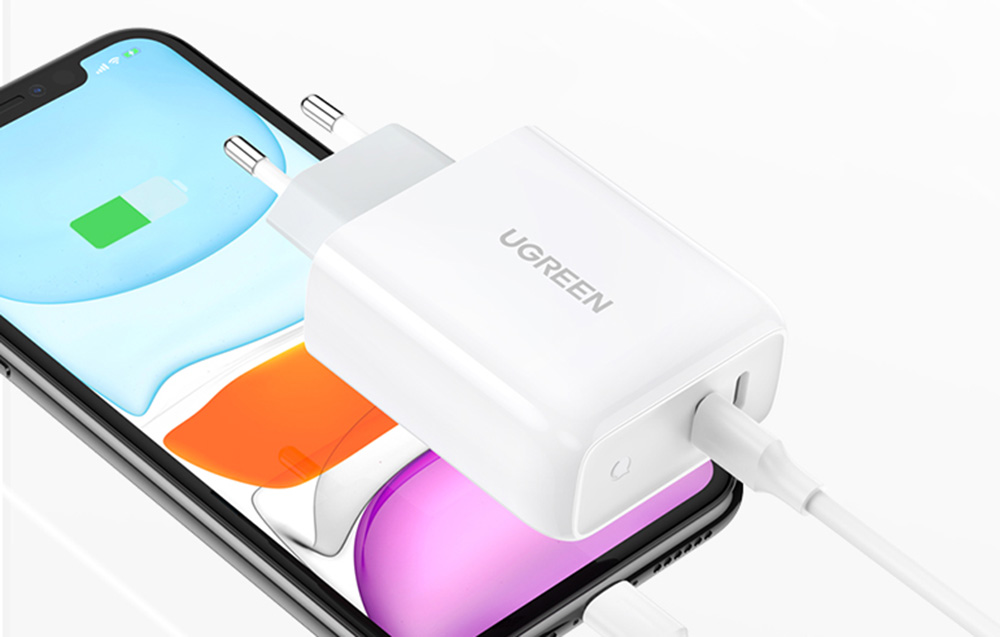 2 output ports
No more waiting to charge one piece of equipment to plug in another! The UGREEN charger is equipped with 2 USB-C ports. Thanks to this solution, you can charge, for example, a smartphone and a tablet at the same time with a power of up to 18W without any problems.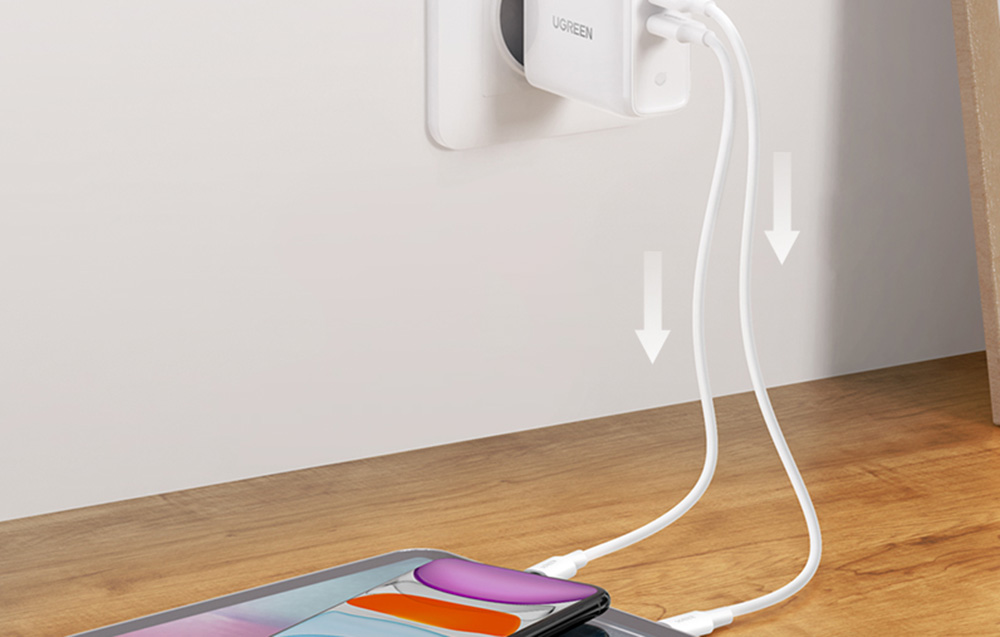 Versatile and compact
With the UGREEN mains charger you will charge not only your smartphone. You can easily power up other popular equipment as well, including a tablet, wireless speaker, headphones, Nintendo console or even a laptop. The product is distinguished by its lightweight and small design, so you don't have to worry about it taking up a lot of space in your bag or drawer. You can take it with you to school, work or on vacation!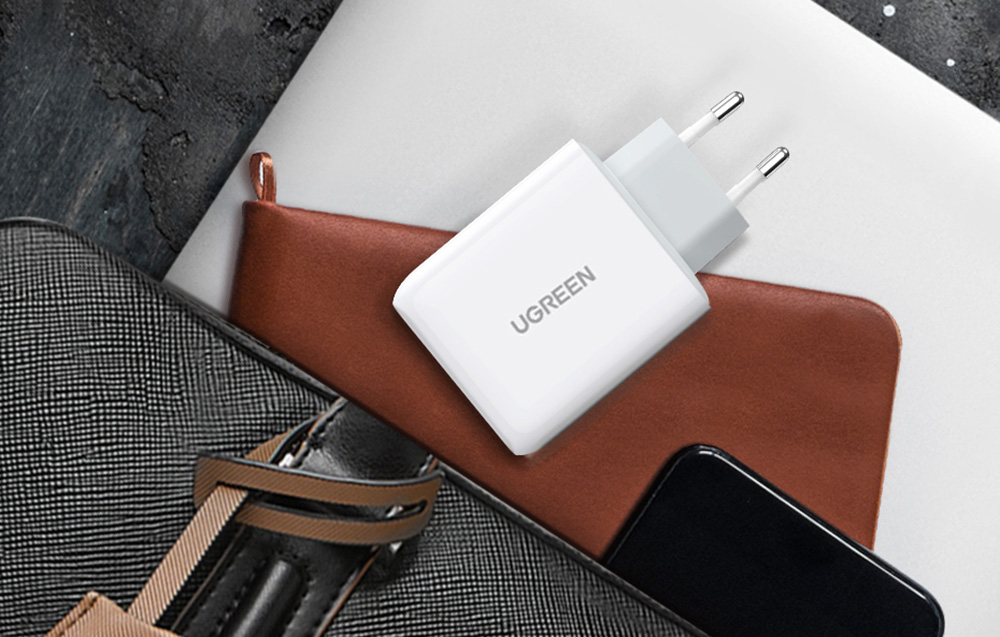 Multi-level safety system
The charger has a built-in intelligent management system that matches the optimal voltage to the connected equipment. The current delivered to the device will renew the energy in it in the shortest possible time, while preventing damage to the battery. In addition, the accessory provides protection against overcharging, overheating and short circuit.
Manufacturer
UGREEN
Model
CD199
Material
PC
Color
White
Ports
2x USB-C
Fast charging protocols
PD, QC
Maximum power
36W
Input
AC 100-240V, 50/60 Hz 1A (Max)
Output
USB-C 1/2: 5V / 3A, 9V / 3A, 15V / 2.4A (36W Max)
USB-C 1+2: 5V / 3A, 9V / 2A, 15V / 1.2A (18W Max)