Charger UGREEN CD294, 2x USB-C, GaN, PD3.0, QC4.0, 45W (Grey)
UGREEN Fast Charge 45 Watt Power Charger (black).
Enjoy fast charging of 2 devices at the same time! The UGREEN network charger has 2 USB-C ports and its charging power is 45 watts. It supports multiple fast charging protocols. It is compatible with many popular devices. In addition, it is distinguished by its compact and handy design.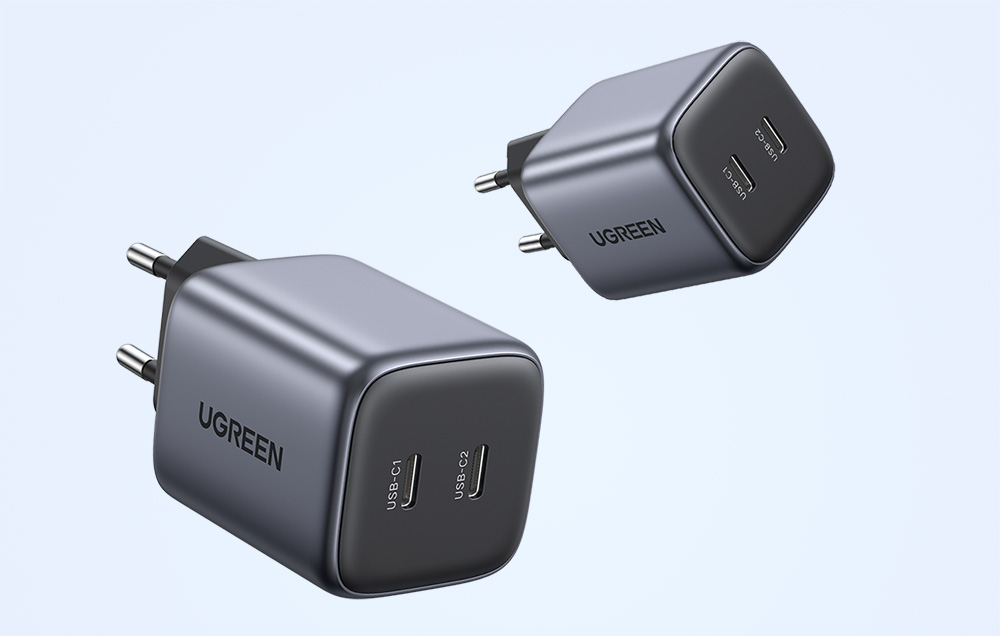 Fast charging technology
The CD573 supports Power Delivery, AFC, FCP and SCP fast charging protocols. It is capable of charging a Samsung S21+ or iPhone 13 Pro Max to 50% in as little as 28 minutes. Without any hindrances, with its help you will renew the energy in Apple, Samsung, Huawei, Xiaomi or Honor smartphones in a short time.
Charge up to 2 devices simultaneously
In addition to instant charging, the charger also offers 2 USB-C output ports. So you can power, for example, a smartphone and wireless headphones at the same time! Worried about compatibility issues? You have nothing to worry about - the UGREEN charger features wide compatibility. With its help you can charge not only your smartphone, but also your tablet, TWS headphones, smartwatch or laptop.
Compact size
The device is distinguished by its small and extremely lightweight design. You can put it in your backpack, suitcase or even pocket without the slightest problem! Classes at the university, a business trip or a vacation abroad - the UGREEN charger will be perfect in any case.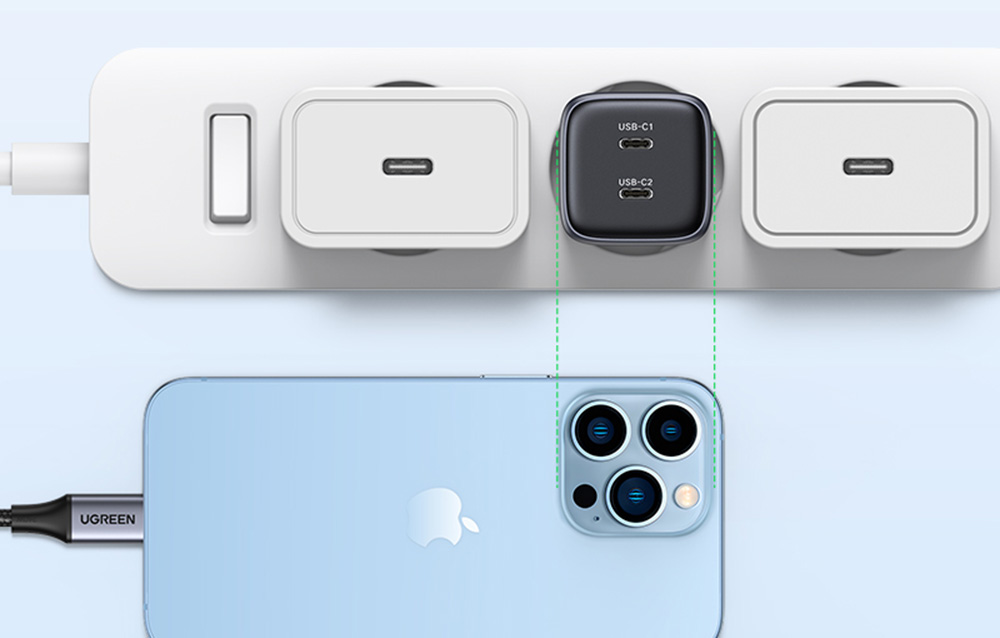 Advanced security system
The charger intelligently distributes charging power among connected devices, so you don't have to worry about damage while renewing energy. The product features protections against overload, overcharging, short circuit, overheating, overvoltage, as well as electrostatic discharge. What's more, it has been made of high-quality material that is fireproof.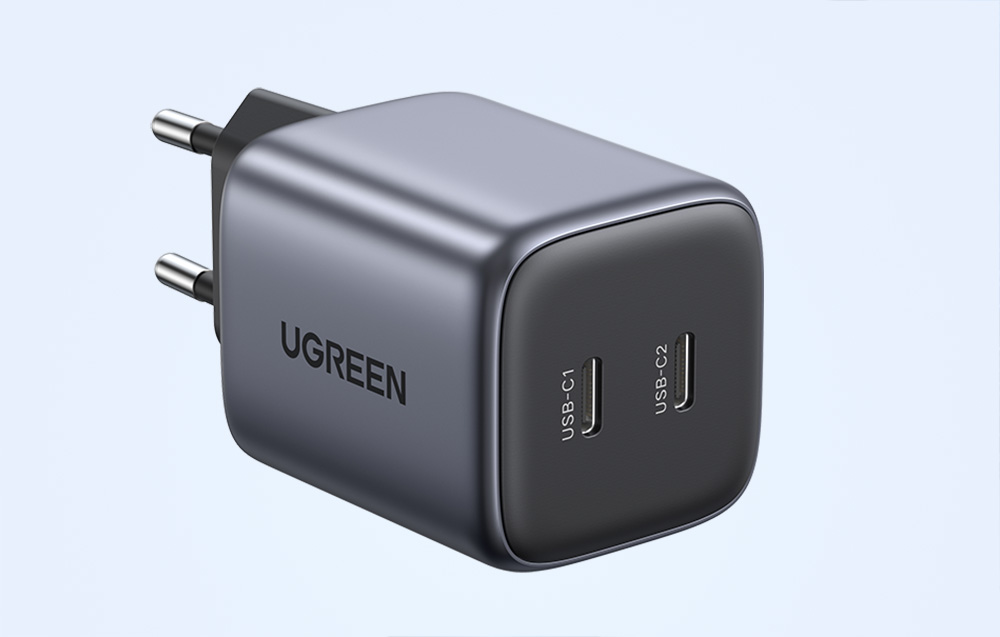 Manufacturer
UGREEN
Model
CD294
Color
Black
Maximum power
45 W
Input
AC 100-240V, 50 / 60Hz, 1.2A Max
Output

USB C1: 5V=3A 9V=3A 12V=3A 15V=3A 20V=2.25A 3.3-11V=4.05A




USB C2: 5V=3A 9V=3A 12V=3A 15V=3A 20V=2.25A 3.3-11V=4.05A

Dimensions
4.8 x 3.9 x 3.9 cm
Weight
98 g