Charger UGREEN CD318 Nexode mini, USB-C, PD3.0, QC4.0, GaN, 20W (Grey)
Mini 20W mains charger UGREEN
Enjoy fast charging of your equipment! The Mini UGREEN mains charger offers 20W of power and supports fast charging. It is equipped with a USB-C port. It guarantees the necessary safety during use. It is lightweight and handy - it does not take up much space.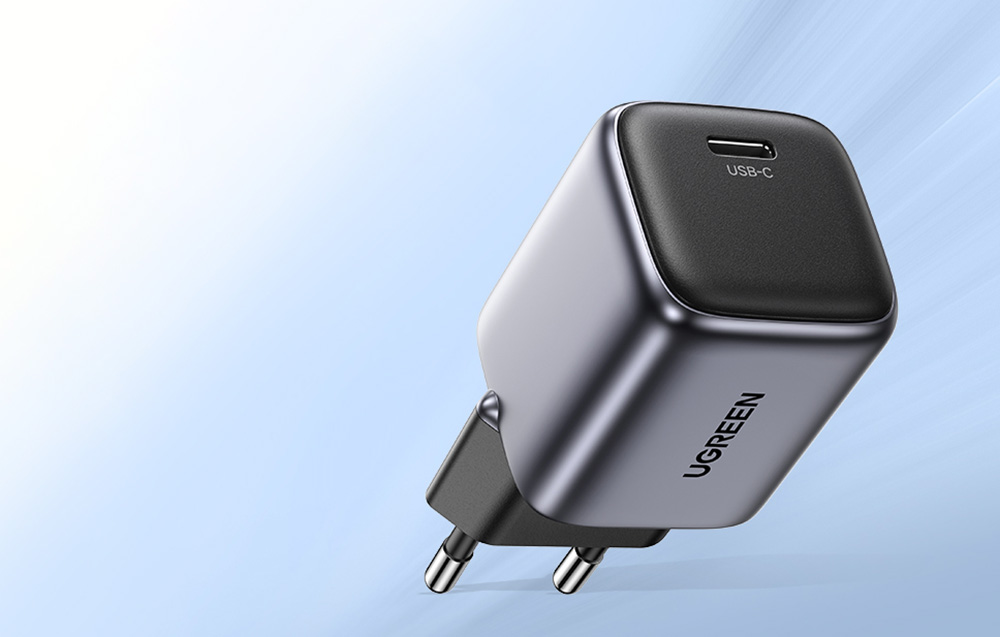 Fast charging
The charger supports Power Delivery 3.0, Quick Charge 4.0, AFC, FCP and SCP fast charging protocols. In addition, it offers a maximum power of 20 watts. So you can charge your iPhone 8-14 up to 60% in less than 30 minutes. On the other hand, it takes about 84 minutes to completely renew the energy in, for example, a Samsung Galaxy S21 smartphone, or 90 minutes to power a Xiaomi 11. The device charges up to 3 times faster than a regular charger!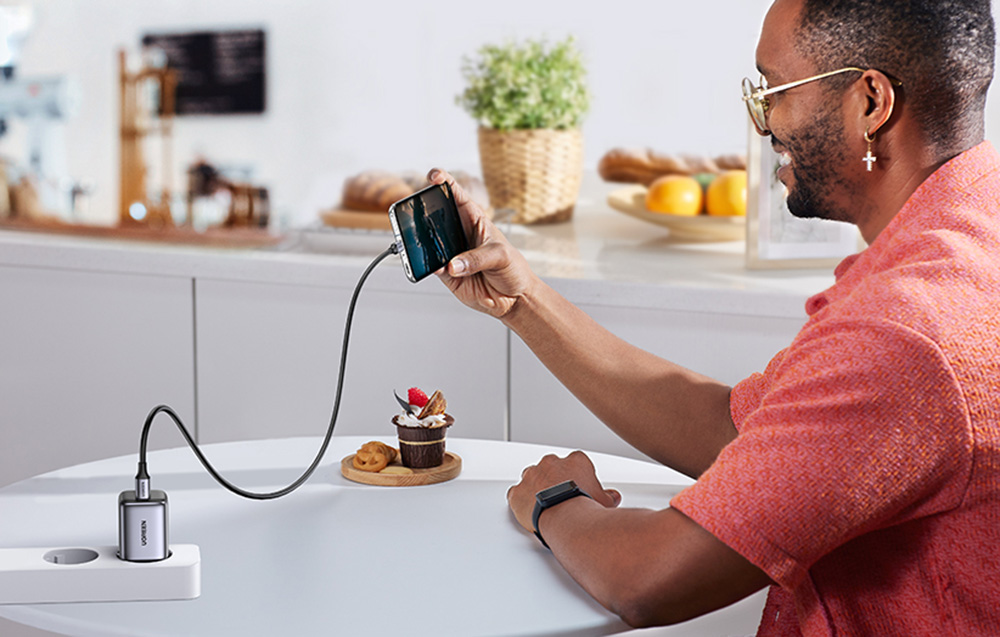 Versatile and compact
CD318 allows you to charge phones, i.e. iPhone 8-14, Samsung Galaxy S10-S22 or Huawei P and Mate series. With its help you can also charge iPad Air, Mini and Pro. The product is lightweight and compact, so you can easily fit it in a backpack, small purse or even in your pocket! So you can easily take the charger with you on a business trip or vacation.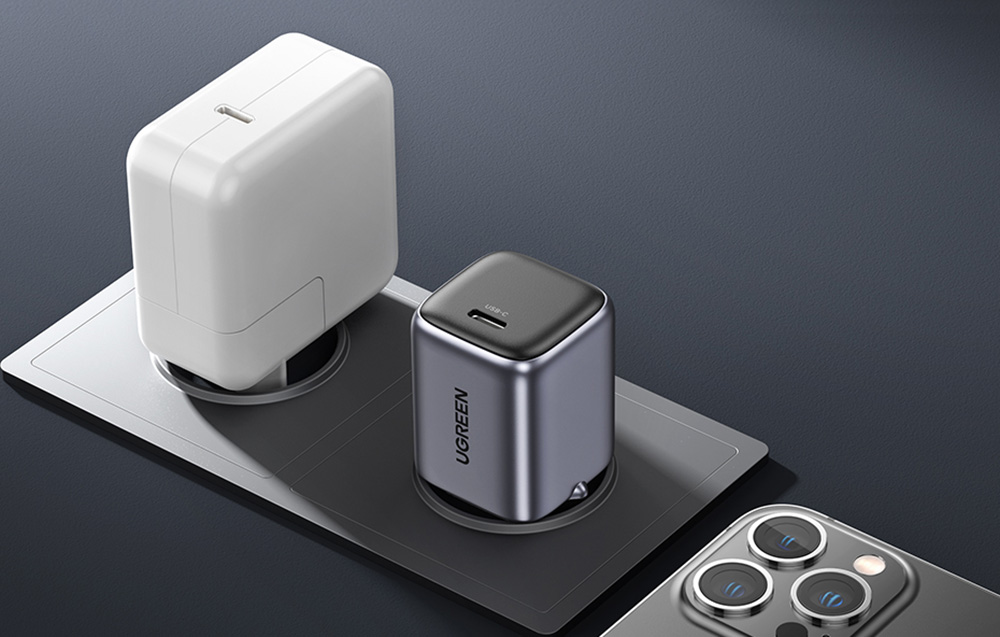 Comprehensive protection
You don't have to worry about your device being damaged. The UGREEN charger provides effective protection against overvoltage, overload, overheating, overcharging or electrostatic discharge, among other things. What's more, it's made of high-grade flame-resistant materials, so it's completely safe and poses no fire hazard.
| | |
| --- | --- |
| Manufacturer | UGREEN |
| Model | CD318 |
| Input | AC 100-240V, 50/60 Hz, 500 mA Max. |
| Output | USB-C: 5V / 3A, 9V / 2.22A, 12V / 1.67A, 3.3-5.9V=3A, 3.3-11V=1.8A |
| Fast charging protocols | PD 3.0/2.0, PPS, QC 4.0 / 3.0 / 2.0, AFC, SCP, FCP |
| Dimensions | 58.5 x 32.6 x 32.6 mm |