Desktop charger UGREEN, 2xUSB-A, 4xUSB-C, GaN, 200W
UGREEN 2xUSB-A, 4xUSB-C, GaN, 200W Power Charger
Now you can conveniently charge up to 6 devices simultaneously. The UGREEN CD271 power charger is equipped with up to 6 ports - 4x USB-C and 2x USB-A. It stands out with a total output power of 200W and allows you to quickly charge iPhones. What's more, the use of GaN II technology has managed to not only ensure higher product performance, but also reduce its size.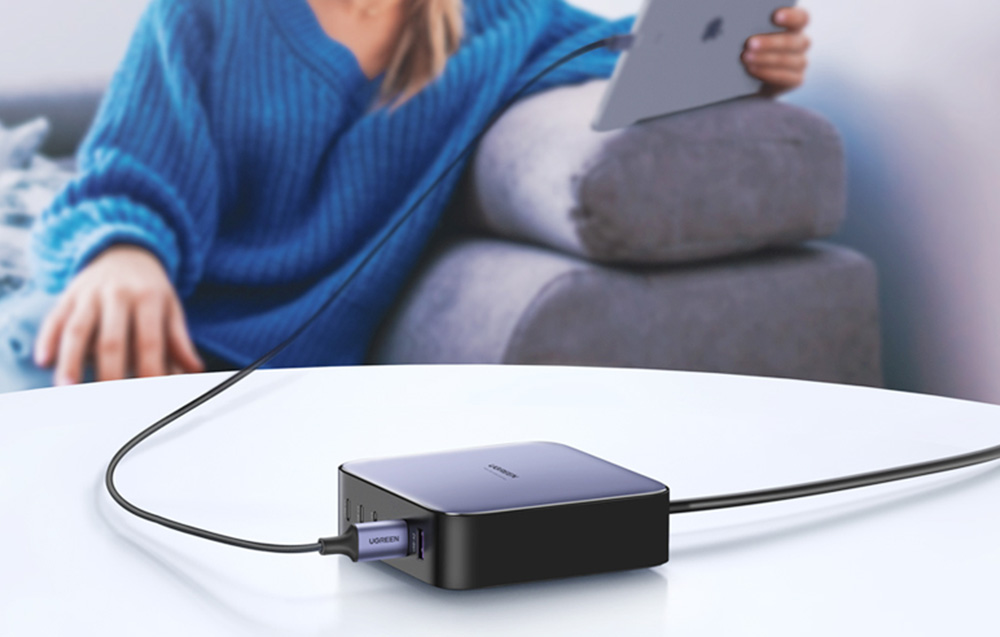 Charge 6 devices simultaneously
Want to connect more devices to power? No longer do you have to occupy extra outlets or wait for one device to be ready before plugging in another! The charger offers up to 6 ports - 2x USB-A and 4x USB-C. So, for example, you can connect 2 smartphones, a tablet, a laptop, wireless headphones and a speaker to it. The product is compatible with most devices from well-known brands. Say goodbye to limitations!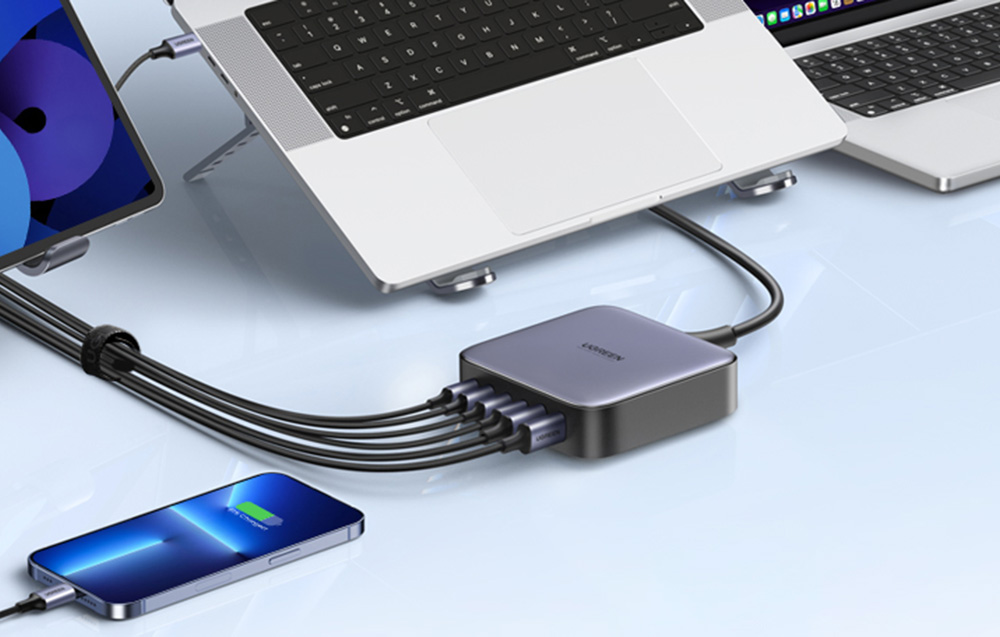 Impressive performance
The total output power of the charger reaches 200W, and its USB-C port can provide up to 65W. Thanks to this, the product will easily power even more demanding equipment. You also don't have to wait too long for your devices to be ready for use. The charger will charge a MacBook Pro to 100% in about 1.5 hours, and an iPhone 13 Pro to 60% in about 30 minutes.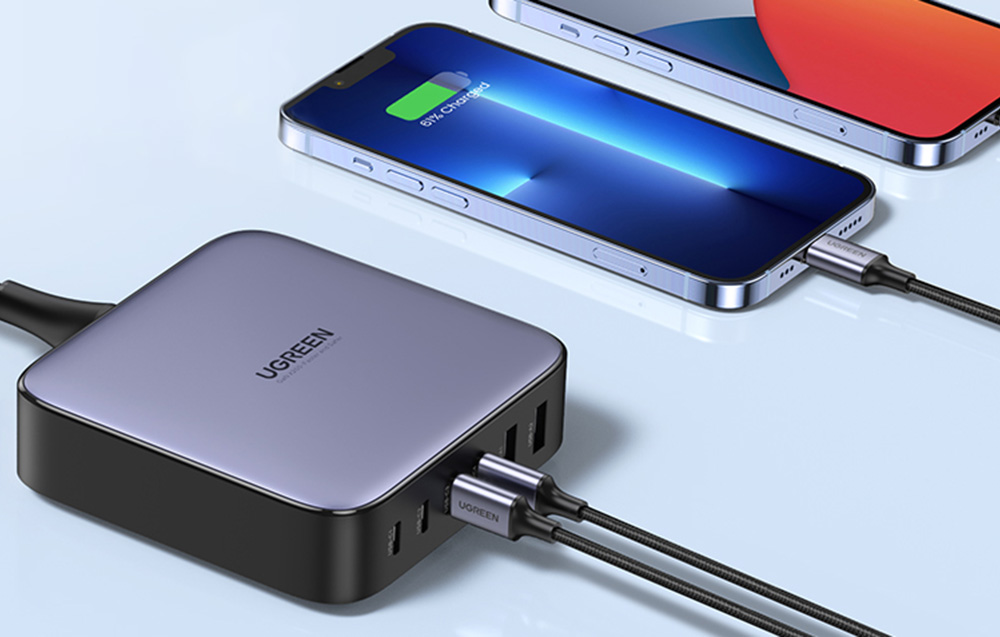 Enhanced design
The charger uses advanced GaN II technology, so it combines high performance and small size. So you can carry it with you at all times! The device won't get excessively hot either. It has also been protected against overvoltage, short circuit and more. Also noteworthy is the 2-meter cable, which provides more freedom when using the charger.
| | |
| --- | --- |
| Brand | UGREEN |
| Model | CD271 |
| Color | Gray |
| Available ports | 2x USB-A, 4x USB-C |
| Total output power | 200W max. |
| Cable length | 2m |