Fast Charger UGREEN USB-C GaN 30W (Space Gray)
UGREEN PD3.0 USB-C GaN 30W power charger (gray)
Enjoy faster charging for your devices. The UGREEN CD319 charger provides power up to 30W and stands out for its wide compatibility. It also guarantees safe use. What's more, thanks to the use of GaN technology, it was possible to significantly increase the product's performance while reducing its size - so you can always have it at hand.
Even faster charging
Do you care about time? With UGREEN, you don't have to wait too long until your devices are ready for use again! The CD319 charger provides up to 30W of power, which means that it allows, for example, in about 30 minutes to charge an iPhone 13 mini up to 60%, an iPad Pro up to 35%, and a Huawei Mate 40 Pro up to 32%. The product supports such fast charging standards as PD 3.0 / 2.0, QC4.0 / 3.0, PPS, SCP 10 V / 2 A, FCP, etc.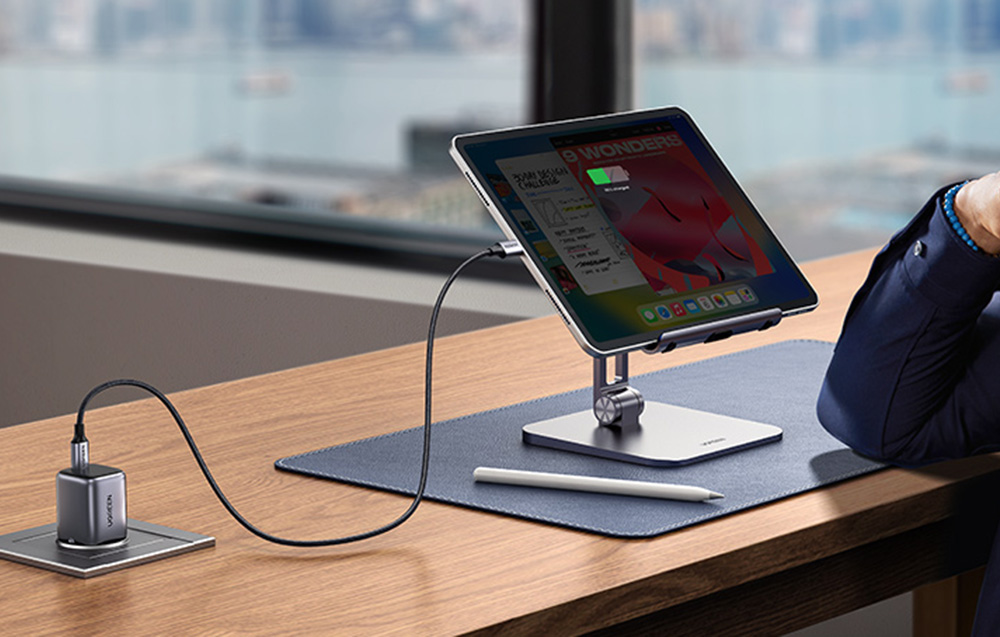 Modern solutions
The charger uses GaN technology, making it a successful combination of high performance and handy size. It has also been protected against overvoltage, short-circuit and overheating, among other things, and its housing is made of flame-retardant material. Moreover, the product is compatible with most smartphones and tablets from well-known brands. With its help you will also charge AirPods, Nintendo Switch console and more.
Always on hand
Find out that an efficient charger doesn't have to be too big. The CD319 is surprisingly lightweight and compact - you'll easily find a place for it in your purse or backpack. Take it with you to work, to the university, on the train or on vacation - you no longer have to give up the ability to quickly charge your devices when you are not at home!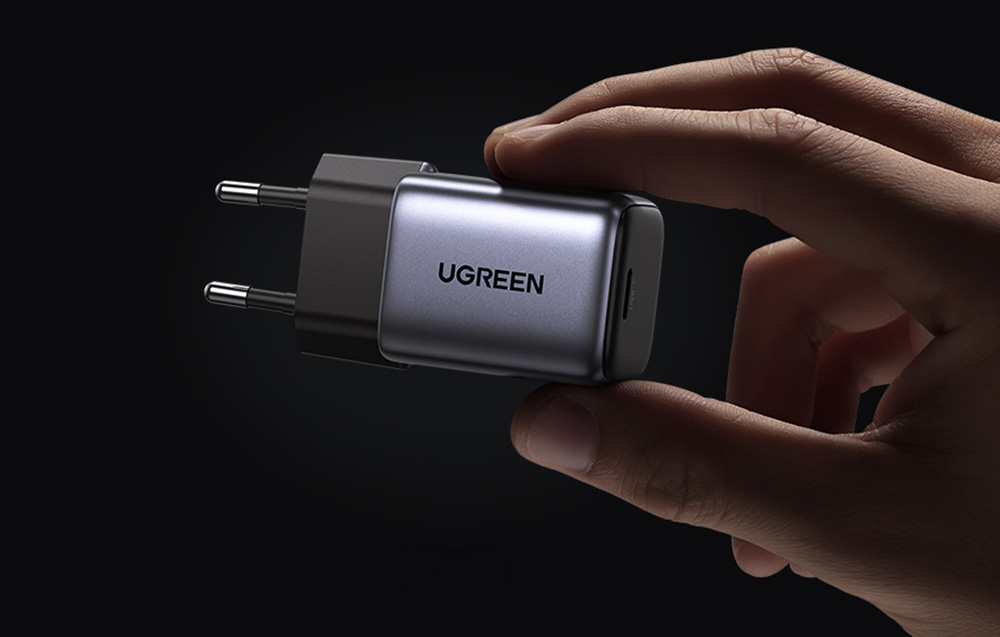 | | |
| --- | --- |
| Brand | UGREEN |
| Model | CD319 |
| Color | Gray |
| Available ports | 1x USB-C |
| Power | 30W max. |
| Dimensions | 32.6 x 32.6 x 58.5mm |