Hard Drive Enclosure UGREEN CM400 M.2 B-Key, NGFF, SATA (grey)
M.2 UGREEN CM400, B-key, NGFF, SATA (gray) disk enclosure
The Ugreen CM400 M.2 drive enclosure focuses on a combination of functionality and style. In addition, it provides speeds of up to 5 Gbps for M.2 B-key (Sata 3.0). It is much faster than USB 2.0. It can be used for portable file storage and thanks to its compact size, it can be easily carried around.
Speed ​​
The product allows 1GB file transfer in 1 second - using USB 3.1 Gen2 with a standard port. It is much faster than USB 2.0. The maximum speed at which the device transfers data is 5 Gbps for M.2 B-key (Sata 3.0).
Functionality and style
The glossy aluminium casing enhances the visual appeal. It also protects your drive, as it does not heat up during operation. Thanks to its small size, it is very easy to carry, and the built-in chipset ensures safe operation. Supports drives up to 2TB capacity.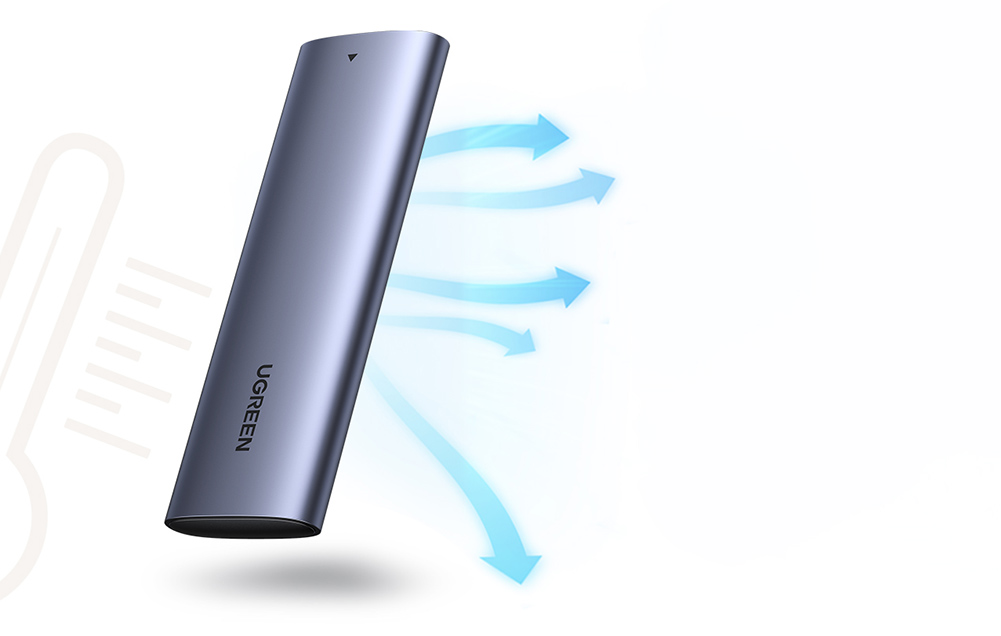 Compatibility
Supports SSD in four sizes: 2280, 2260, 2242, 2230. It is designed for M.2 NGFF SSD, supports NGFF B KEY NGFF/SATA AND M&B KEY NGFF/SATA. It does not support NVME M KEY NVME/PCIE and M&BKEY NVME/PCIE. No additional drivers required for Windows, Chrome OS, Linux and MacOS environments.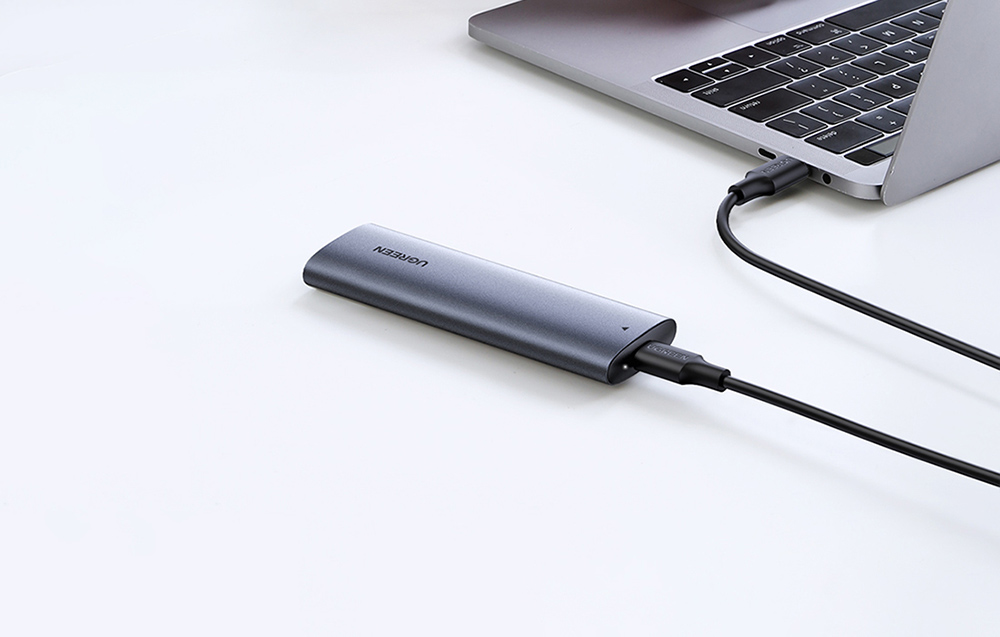 Multiple uses
In addition to the convenient access to connect the drive with your computer, the device provides a number of other functions. It guarantees quick backup of photos or videos when connected to the phone. When using the CM400 with the PS4, you can enjoy playing games that require a lot of disk space.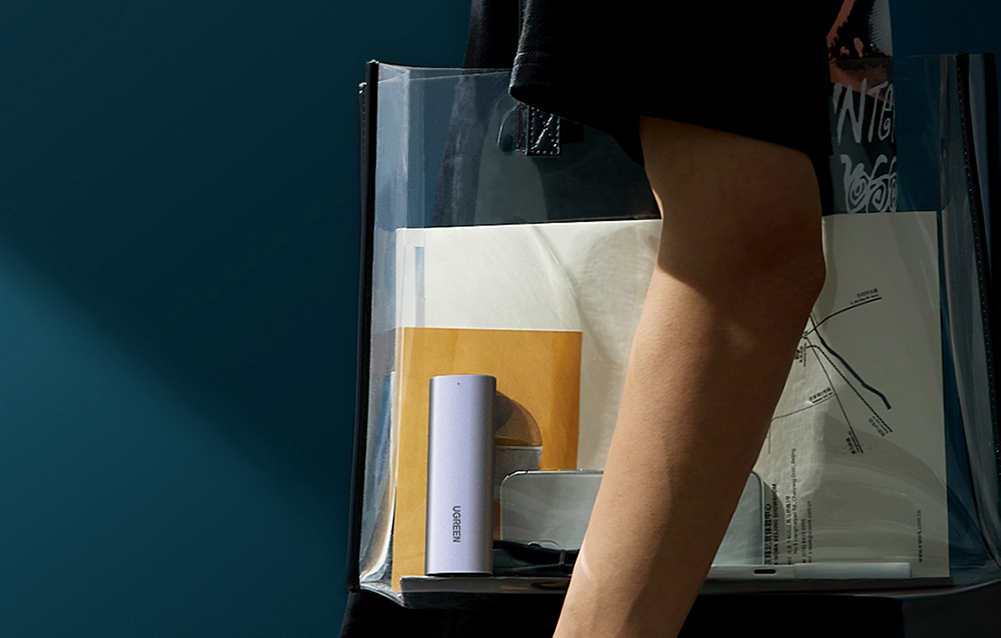 Brand
Ugreen
Model
CM400
Interface
USB C 3.1 Gen 2
Included cables
USB-A to USB-C
Transfer speed
Up to 5 Gbps
Maximum capacity
2TB
Compatibility

M.2 B-key

 

(Sata 3.0)