Power Charger UGREEN CD289, 2x USB-C, 1x USB-A, GaN, 140W, 2m Cable (Silver)
UGREEN 140W power charger with cable
Charge multiple devices quickly and safely at the same time! UGREEN mains charger has 3 built-in USB ports (2x USB-C, USB), so you can power up several devices at the same time. It supports multiple fast charging protocols, and its maximum power is up to 140 watts. The product works with phones, tablets, TWS handsets and laptops, among others, and uses GaN II technology. A USB-C/USB-C cable is also included.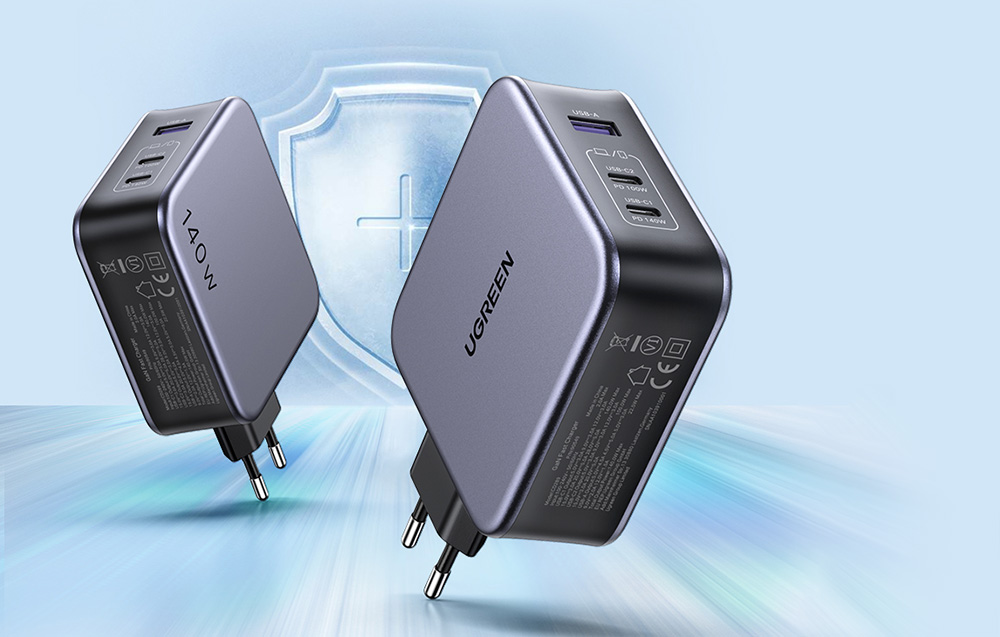 Instant device charging
The charger is equipped with 3 USB ports - 2x USB-C and USB-A, which allow charging at up to 140W! In addition, the charger supports PD 3.1 / 3.0, QC 4.0, PPS, SCP and AFC fast charging standards. Just 30 minutes is enough to charge an iPhone 13 to 60%, a Huawei P50 to 50% or a Macbook 16 to 56%.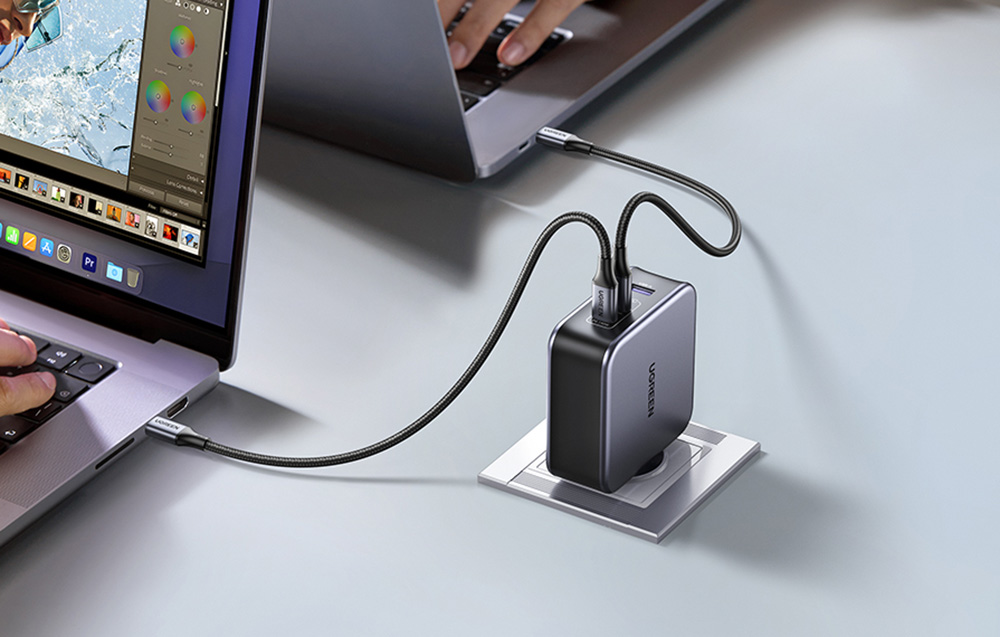 Charge as you like
Charge up to 3 devices at a time with no hassle. Depending on the number of connected devices, the product intelligently distributes charging power between them. The charger is compatible with most popular devices on the market. With its help you will charge, among others, Apple and Samsung smartphone, wireless headphones, iPad or even laptop (USB-C port).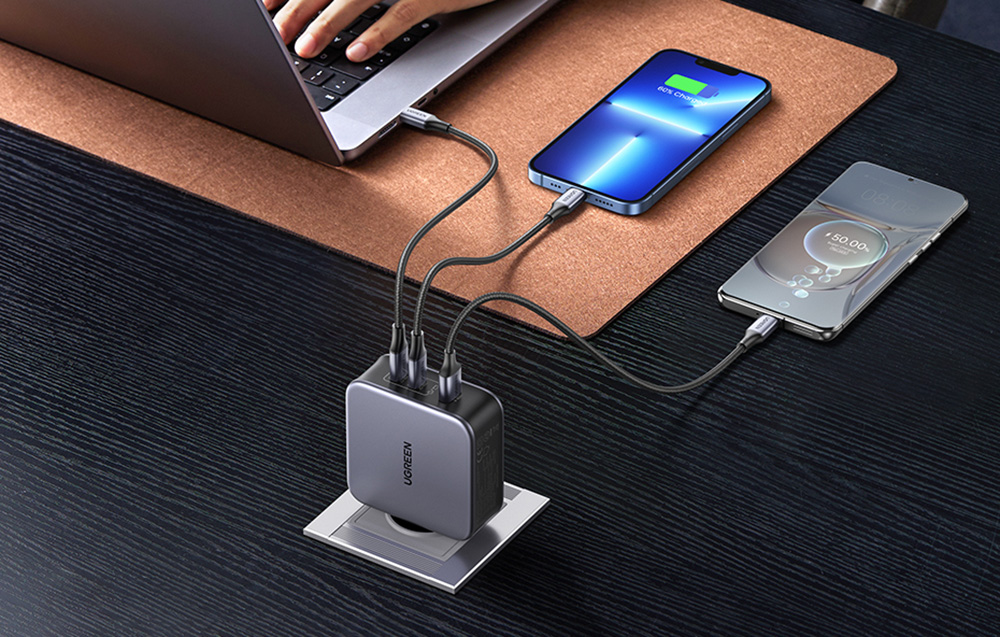 Innovative solution
The device is based on advanced GaN II technology. It ensures maximum power transfer efficiency, and is also responsible for optimal heat distribution. What's more, the size of the charger has been reduced by as much as 21.9% compared to a standard 140W charger.
Included
UGREEN mains charger
USB-C/USB-C cable 1.5m
Manufacturer
UGREEN
Model
CD289
Input
100-240 V, 50/60 Hz, 2A Max
Output

USB-C1: 5V / 3A, 9V / 3A, 12V / 3A, 15V / 3A, 20V / 5A, 28V / 5A, 140W Max PPS: 2.2-21V / 5A




USB-C2: 5V / 3A, 9V / 3A, 12V / 3A, 15V / 3A, 20V / 5A, 10W Max PPS: 3.3-21 V / 5A




USB-A: 4.5V / 5A, 5V / 4.5A, 5V / 3A, 9V / 2A, 12V / 1.5A, 22.5W Max

Maximum power
140W
Cable length
1.5 m
Maximum cable power
240W