Power Station UGREEN PowerRoam GS1200 15054 1024Wh, 1200W
UGREEN PowerRoam 15054 GS1200 1024Wh, 1200W Power Station
Be prepared for unforeseen circumstances and stock up on a reliable power source for your devices. The UGREEN PowerRoam power station will allow you to store electricity and use it whenever you need it. It boasts a capacity of 1024Wh, and thanks to PowerZip technology, you'll charge it to 80% in just about 50 minutes. You can also charge it using solar panels. The station provides up to 1,200W of power or up to 2,500W with U-Turbo technology - it can easily handle even demanding equipment.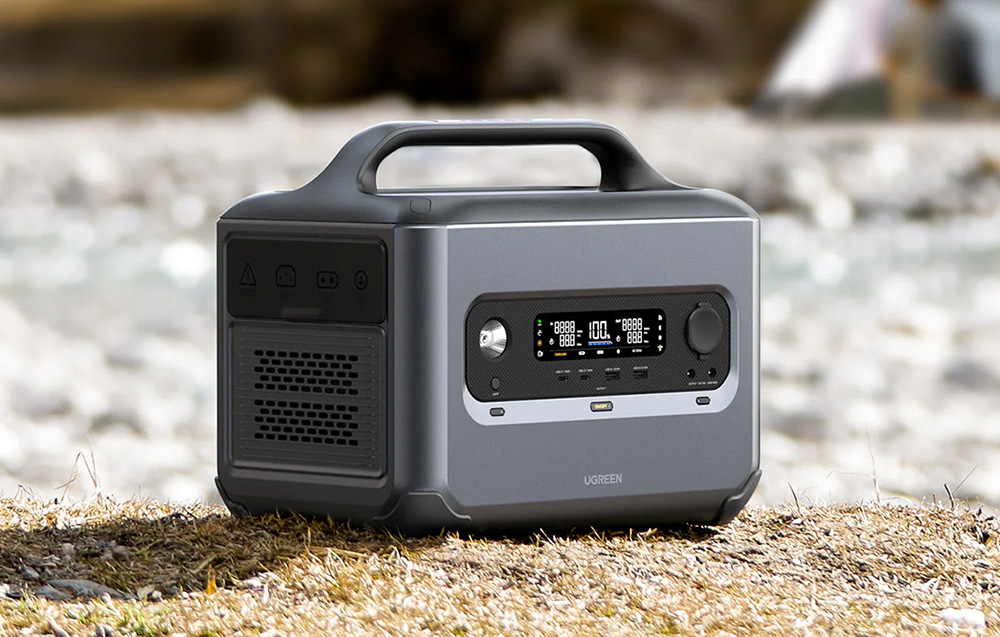 Multiple uses
Are you going on a tent trip? Or are you planning an RV trip? Take the UGREEN power station with you and enjoy convenient access to electricity! Thanks to it you can easily use a portable refrigerator, make yourself a cup of coffee, charge your phone or cook a hot meal. Trips to nature just became more pleasant! You will also find the station useful for emergency power - both at home and at work. If the power goes out, it will provide power to your computer, tools, lights or CPAP apparatus!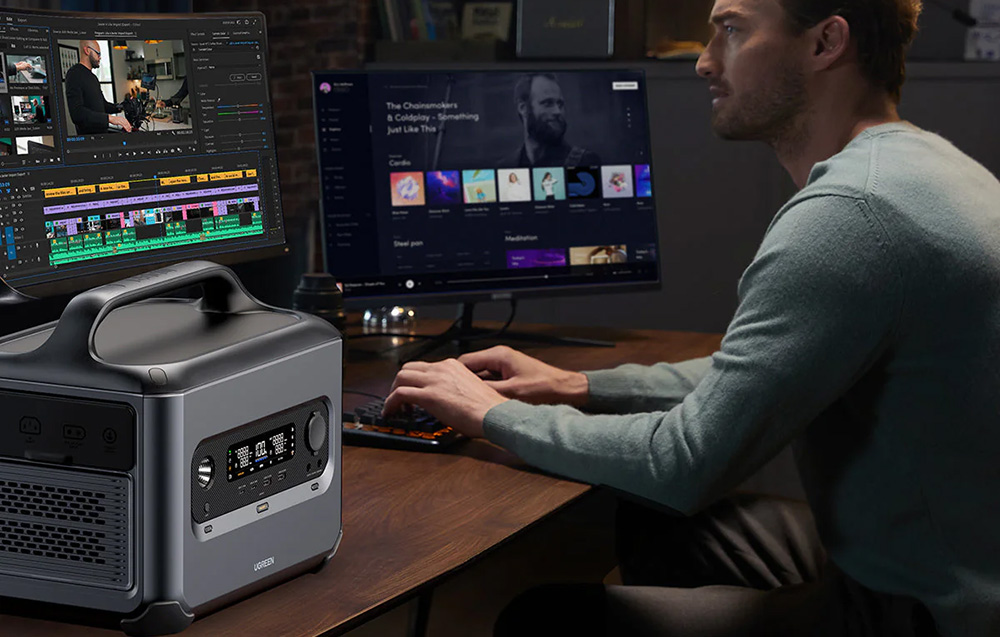 Different ways of charging
Has your station run out of power? No worries - you can recharge it in several ways! If you have the option, simply plug it into an outlet - this way you'll charge it to 80% in about 50 minutes, and to 100% in about 1.5 hours! Before you know it, the station will be ready for use again - you don't have to wait too long. You can also charge the device using the cigarette lighter socket in your car - an ideal solution for traveling. Prefer to bet on eco-friendly solutions? Charge the station using solar panels (sold separately) - it will only take about 3 hours.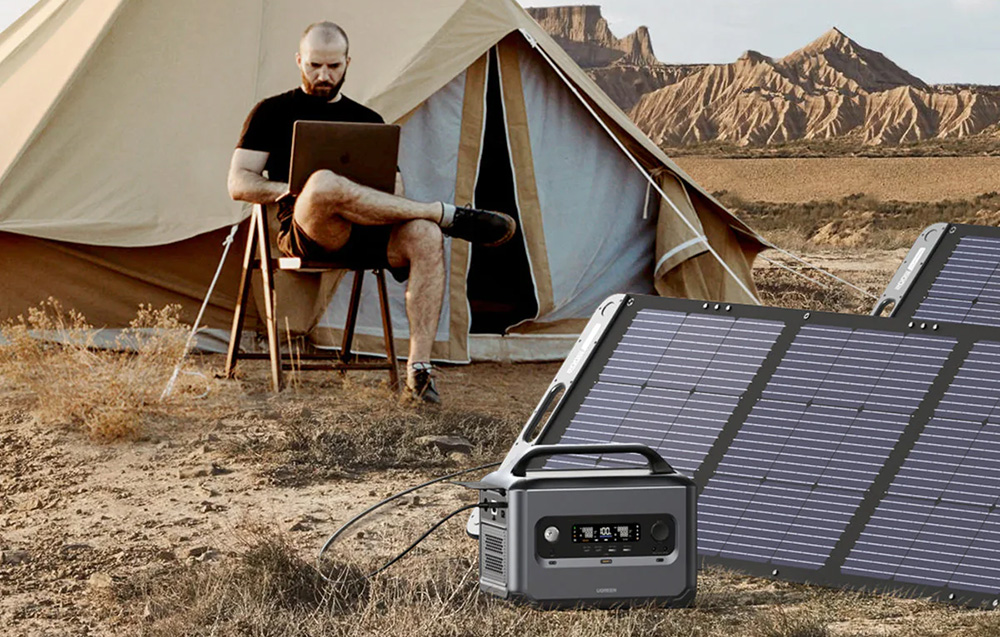 Power up most of your equipment
The PowerRoam stands out with a power output of 1200W, but you can boost its capabilities with special U-Turbo technology. Thanks to it, the station can easily cope with bigger challenges - it will even handle devices with up to 2,500W of power. This means you can freely use all sorts of appliances - from lamps and laptops, to refrigerators, to microwaves and electric kettles. Say goodbye to limitations!
Connect up to 9 devices simultaneously
The station puts as many as 9 outlets and ports at your disposal - 2 AC outlets (1200W total), 2 USB-C ports (100W each), 2 USB-A ports (22.5W each) and 3 DC / car outlets (120W total). So you can connect up to 9 devices to it at the same time! Now you can conveniently charge your smartphone, laptop and drone, while also powering a small lamp and refrigerator. The capacity of the station is as much as 1024 Wh - enough to supply power to your equipment for a long time!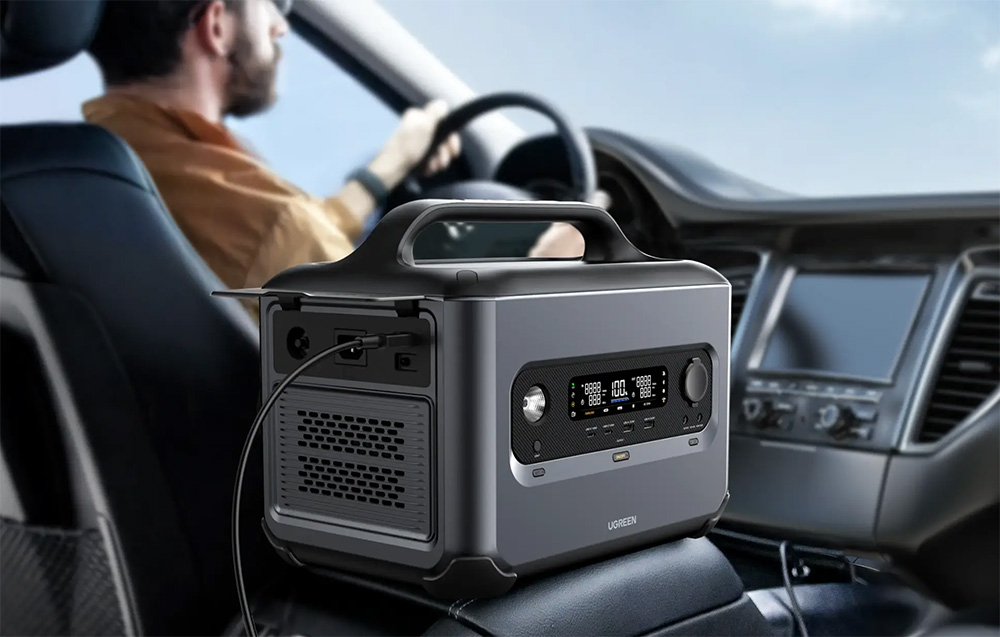 Safety first
The station provides not only impressive performance, but also safety of use. The built-in fan is responsible for efficient heat dissipation and protects it from overheating, and special buttons allow you to cut off the power supply at any time. The device is also distinguished by a robust, durable design - it is resistant to damage and was made of flame-retardant PC and ABS plastics. What's more, the station's battery has a long life (about 3,000 cycles to 80% capacity). All this means that the PowerRoam will serve you perfectly for a long time - don't worry that it will wear out quickly!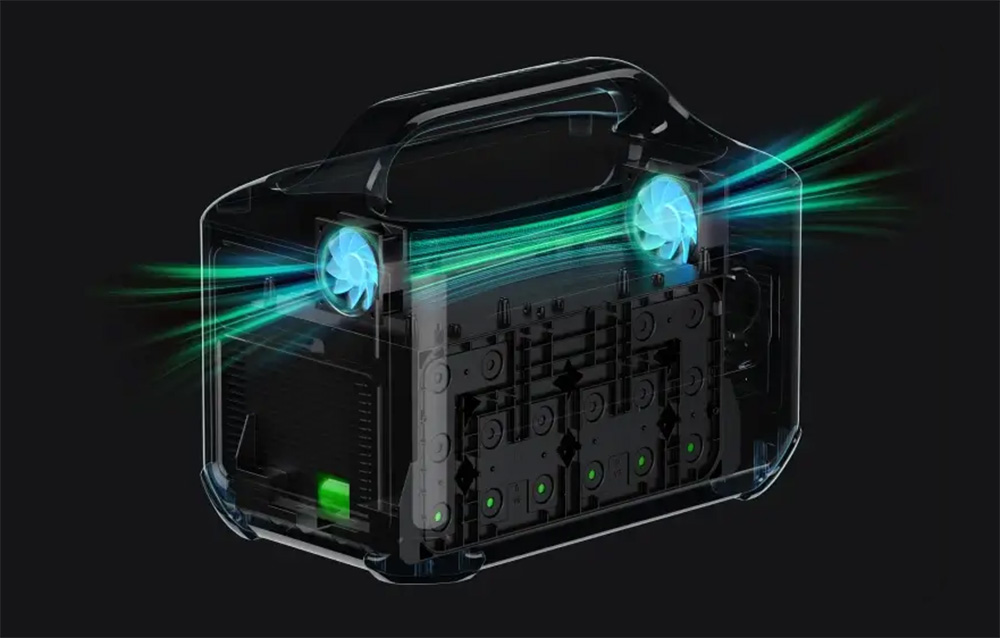 Even more possibilities
Have everything under control. Just install a dedicated PowerRoam app! With its help you can remotely monitor the operation of the station and adjust selected parameters. There is also a special Child Lock function, which will allow you to use the device in places where children are present without fear. However, this is not the end of the possibilities. The station offers a special 0% Emergency Mode - when you activate it, you'll still be able to charge your phone for 7 hours or have the backlight on. Such a solution will be great for emergency situations!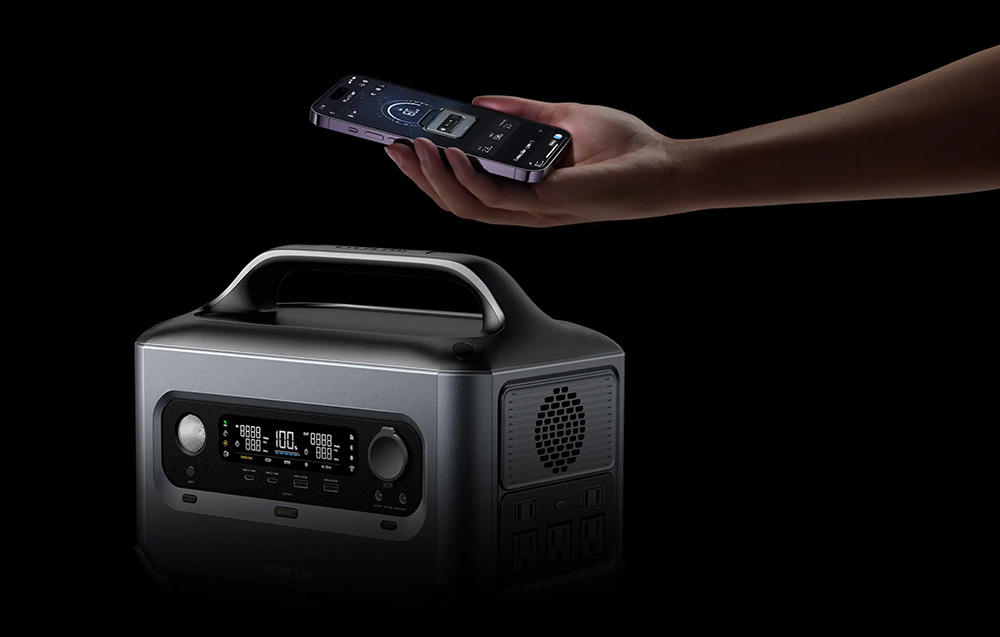 Portable design
What else makes the PowerRoam so well suited for various applications? The lightweight, portable design! The device weighs only about 12 kg - its portability will not cause you much trouble. Its dimensions, in turn, are 34 x 22 x 27 cm. So the station is small enough that you can easily fit it in your camper, in the trunk or in the back seats of your car. It also won't take up too much space in your home. See for yourself that powerful capabilities can go hand in hand with a compact design!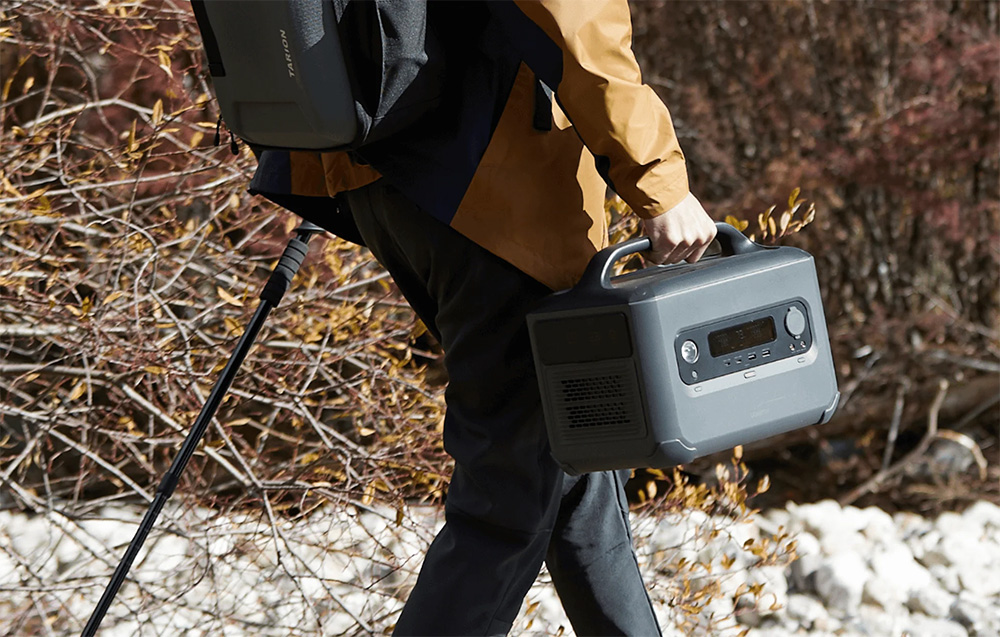 Brand
UGREEN
Name
PowerRoam 1200
Model
15054
Number of ports
9
Output
AC: 1200 W x2, peak 3000 W, support for devices up to 2200 W max;
USB-C: 100 Wx2;
USB-A: 22.5 W x2 (compatibility with fast charging standards);
Car charger x1;
DC5521 x2 12 V / 10 A 120 W;
Total: 1565 W max.;
Capacity
1024 Wh
Battery type
LiFePo4
Lifetime
Approx. 3000 cycles (up to 80% capacity)
UPS
Yes, switching within 10 ms
Connection
WiFi, Bluetooth
Display
4.7-inch, LCD
Application
PowerRoam
Weight
12 kg
Dimensions
34 x 22 x 27 cm