Printer Cable USB-C 2.0 to USB-B UGREEN US241, 1m (black)
UGREEN US241 USB-C 2.0 to USB-B cable for printer, 1m (black).
The UGREEN US241 cable is a practical accessory that will allow you to connect a printer, scanner or fax machine to your laptop. It allows lightning-fast file transfer at speeds of up to 480 Mbps. Durable, flexible materials were used in its construction, so you can be sure that it will serve you for a long time.
Impressive durability
The cable has been made of high-quality materials, which are characterized by above-average strength and flexibility. So you can freely bend it in different directions up to 180° - you don't have to worry about damage, which is confirmed by the conducted tests.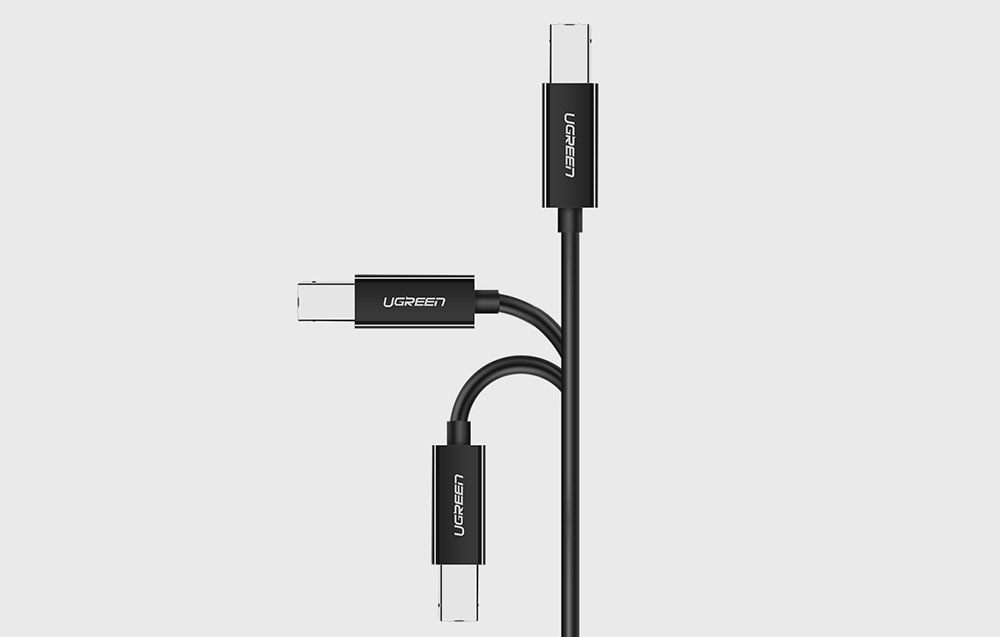 Fast data transfer
UGREEN will surprise you with its data transfer speed - it is up to 480 Mbps. This will allow you to transfer your files between your laptop and the selected device in no time. Printing, scanning, faxing - all this can take less time than ever before. Forget about unbearably long waits - the US241 will save you time thanks to its incredible data transfer speed.
Full compatibility
You don't need additional adapters anymore - the UGREEN is compatible with most devices you can use. The universal USB-C connector is a perfect fit for laptops, computers or Macbooks, among others. It is also compatible with Thunderbolt 3. In turn, the USB-B plug works perfectly with scanners, printers and fax machines. Connecting the devices of your choice to your computer can be really easy and convenient - try the US241 and see for yourself!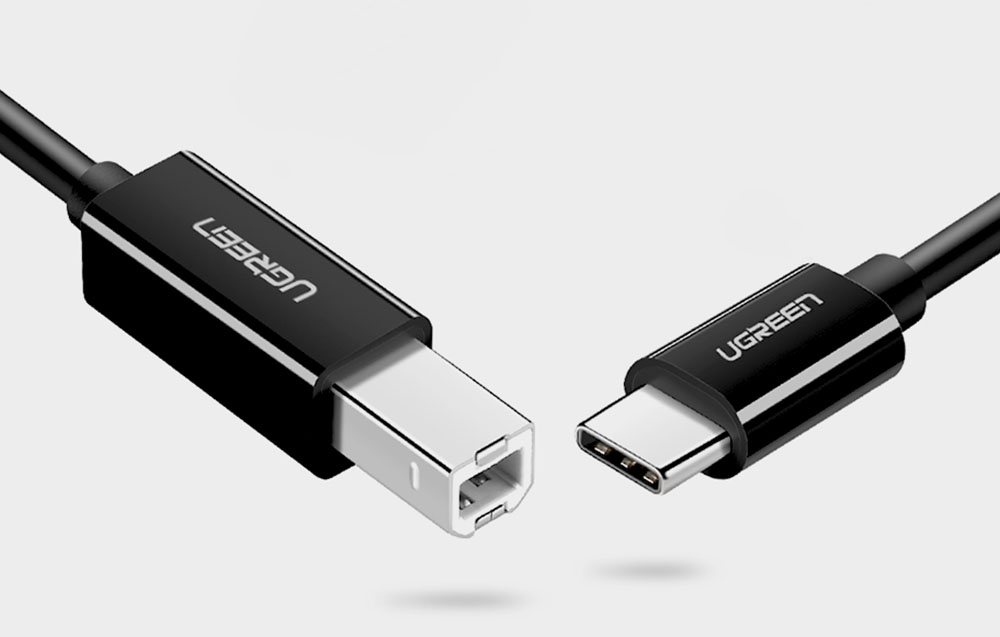 | | |
| --- | --- |
| Manufacturer | UGREEN |
| Model | US241 |
| Color | Black |
| Length | 1 m |
| Material | TPE |
| Transmission speed | 480 Mbps |