Selfie stick tripod with Bluetooth remote control UGREEN LP680 1.7m
Selfie stick tripod with Bluetooth remote control UGREEN LP680 1.7m
The UGREEN LP680 is a practical selfie stick with a tripod that you can use to prepare lots of great photos and videos. You can unfold it to a height of as much as 1.8m, and you can adjust the tilt mount on phone and rotate it 360°. So you can easily adjust the recording angle to your needs! The kit also includes a small Bluetooth remote control that will allow you to operate your smartphone camera remotely.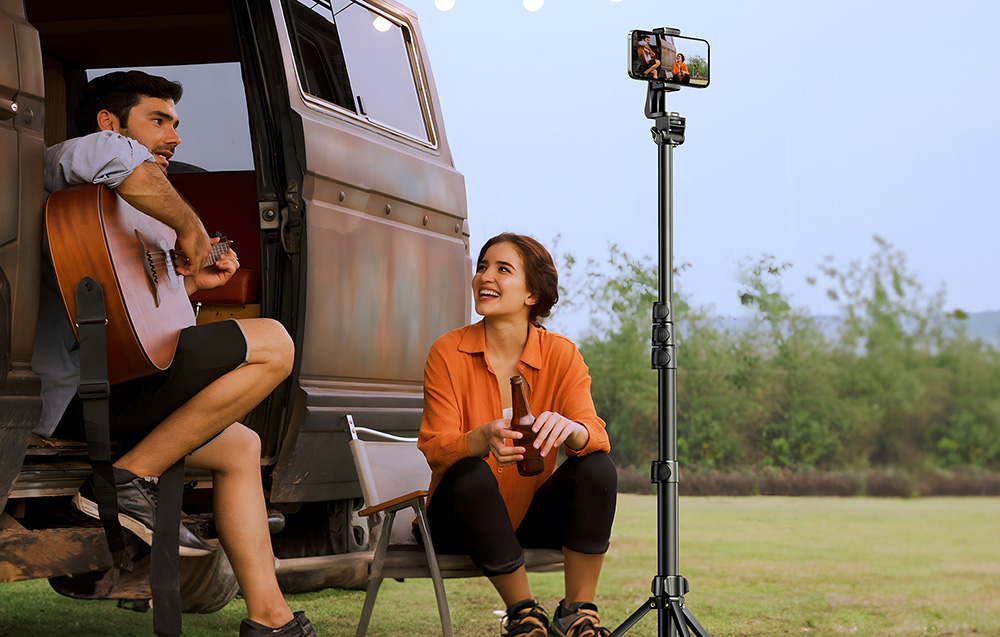 Selfie stick and tripod in one
Take perfect selfies and group photos, record tutorials, create travel vlogs and much more. The LP680 tripod will allow you to prepare plenty of stable shots, and when you need to, you can simply unscrew its top part and use it as a selfie stick. The possibilities are truly vast - you don't have to limit yourself!
Stable design
The tripod's legs are made of high-quality material and their length is about 26 cm. Moreover, the accessory is designed in such a way that it can provide maximum stability. Do not be afraid that it will tip over! There are also non-slip pads on the undersides of the legs, which prevent the tripod from sliding on the floor or countertop.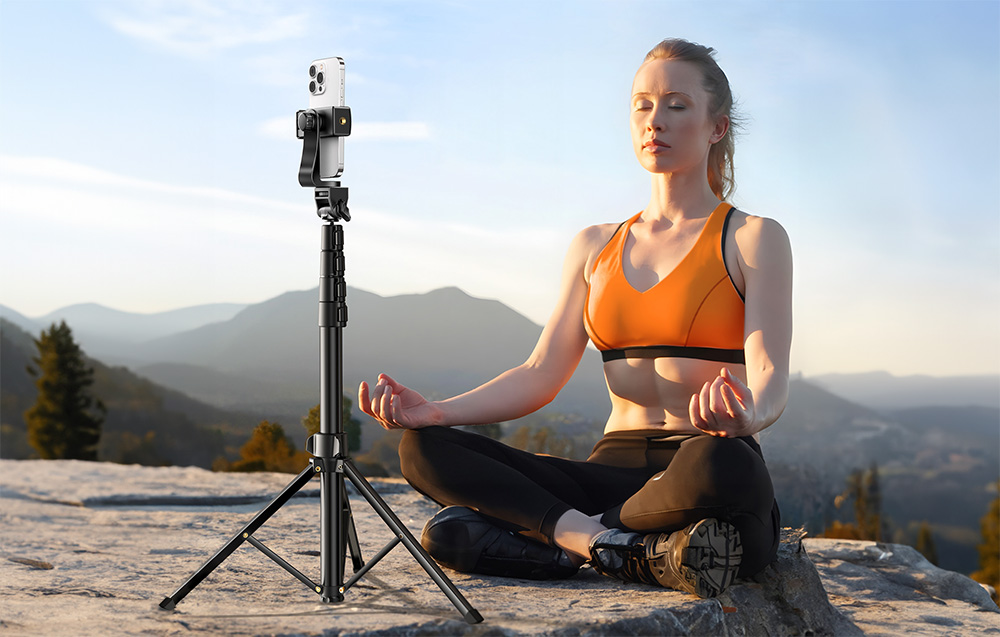 Position it the way you want
Adjust the accessory to your needs and take the perfect shot. The height of the tripod can be adjusted from 1-1.8 meters. It is also possible to adjust the angle of mount on phone within 190°. You can also rotate the smartphone mounted on the selfie stick in a range of 360° - you can easily position it both horizontally and vertically. Now you can easily get a unique perspective!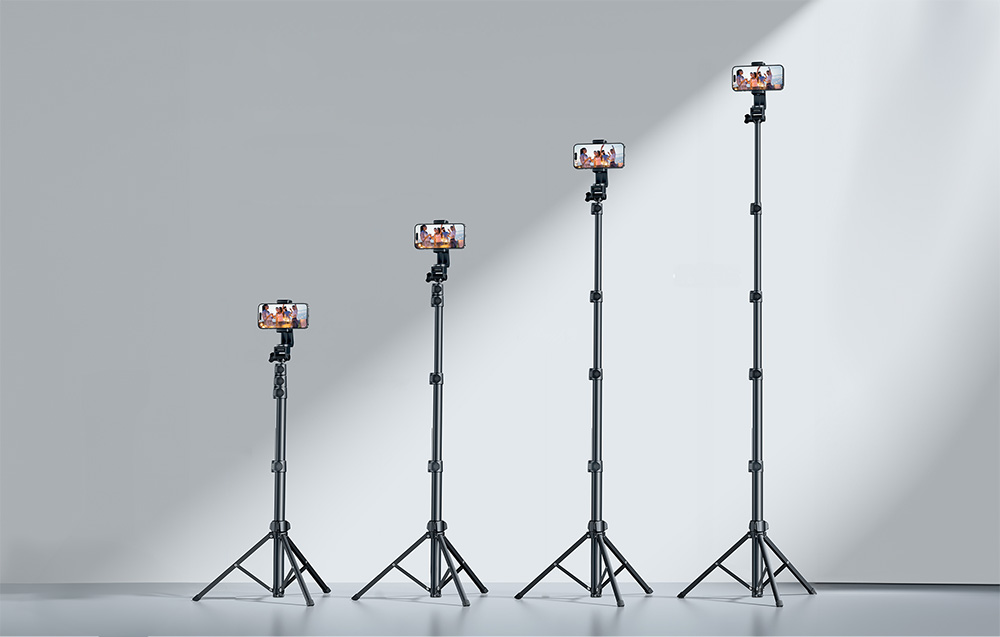 Bluetooth remote control included
In the kit you will also find a small remote control, with which you can remotely control the camera mounted on the tripod with your smartphone. This will allow you to effortlessly prepare exactly the shot you want! Outdoor sessions or group photos - with the LP680 all this becomes much easier. What's more, the remote supports Bluetooth 5.0 technology, which ensures a fast, stable wireless connection.
Included
Selfie stick tripod
Bluetooth remote control
| | |
| --- | --- |
| Manufacturer | UGREEN |
| Model | LP680 |
| Height | 1-1,8 m |
| Bluetooth | 5.0 |