UGREEN 2.4 GHz wireless mouse (black) MU006 90545B
UGREEN 2.4 GHz wireless mouse (black)
Stock up on a versatile computer mouse that works in almost any situation. The UGREEN MU006 connects to devices wirelessly - in the 2.4G band. It also allows you to adjust the resolution in the range of 800-4000 DPI and provides unparalleled comfort. The mouse is also equipped with 6 silent buttons.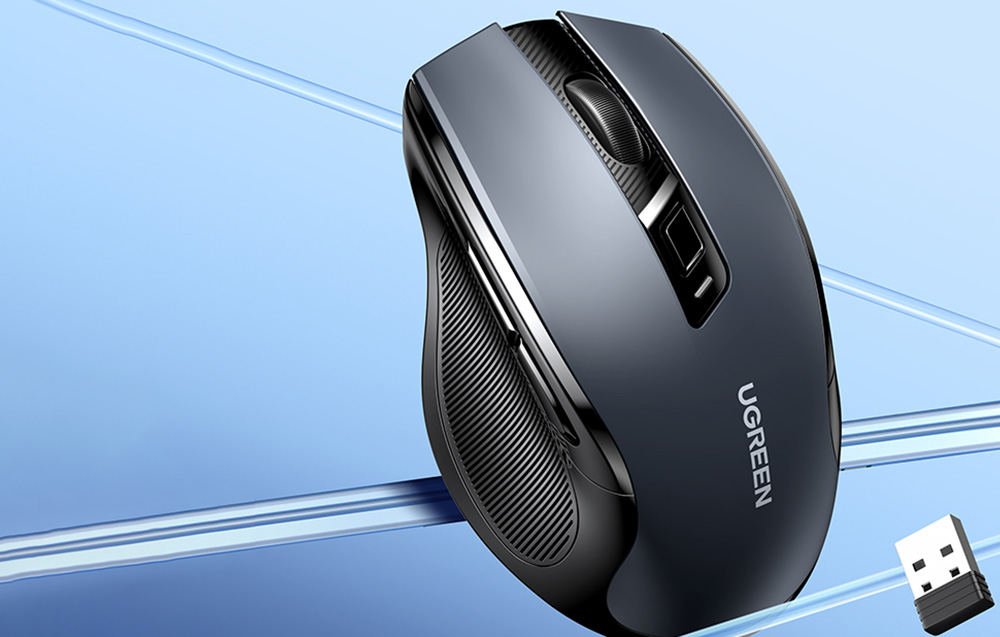 Reliable wireless connection
The MU006 mouse supports a wireless connection in the 2.4G band. Free yourself from cables and enjoy freedom! The product is compatible with most laptops, tablets and even smartphones from well-known brands. It works seamlessly with Windows, macOS, Linux and Chrome OS. The wireless connection range is up to 15 meters.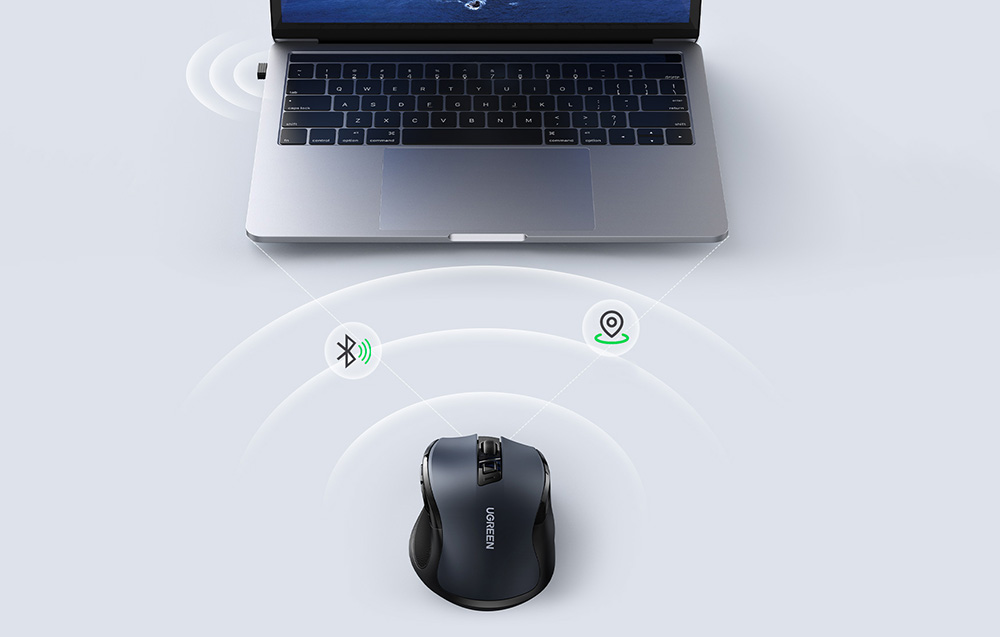 Adjustable DPI
Customize the mouse's performance to suit your needs. The MU006 allows you to adjust the resolution in the range of 800 / 1200 / 1600 / 2400 / 4000 DPI. This makes it perfect for many applications - for example, when editing photos or even playing games. What's more, the device provides smooth operation on various types of surfaces such as wood, fabric or paper. You don't need special mouse pads!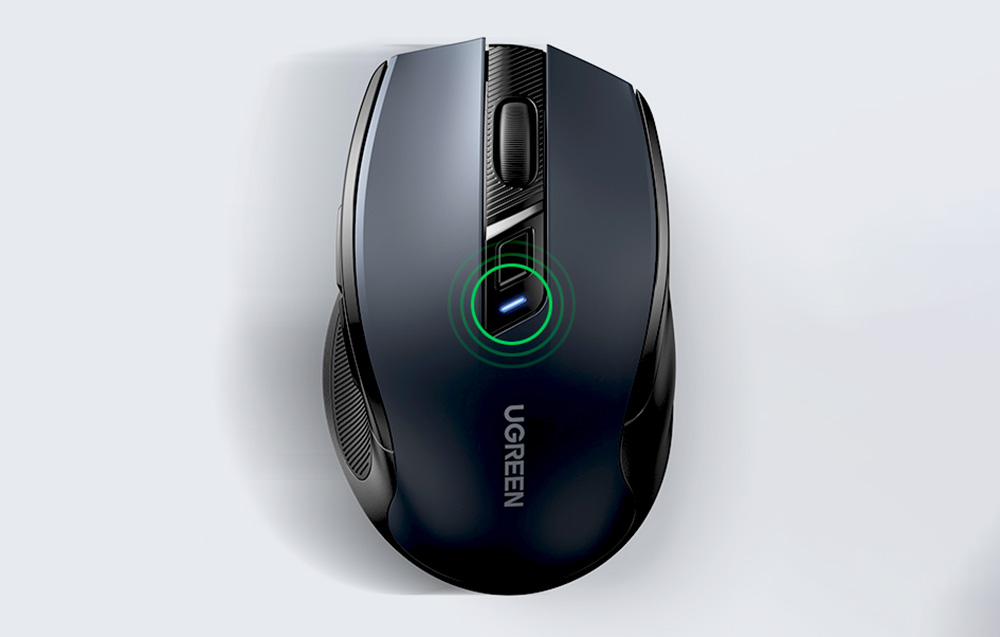 Ergonomic design
Do you spend a lot of time at the computer? Take care of your comfort! The mouse is distinguished by its ergonomic shape and fits perfectly in your hand, making it exceptionally comfortable to use. It is also equipped with 6 quiet buttons, so you can freely use it at night or in places such as the library. Don't worry that someone will be disturbed by the clicking sounds! The mouse also features an elegant design.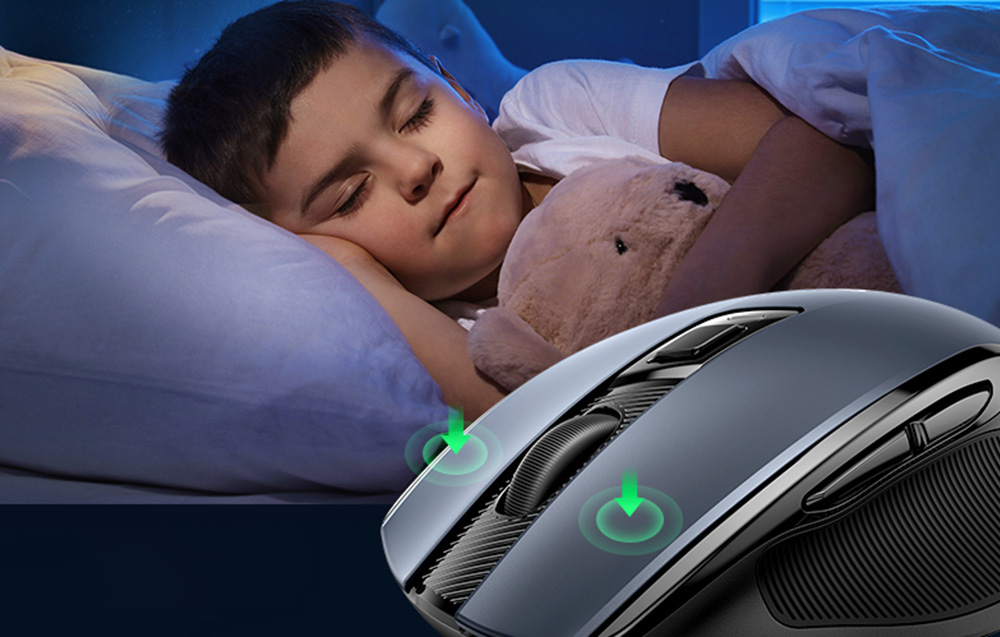 Long working time
To power the mouse there isaRCzy one battery AA (not included), which you can easily buy in many shopach. However, do not be afraid of the need to replace it quickly! The device is distinguished by a surprisingly long working time. It can serve you for up to 18 months before you need to buy newj batteries. To save energy, the mouse automatically goes into sleep mode after some time of inactivity.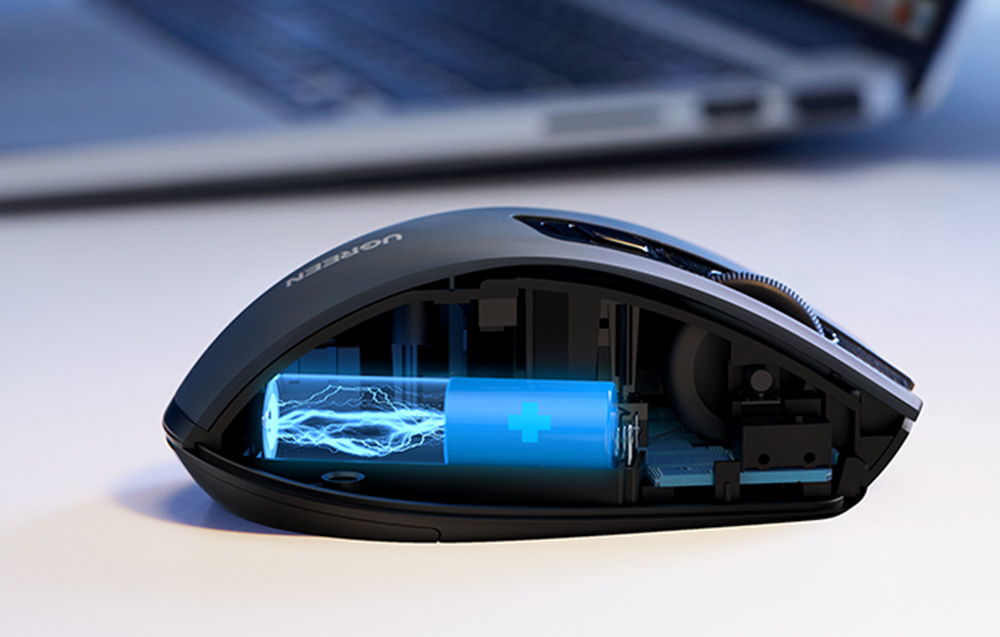 Included
| | |
| --- | --- |
| Manufacturer | UGREEN |
| Model | MU006 |
| Connectivity | 2.4G |
| Range | Up to 15 m |
| Number of buttons | 6 |
| Resolution | 800 / 1200 / 1600 / 2400 / 4000 DPI |
| Power supply | 1x battery AA (not included) |
| Compatibility | Windows, macOS, Linux, Chrome OS |
| Dimensions | 71 x 40 x 120 mm |