UGREEN 5-in-1 USB-A to 3x USB 3.0 + RJ45 + USB-C adapter (silver)
5-in-1 adapter UGREEN CM475
Does your computer not have enough ports? Do you want to increase its capabilities? The 5-in-1 adapter by UGREEN will help you do that! The device is equipped with 3 USB 3.0 ports, an Ethernet port and a USB-C port for connecting a power adapter. Enjoy fast file transfers of up to 5 Gbps and use the Internet conveniently. The product is extremely lightweight and compact, and stands out for its wide compatibility.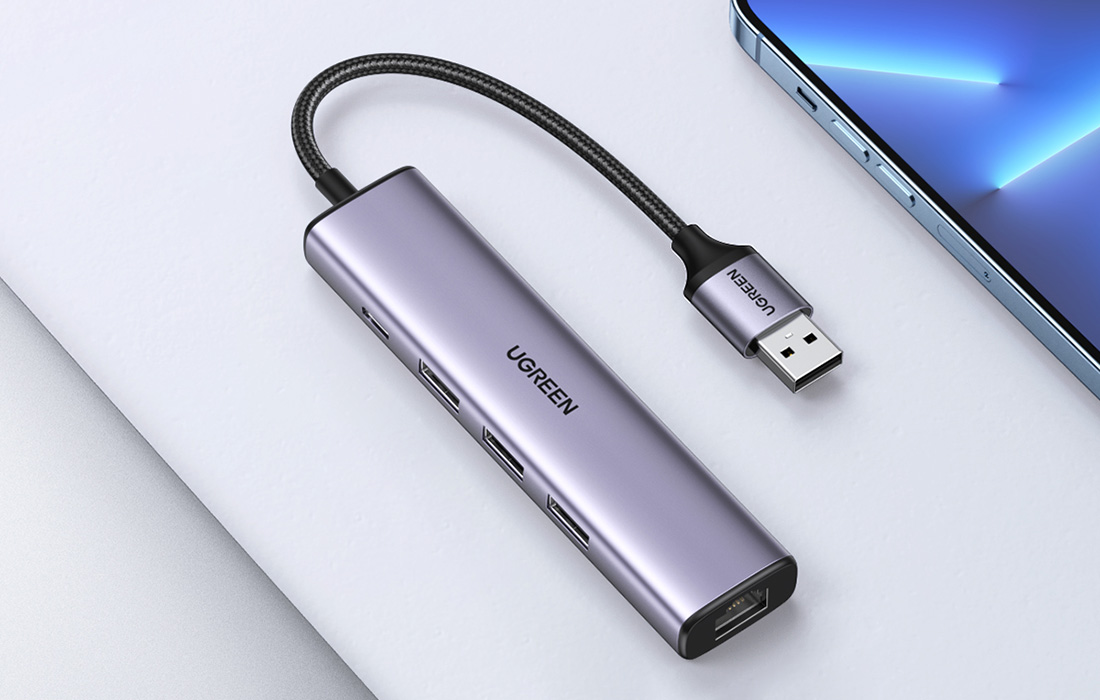 High-speed Internet for you
Do you often use the Internet at work? Or do you like to watch movies online or play online games? The adapter by UGREEN will certainly come in handy for you! The built-in Ethernet port allows you to transfer data at speeds up to 1000 Mbps. Now you can watch another episode of a TV series without any problems!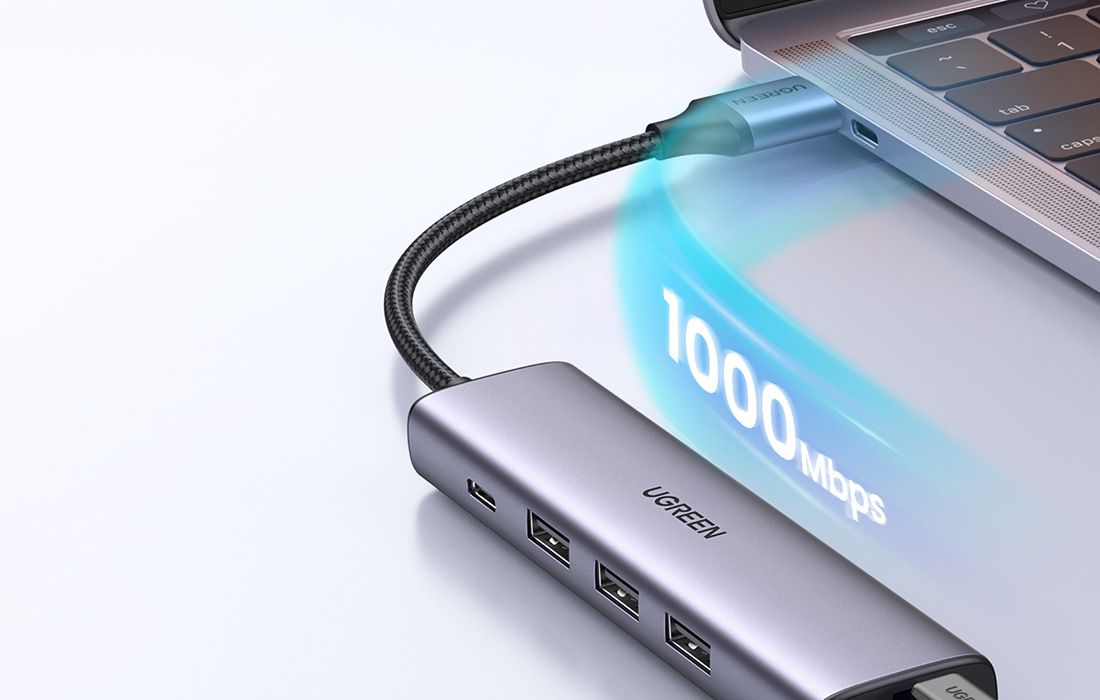 Transfer files in the blink of an eye
Say goodbye to having to wait protractedly until all the files you need are transferred between devices. The adapter offers 3 USB 3.0 ports, which allow you to transfer data at speeds of up to 5 Gbps. That's up to 10x faster than USB 2.0! Simply plug in your memory card reader or USB drive to copy your photos, videos or documents of choice in a matter of moments.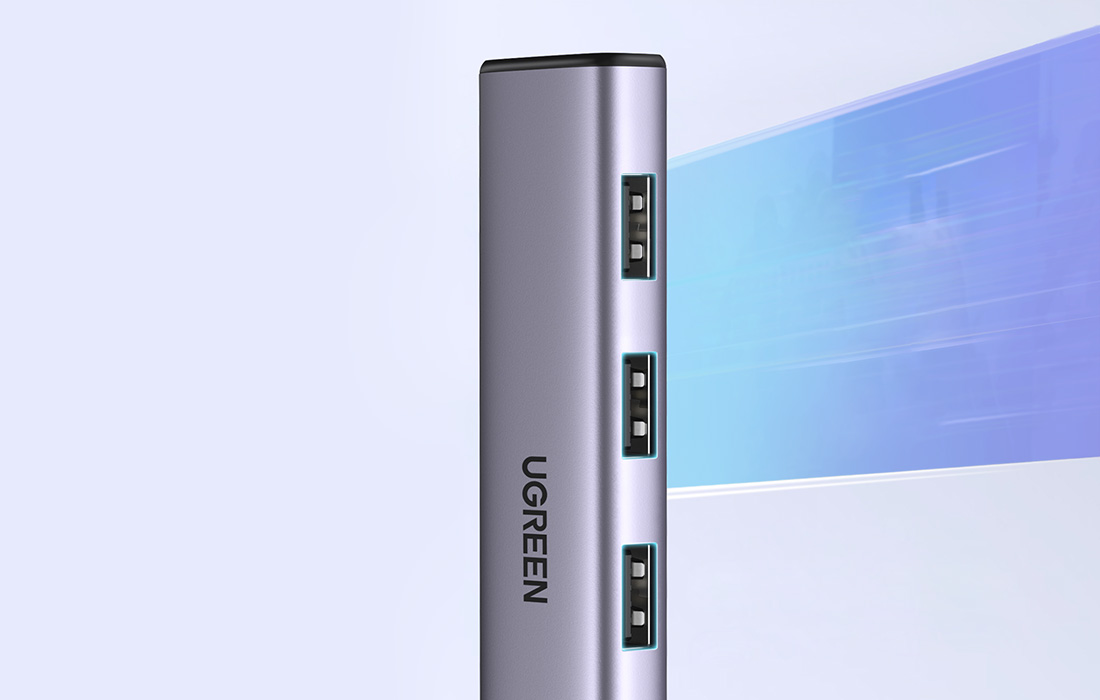 Wide compatibility
Compatibility problems will become only an unpleasant memory. The UGREEN CM475 adapter works seamlessly with most popular operating systems such as Windows 11 / 10 / 8.1 / 8, Mac OS, iOS and Linux. You can also connect devices to it, such as a USB drive, keyboard, mouse, printer and even a small desktop fan, for example.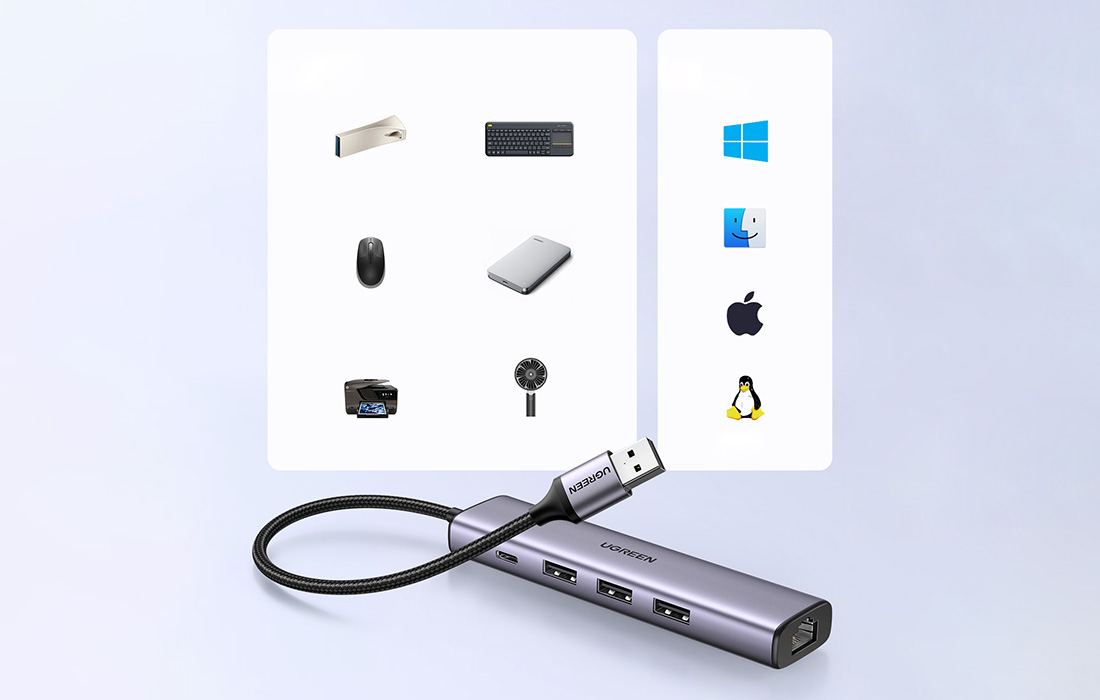 Tailored to your needs
2 built-in high-performance chips are responsible for the adapter's wide compatibility and stable operation. The product is also extremely lightweight and portable - you can carry it with you at all times. Its compact size makes it easy to find a place for it in your purse or backpack and take it with you to work, university or on vacation.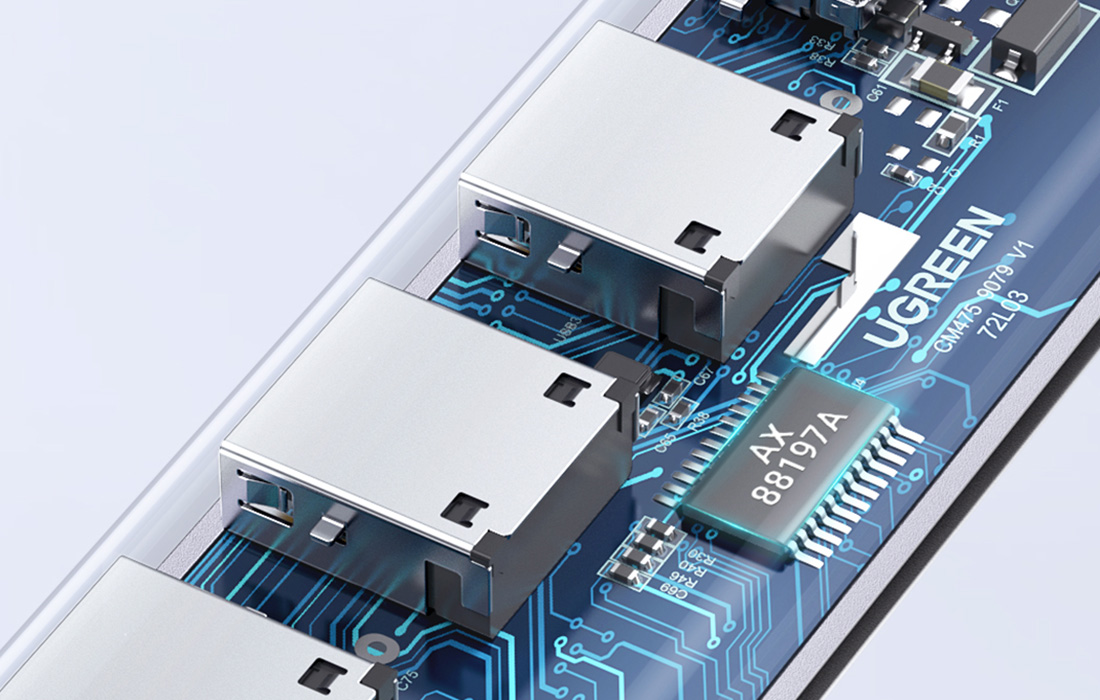 | | |
| --- | --- |
| Manufacturer | UGREEN |
| Model | CM475 |
| Input | USB 3.0 |
| Output | 3x USB 3.0, 1x RJ45 |
| USB standard | 3.0 |
| File transfer speed | Up to 5 Gbps |
| Data transfer (Ethernet port) | Up to 10 / 100 / 1000 Mbps |
| Power port | USB-C female, DC 5 V 2 A |
| Compatibility | Windows 11 / 10 / 8.1 / 8, Mac OS, iOS, Linux |
| Dimensions | 12 x 2.8 cm |