UGREEN CM475 Adapter USB-C Hub to 3x USB 3.0, RJ45, USB-C PD (gray)
UGREEN CM475 Adapter USB-C to 3x USB 3.0, RJ45, USB-C PD (gray)
Enhance the capabilities of your laptop. The Ugreen adapter has 3 USB ports and an RJ45 port, so you can transfer files at 5 Gbps or enjoy a high-speed Internet connection - 1000 Mbps.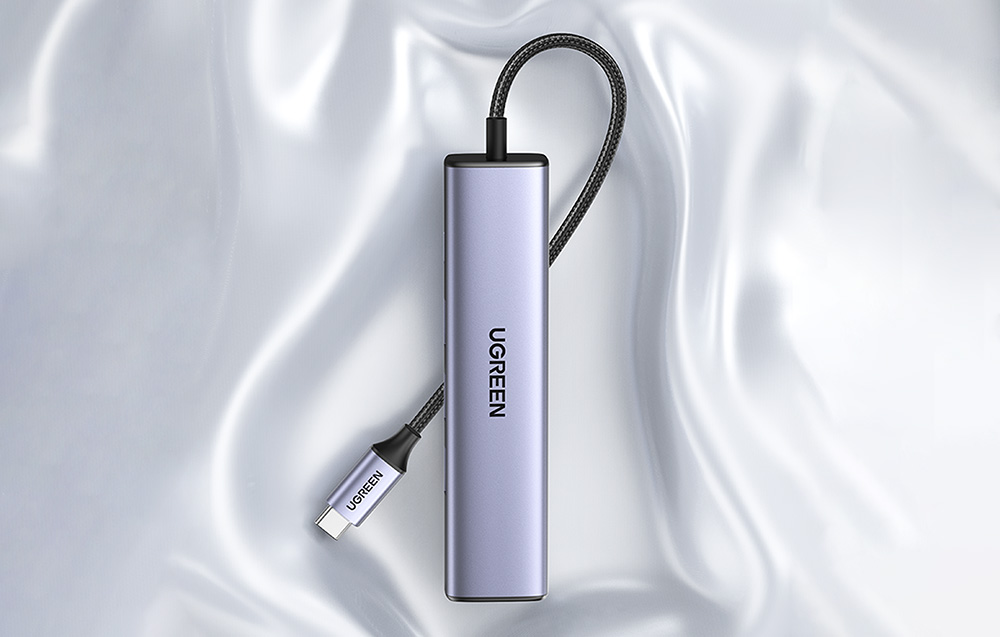 Fast data transfer, stable connection
You no longer have to wait indefinitely for your files to be transferred. The CM475 has 3 USB 3.0 ports for a data transfer speed of 5 Gbps. On the other hand, the RJ45 port will come in handy in case of a broken or missing LAN interface or a weak Wi-Fi signal. With it you can enjoy a fast and stable Internet connection (1000 Mbps).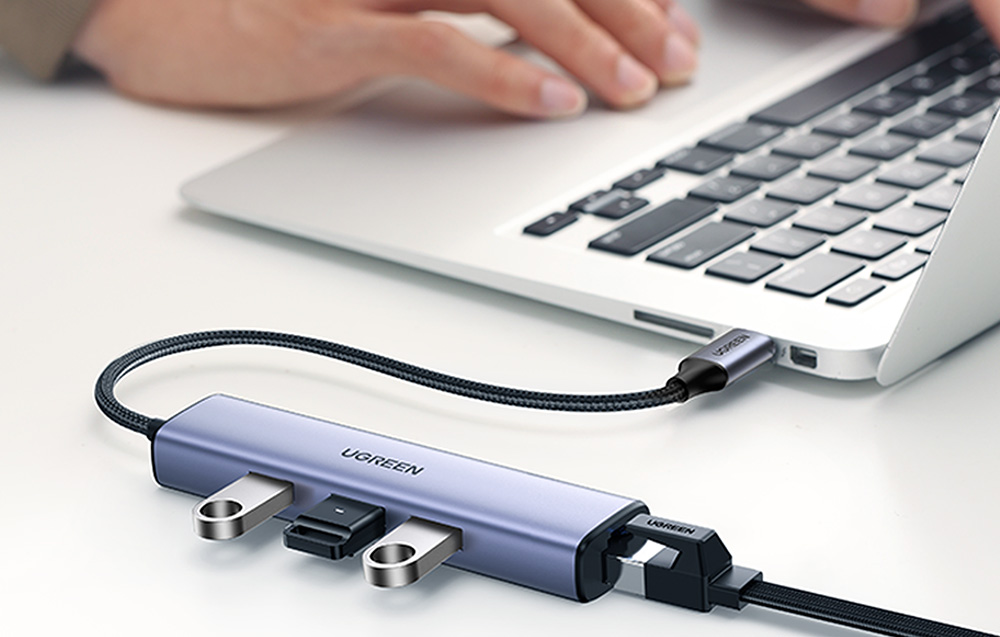 More possibilities
You can successfully connect the hub to a smartphone and watch a movie, or to a tablet, for convenient work. The adapter will also be perfect for Nintendo Switch, taking gameplay to the next level. In addition, you can connect to it an HDD with a capacity of max. 16 TB.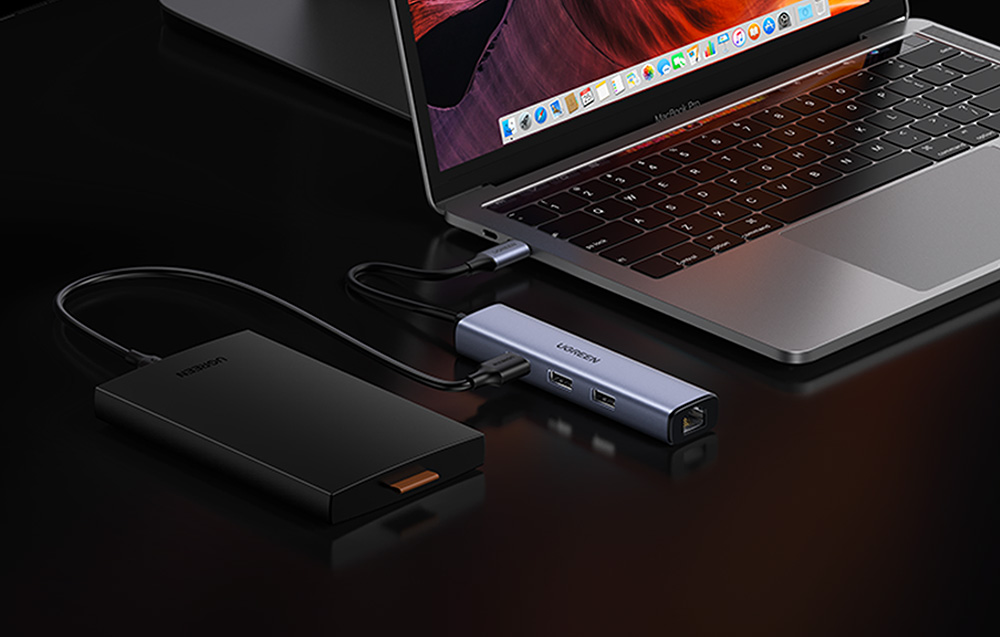 Wide compatibility
Another advantage of the Ugreen adapter is its wide compatibility. You can successfully connect the hub to a laptop, PC, smartphone, tablet or Nintendo Switch. It works with Android, Windows, Mac OS, iOS, and Linux operating systems. In addition, plug&play makes it easy to use - you don't need to install additional software, just connect CM475 to the device.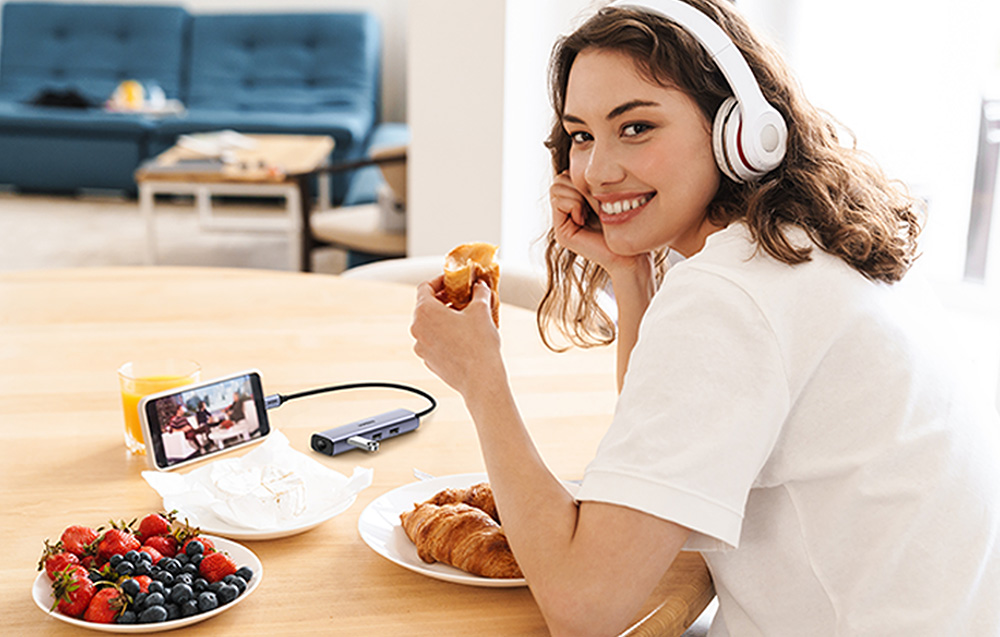 Thoughtful design
The adapter has been designed to make its use safe. It has protection against short-circuiting or overcurrent. The aluminum alloy finish is responsible for durability and resistance to scratches or corrosion. On the other hand, the cable has passed tests for durability and is protected against damage, for example, cracking. In addition, the CM475 is lightweight and compact, so you can carry it with you at all times.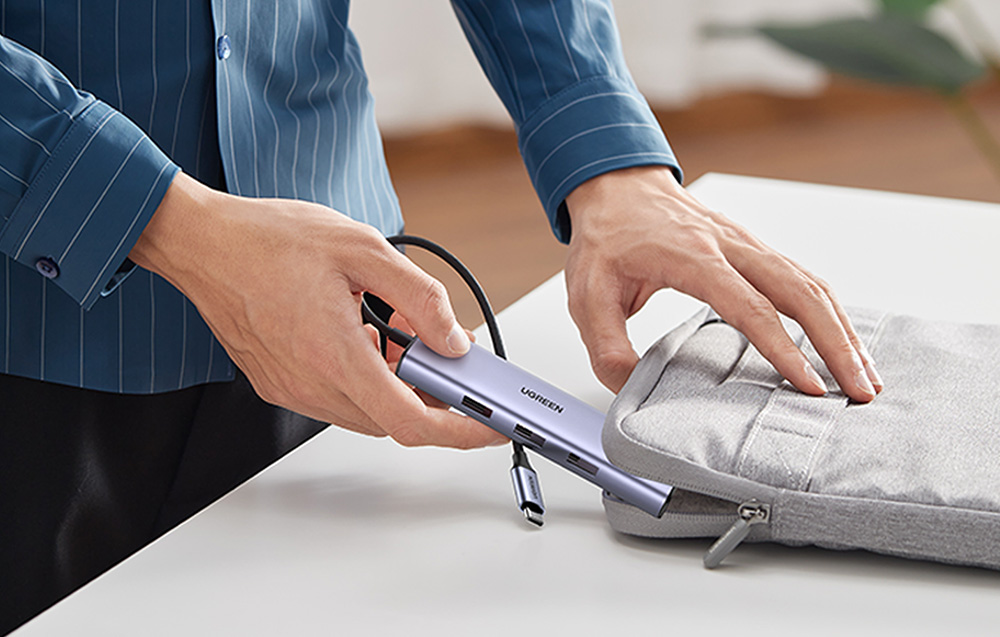 | | |
| --- | --- |
| Manufacturer | Ugreen |
| Model | CM475 |
| Data transfer speed | USB 3.0: 5 Gbps (backward compatibility with USB 2.0); RJ45: 1000 Mbps |
| Supported systems | Android, Windows, Linux, Mac OS, iOS |
| Material | Aluminum alloy |
| Color | gray |
| Cable length | 20 cm |
| Dimensions | 120 x 28 x 16 mm |