UGREEN CM615 USB-C HUB Adapter to 2x USB-A, 1x USB-C 3.1, 2x HDMI, 2x DP, SD/TF, RJ45
UGREEN CM615 USB-C HUB Adapter to 2x USB-A, 1x USB-C 3.1, 2x HDMI, 2x DP, SD/TF, RJ45
The Ugreen CM615 Hub is an unparalleled tool that will enhance the productivity of any workstation. With available ports such as 2x USB-A, 1x USB-C 3.1, 2x HDMI, 2x DP, and SD/TF card slots, you can connect all your necessary devices while keeping your desk tidy. With an RJ45 port, you'll gain a reliable network connection. No matter what operating system you're working with, the CM615 is compatible with Windows, macOS, iOS, Linux and Android, making it a truly universal hub.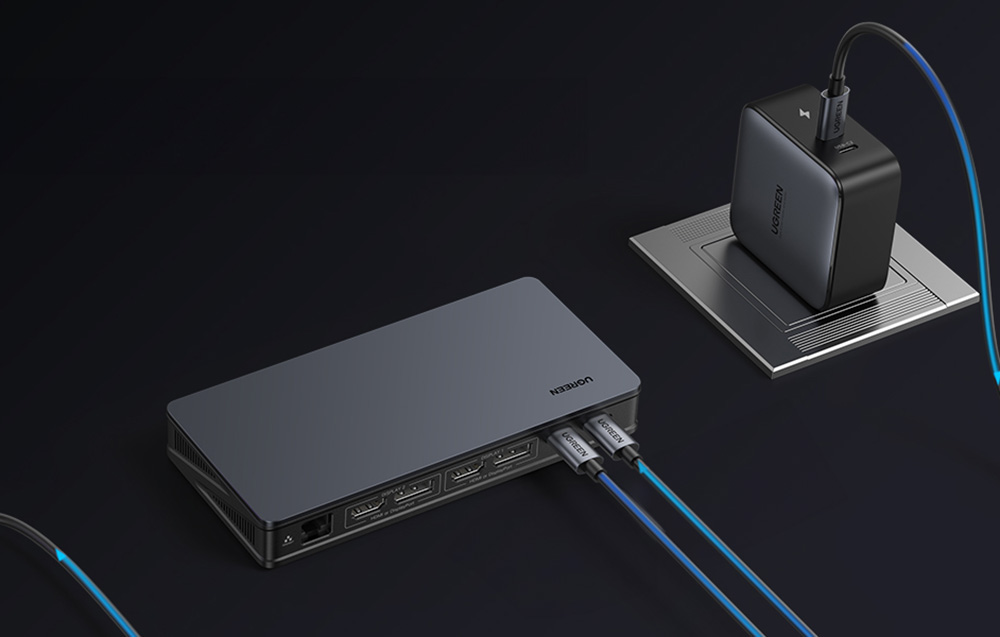 Fast as lightning
With the Ugreen CM615, you get the fast and stable connectivity you dream of. With a dizzying 10 Gbps transmission speed, the hub enables lightning-fast data transfer between devices, so you'll forget what waiting is! The Ethernet port provides network speeds of up to 1,000 Mbps for a smooth and uninterrupted internet connection, while the 100W PD port allows you to charge your devices quickly and efficiently. Your time is precious!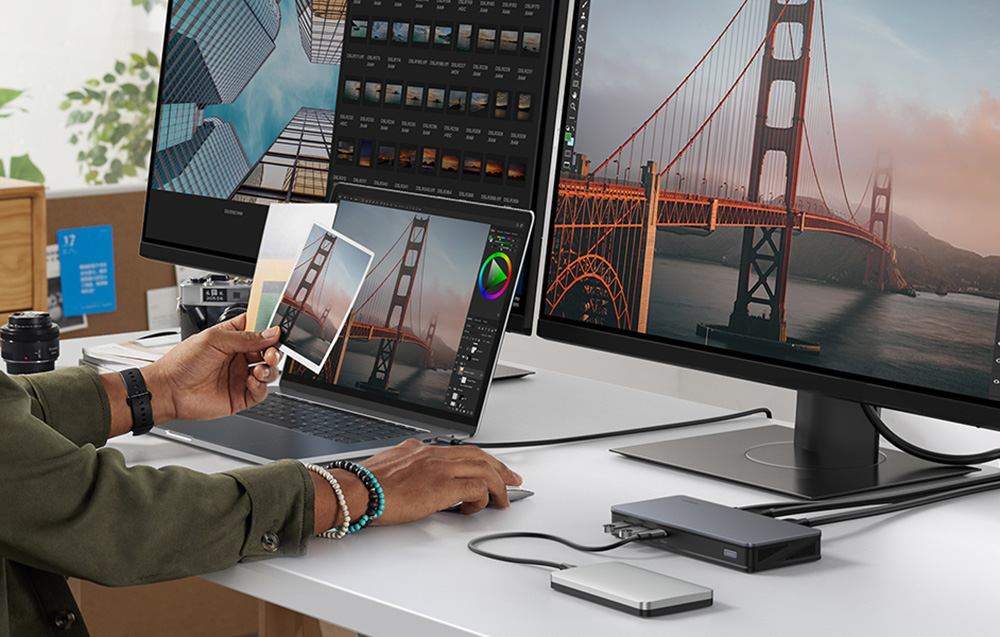 Superb image quality
With two HDMI ports supporting 4K@60Hz, the Ugreen CM615 allows you to transmit video in the highest quality. Whether you're planning a presentation or want to enjoy a movie on the big displayie, the CM615 getsaRCzy you a pristine picture without lag.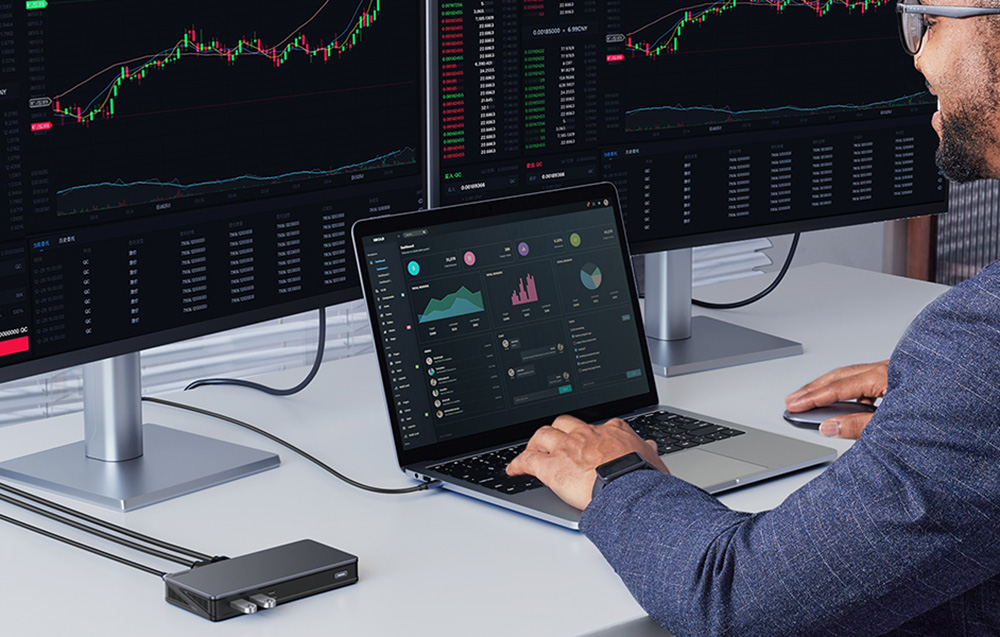 Durability and portability
The Ugreen CM615 Hub is distinguished by its sturdy, yet compact design. Made of durable aluminum alloy, it can withstand daily use. The cable's length of 20 cm providesaRChare room for maneuvering, and its compact size allows you to easily carry the hub wherever you need it.
Intuitiveness and simplicity
The Ugreen CM615 is a plug-and-play device, which means you don't needmaga any additional installation. JustaRCzy plug it into your computer or smartphone, and you'll instantly have access to all the ports you need. With the CM615, boosting productivity becomes easier than ever before.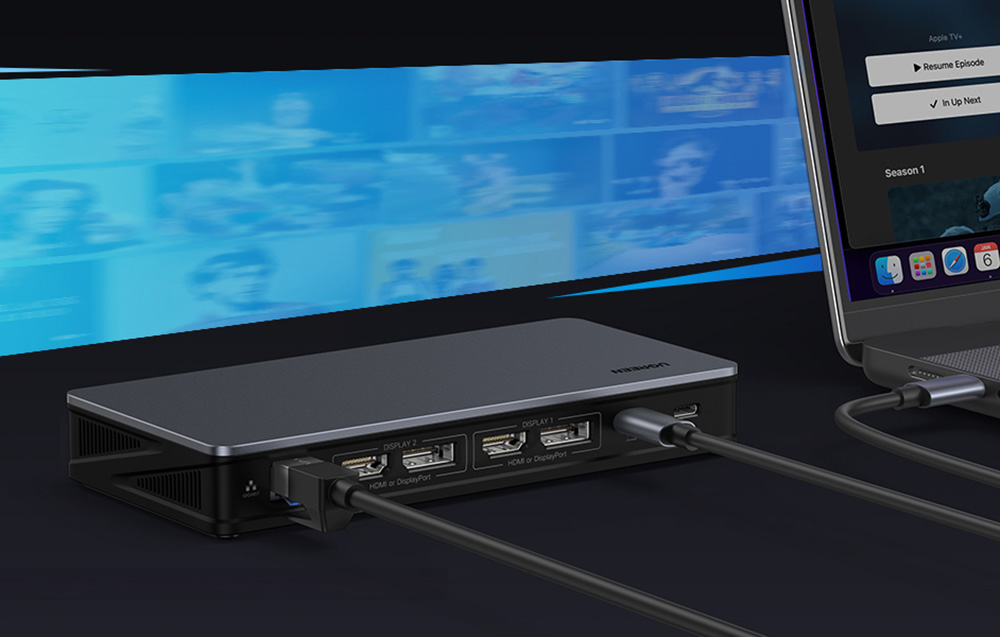 | | |
| --- | --- |
| Manufacturer | Ugreen |
| Model | CM615 |
| Available ports | 2x USB-A, 1x USB-C 3.1, 2x HDMI, 2x DP, SD/TF, RJ45 |
| HDMI | 4K@60Hz |
| PD port | PD 100 W |
| Ethernet | 1000 Mbps |
| Transmission speed | 10 Gbps |
| Material | Aluminum alloy |
| Cable length | 20 cm |
| Compatibility | Windows, macOS, iOS, Linux, Android |