UGREEN LP373 Stand, stand for phone / tablet (black)
Tablet stand or phone UGREEN LP373
Do you like to watch videos on phone or tablet? Or do you often chat online with friends or co-workers? The stand by UGREEN will give you the comfort you deserve! Adjustable height and angle of inclination will allow you to optimally adjust it to your needs, and carefully thought-out design guarantees its strength and stability. The product is foldable, and therefore easy to transport. The stand fits phone and tablets with a diagonal of 4-7,2″.
Adjustable height and tilt angle
The product is designed in such a way that each user can adjust it to their needs and habits. The maximum height of the stand is 113.34 mm, and its angle is adjustable up to 90°. Adjust it to make you comfortable and maintain the right posture while using phone or your tablet. This will help you avoid back pain and eye fatigue!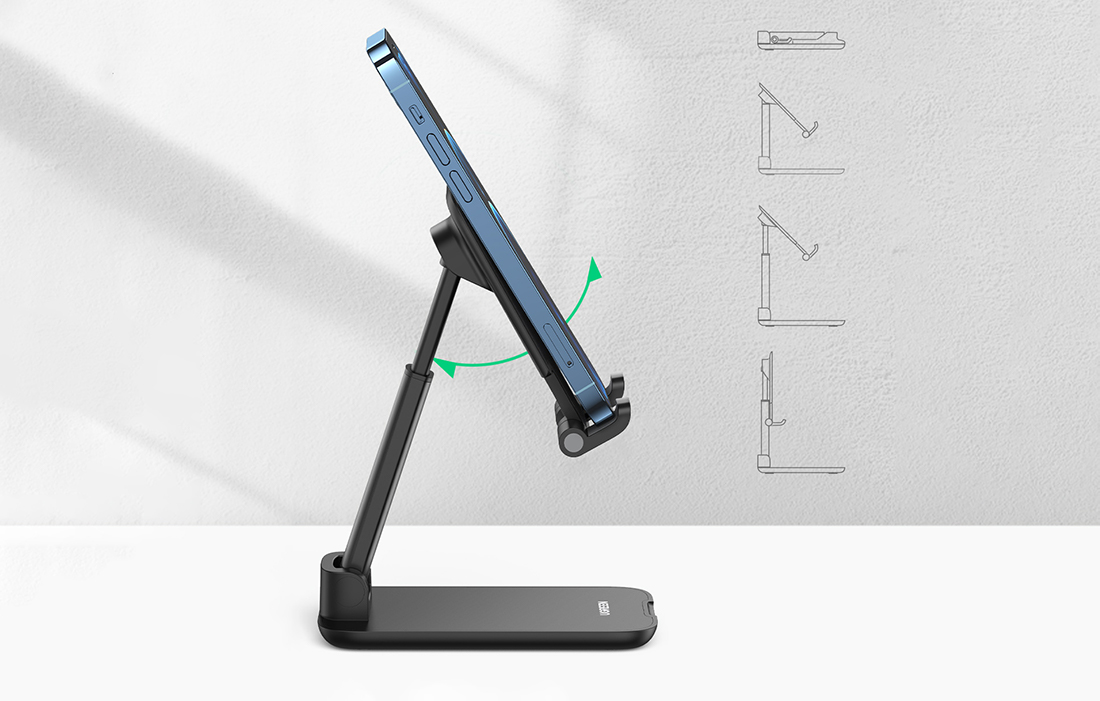 Made for your smartphones and tablets
The accessory is distinguished by its universal compatibility. It will support smartphones and tablets with a diagonal of 4-7.2″. You use phone Case? No problem! You will successfully place devices up to 12.75 mm thick on the stand - so case will not be even the slightest obstacle.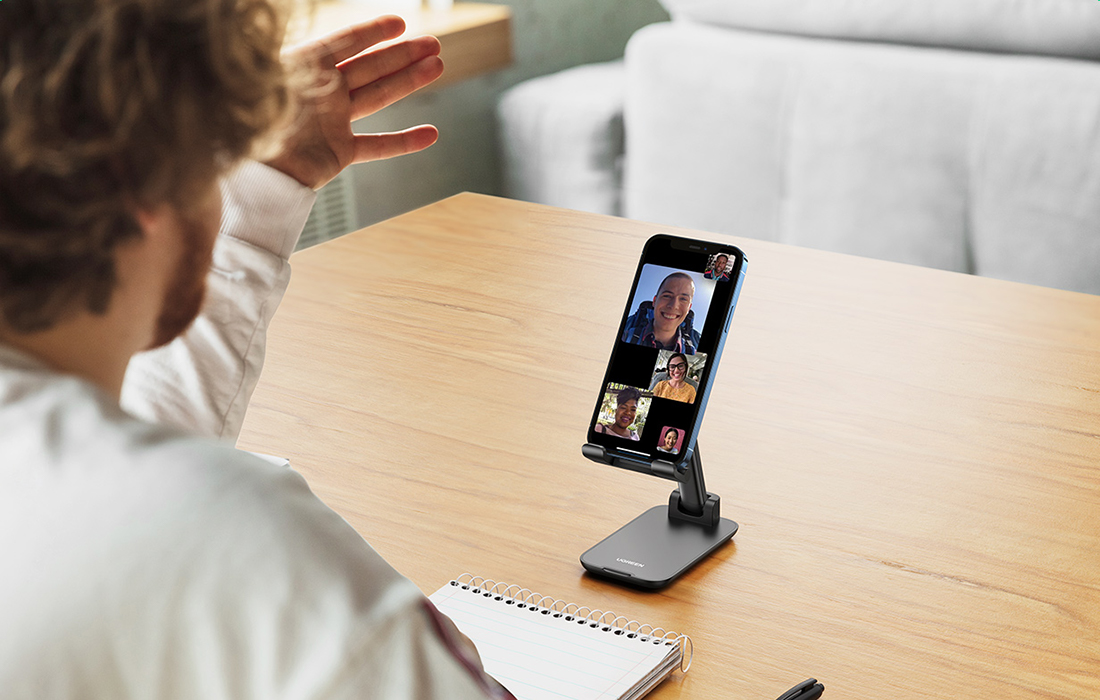 Charge when you want and watch without interference
The battery of a smartphone not infrequently discharges at the least opportune moment. You are watching a movie, a particularly gripping sequence occurs, and phone refuses to obey - with UGREEN you will forget about similar problems. The stand is designed in such a way that it does not obstruct the charging port. So you can simply plug your device into a power source and enjoy uninterrupted entertainment!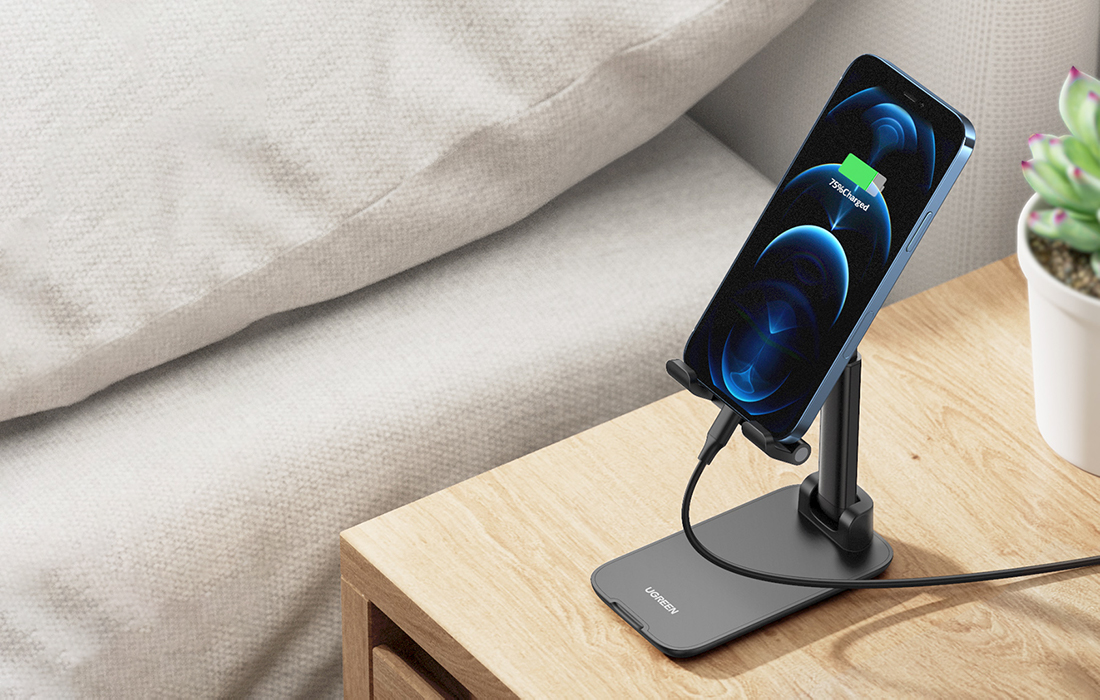 Always at hand
Now you can use the convenient stand wherever you want. The accessory by UGREEN is extremely lightweight and easy to transport. When folded in size and shape it resembles a smartphone - you can easily fit it in your backpack or purse. At home, at work, at university, or even on vacation - the LP373 stand will certainly come in handy for you!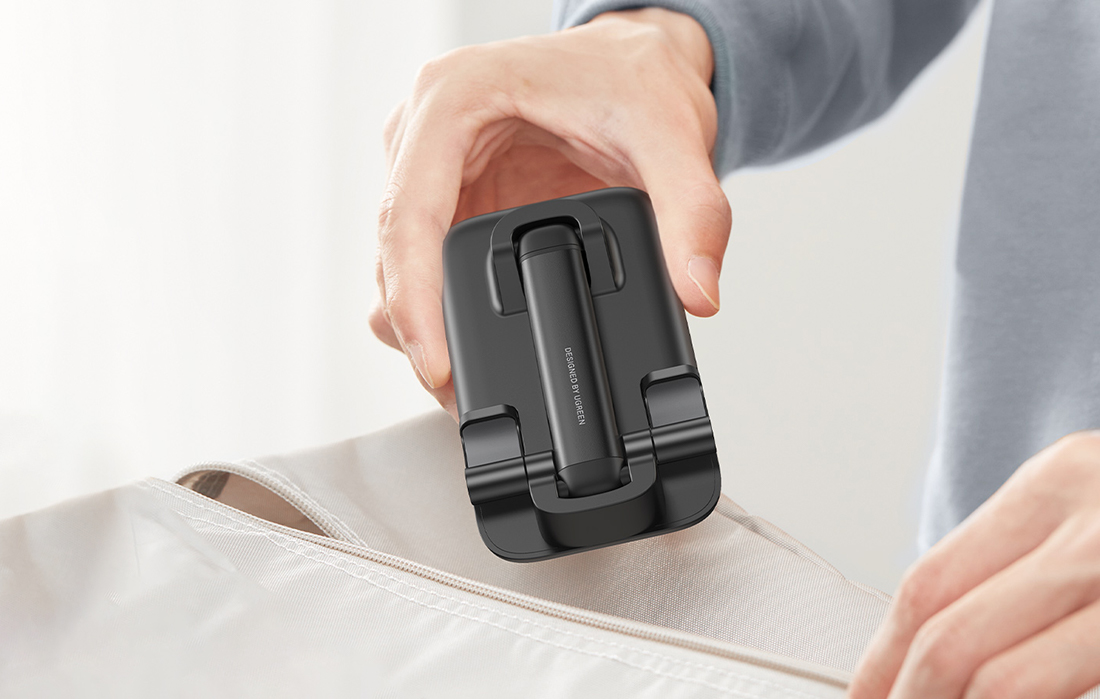 Reliable
When designing the stand, every detail was taken care of. The product is extremely durable and stable. Its tube was made of durable aluminum. The base, made of PC and fireproof ABS plastic, was additionally weighted with a metal plate - so the accessory will not tip over. In addition, on the bottom there are non-slip, silikonew pads. All this means that the stand will stably hold your tablet or phone, it will also serve you perfectly for a long time.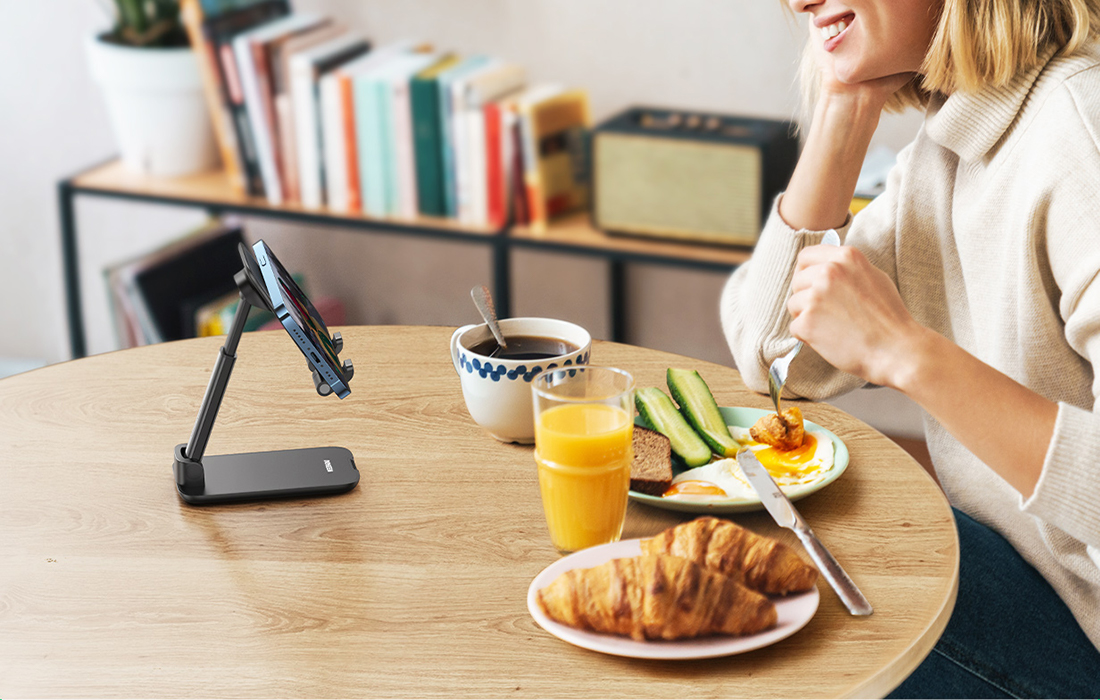 | | |
| --- | --- |
| Manufacturer | UGREEN |
| Name | Multi-Angle Phone Desktop Stand With Height Adjustment |
| Model | LP373 |
| Max height | 113.34 mm |
| Tilt angle adjustment | Up to 90° |
| Base length | 114.95 mm |
| Diagonal phone/tablet | 4-7,2″ |
| Max thickness phone/tablet | 12.75 mm |
| Material | Aluminum + ABS + PC + metal + silicone |
| Color | black |