UGREEN LP451 Laptop Stand, 8-17'', Foldable (Silver)
Ergonomic stand UGREEN LP451
Do you work or study remotely? Or are you simply looking for a practical tool that will allow you to comfortably watch series or browse the Internet? The multifunctional laptop stand by UGREEN will be an excellent choice! the 5-stage height adjustment allows you to perfectly adapt it to your needs, and the perfectly thought-out design guarantees its stability, durability and better heat dissipation.
Not only laptops
This versatile accessory will prove itself in many applications. It can handle devices with a diagonal of 8-17.3″. You will successfully place on it not only a laptop, but also, for example, a tablet or even a book! The stand will come in handy when you are working, attending an online meeting, studying, reading or watching a TV series. Check out how else it can make your life easier!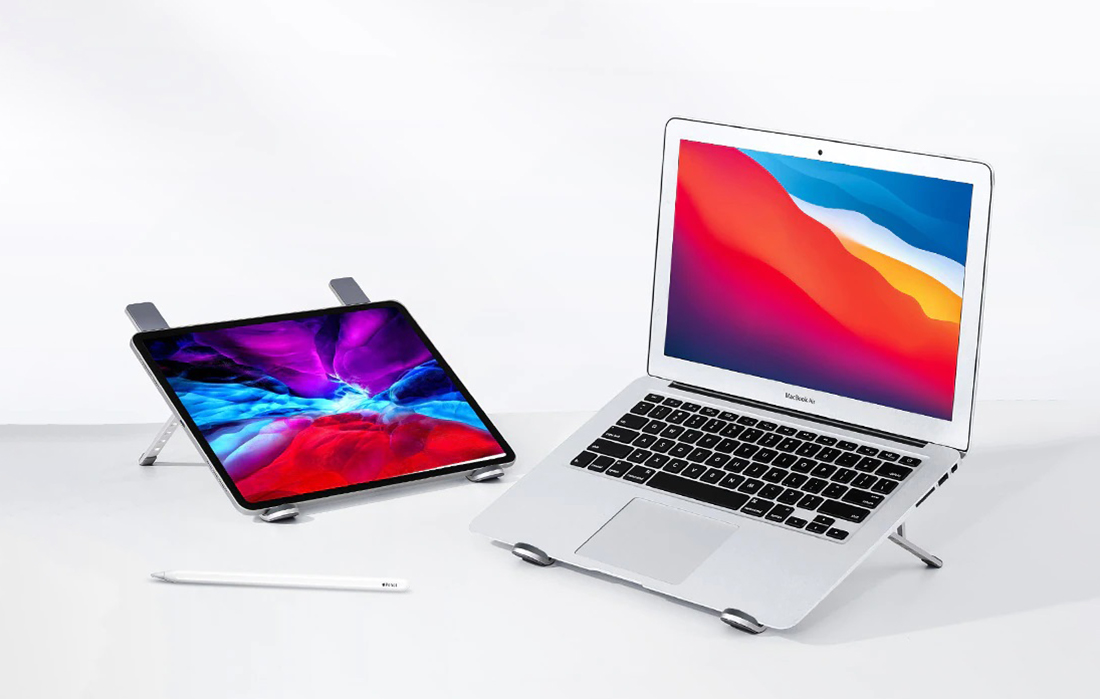 Stable and non-slip
The fine-tuned design of the stand provides it with unparalleled stability. Silikonew, anti-slip elements ensure that it will not slide on the surface of your desk. They also protect your devices from scratches. You don't have to worry about your laptop slipping off the stand and being damaged - the solutions used by UGREEN guarantee its safety.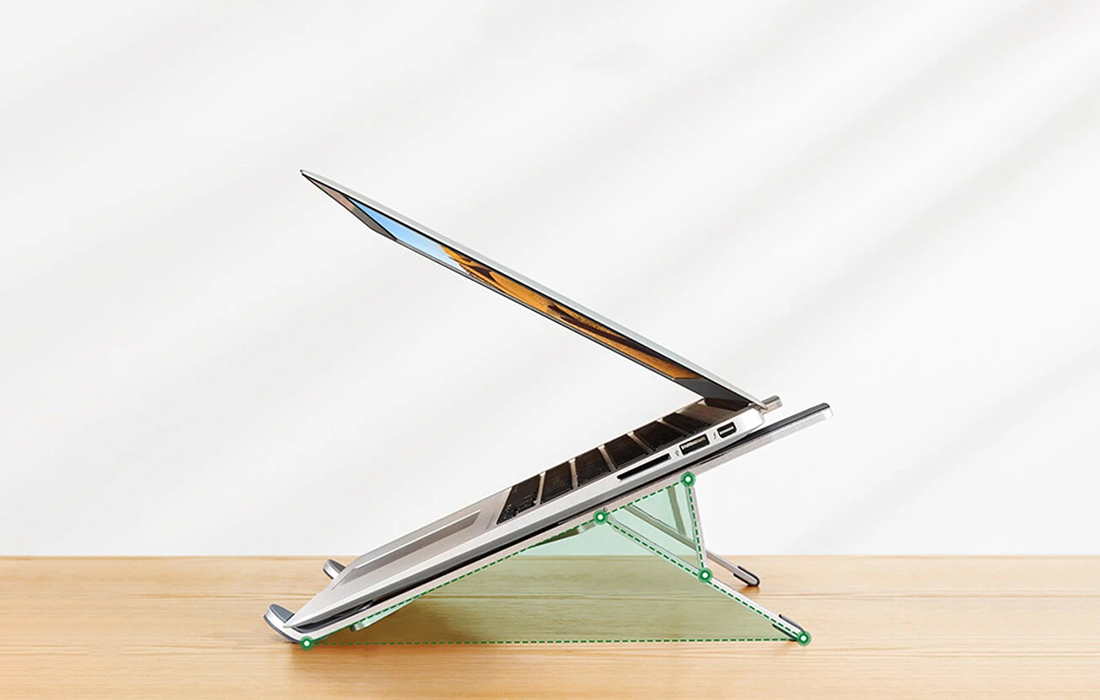 Ergonomic design and adjustable height
Work, study or browse the Internet for as long as you want without fear of fatigue. This ergonomic stand is curved at a 53° angle to relieve stress on your wrists and avoid discomfort. The accessory also allows 5-position height adjustment from 46.5-136.5 mm. This allows you to easily adjust it to your habits and avoid possible back pain.
Solid construction
The stand is made of high-grade aluminum alloy, which provides it with unparalleled durability. Thanks to its careful finish and thickness of as much as 4 mm, it is incredibly resistant to damage. Rounded corners not only give it a modern, elegant character, but also protect your devices from scratches and you from injury.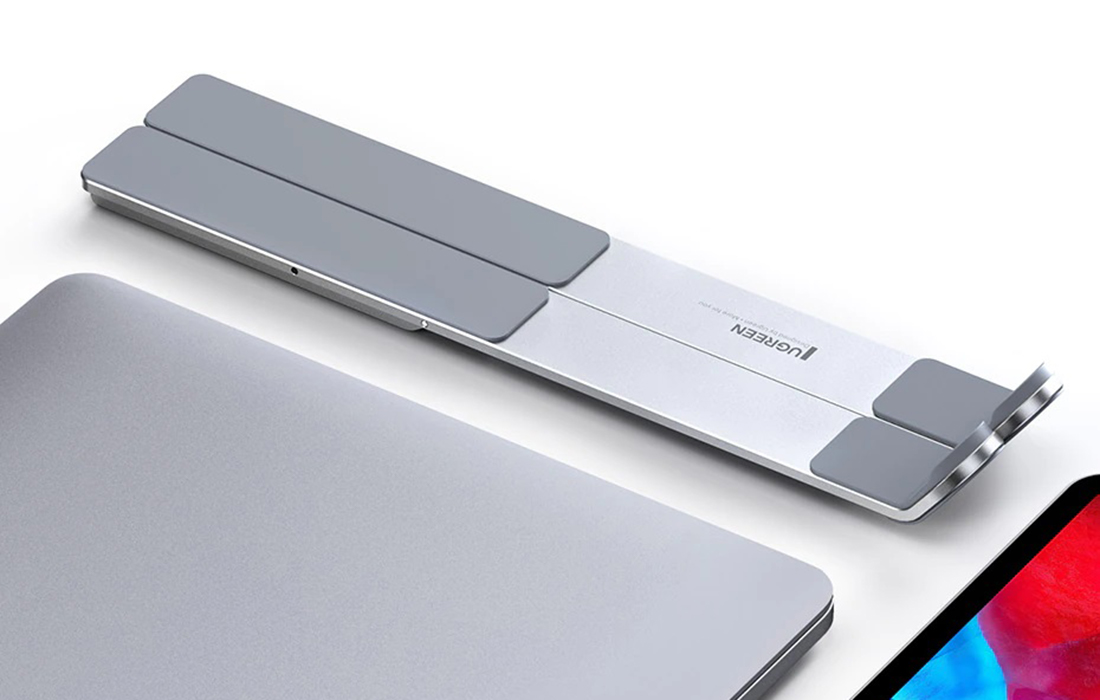 Better heat dissipation
You no longer have to worry about your laptop overheating. The stand is designed to allow it to cool efficiently. The accessory does not cover too much of the device's surface, thus providing it with better heat dissipation. So you can work, edit photos, watch YouTube videos and visit your favorite websites without worry!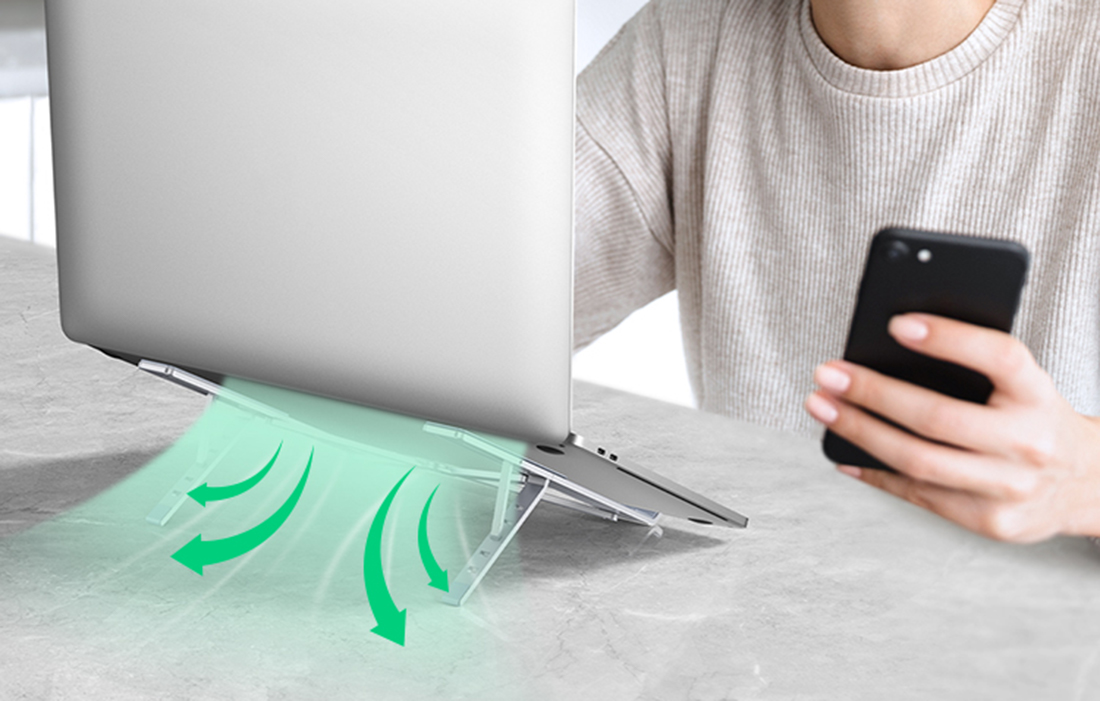 Foldable design - ideal for traveling
This practical accessory can accompany you almost anywhere. It is very lightweight, and when folded it becomes extremely compact and portable - you can easily fit it in your suitcase, purse or backpack. Take it with you on vacation or on a business trip and comfortably use your laptop wherever you go!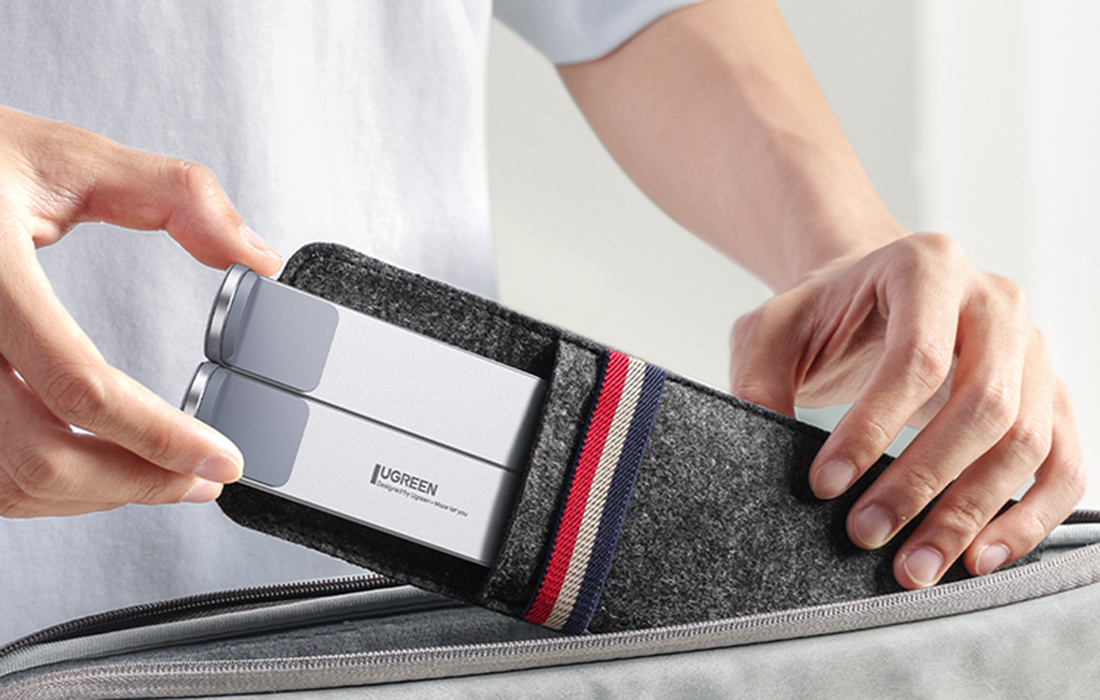 | | |
| --- | --- |
| Manufacturer | UGREEN |
| Model | LP451 |
| Height | 46.5-136.5 mm, adjustable |
| Material | Aluminum alloy + silicone |
| Color | Silver |
| Compatibility | Devices with a diagonal of 8-17.3″ |