UK to EU travel adapter UGREEN CD314 2xUSB-A, 1xUSB-C
UK to EU travel adapter UGREEN CD314 2xUSB-A, 1xUSB-C
The UK to EU UGREEN CD314 adapter will be perfect for traveling - it will allow you to conveniently use selected devices abroad. It is also equipped with additional ports (2xUSB-A, 1xUSB-C), allowing you to connect more devices at the same time. It also supports 30W PD / QC 3.0 fast charging and features wide compatibility. At the same time, it is very light and handy - its transportation will not cause you any problem.
Fast charging
Do you care about time? With the UGREEN CD314 you don't have to wait too long for your devices to be ready for use! The adapter provides charging power of up to 30 watts and supports standards such as PD and QC 3.0. This means that with it you can, for example, charge your iPhone'14 to 60% in just about 30 minutes. No more unnecessary time wasting!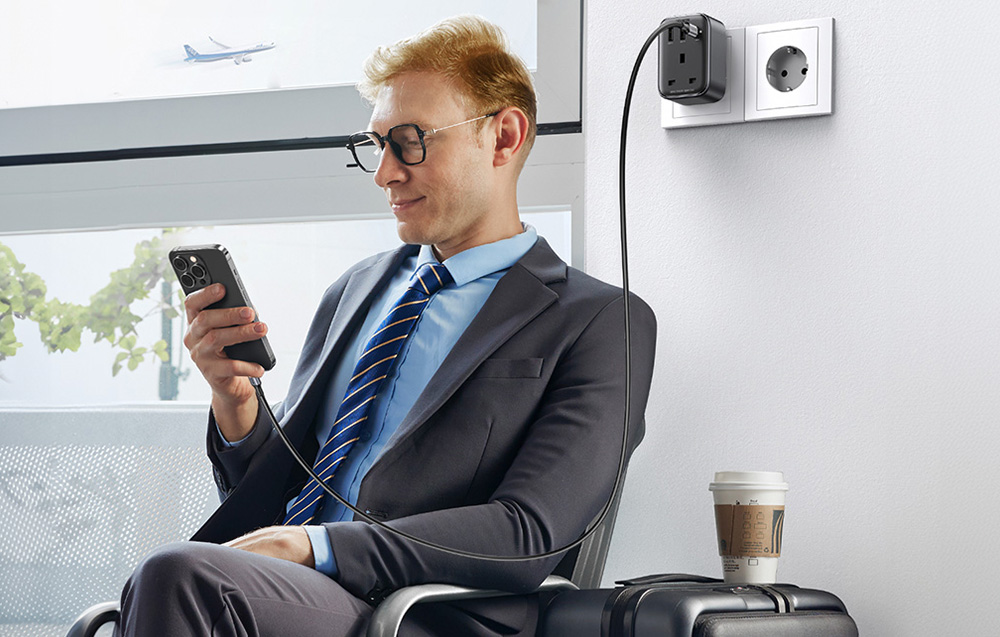 Connect several devices at once
The adapter offers not only a UK socket, but also 3 additional ports - 2x USB-A and 1x USB-C. This allows you to connect up to 4 devices to it at the same time! Now you can conveniently charge, for example, a smartphone, a tablet, a laptop and a razor - all at the same time and without occupying more outlets. You no longer need to take several adapters with you every time - only one will be issuedaRCzy you!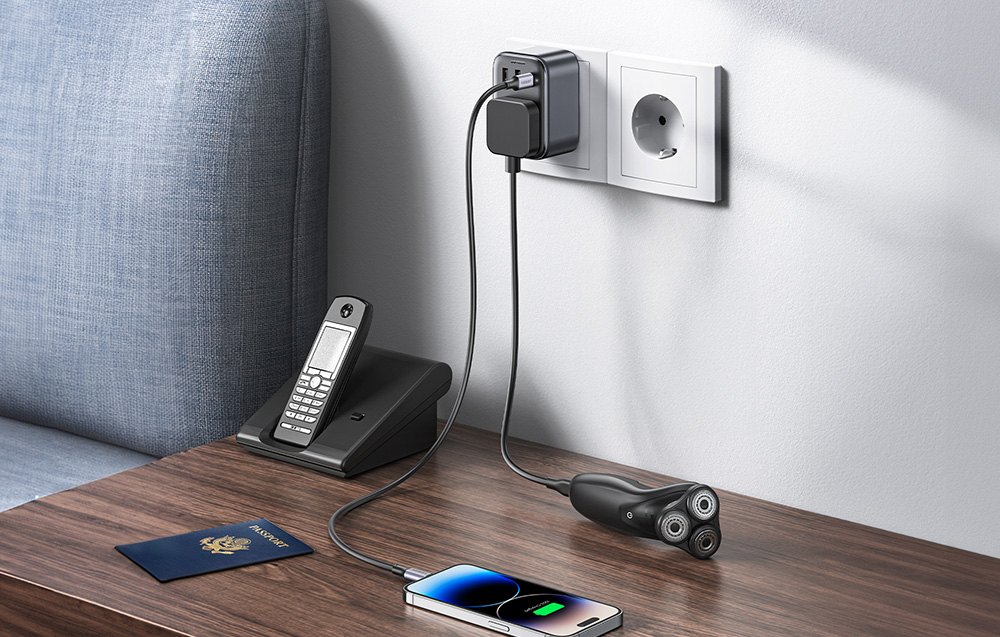 Safe use
Do not worry about the safety of the adapter and the devices connected to it.aRCThe product is equipped with effective protection against overvoltage, short circuit and overheating, among other things. You can also safely use it in areas where children are present. Its additional advantage is a durable, flame-retardant housing. In addition, the CD314 uses GaN III technology, which ensures efficient heat dissipation and energy-efficient operation.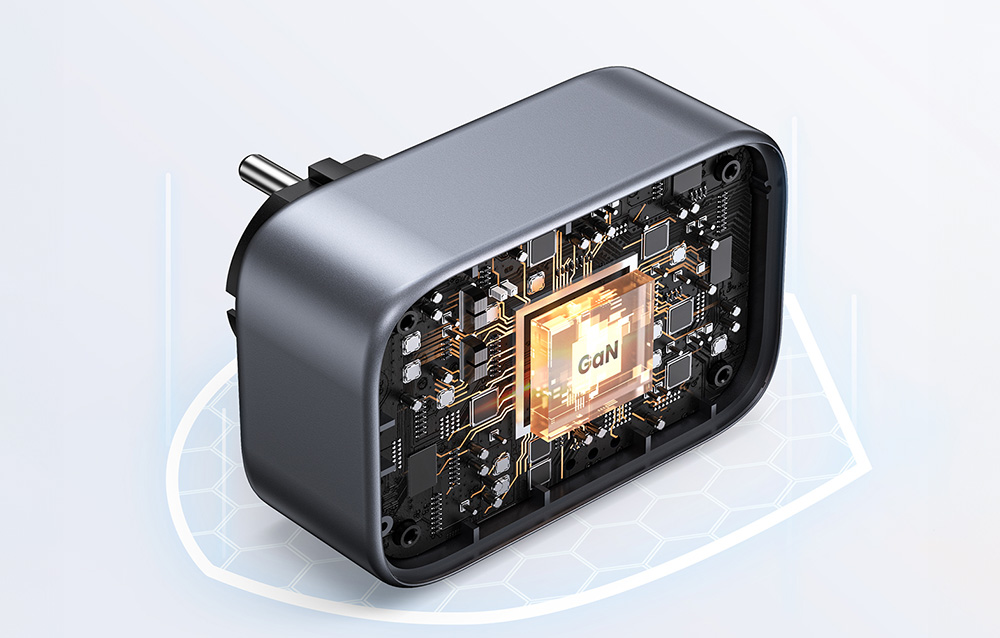 The ideal travel companion
What else makes the CD314 adapter so suitable for travel? The product features a handy, compact design - its dimensions are only about 49.3 x 55.5 x 80 mm. This makes it easy to fit it in your travel bag, backpack or suitcase! It is also distinguished by its wide compatibility. With its help you can successfully charge or power your laptop, phone, headphones wireless, digital camera, and even coffee maker or toaster.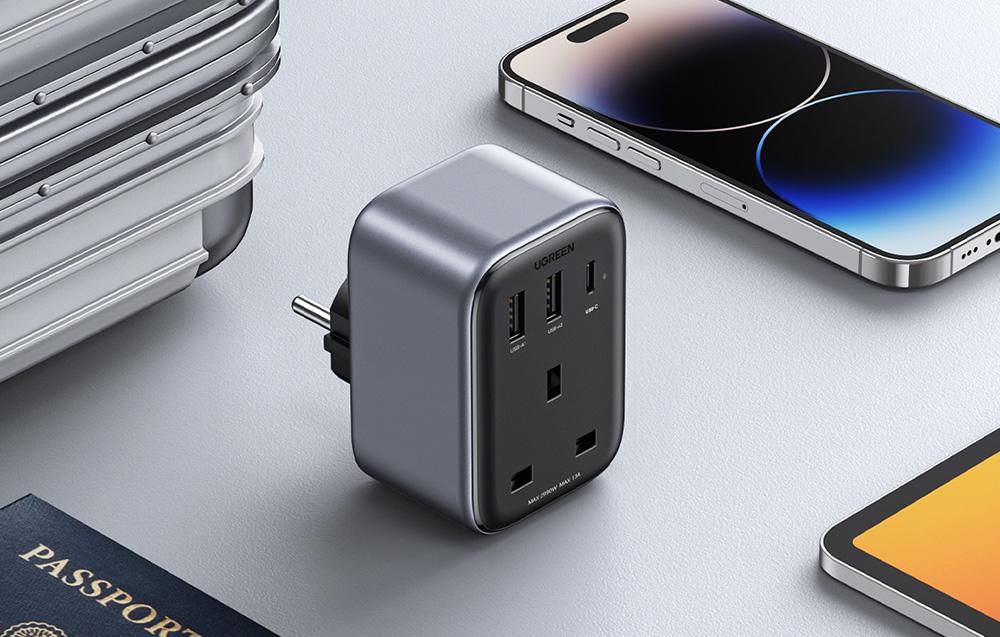 | | |
| --- | --- |
| Manufacturer | UGREEN |
| Model | CD314 15290 |
| Type | UK to EU |
| Additional ports | 2x USB-A, 1x USB-C |
| Power | 2990 W max. |
| Current | 13 A max. |
| Fast charging | 30 W PD / QC 3.0 |
| Dimensions | 55.5 x 80 x 49.3 mm |