Wall Charger UGREEN CD226, USB QC3.0, 3x USB-C, 100W, PD (Black)
UGREEN CD226 4-in-1 Charger
This is perfect for those who want to make their business trip or vacation easier. The AC charger contains four ports that allow you to charge several devices simultaneously. Its maximum output power is up to 100W. It supports the fast charging method, ensuring reliable safety during use.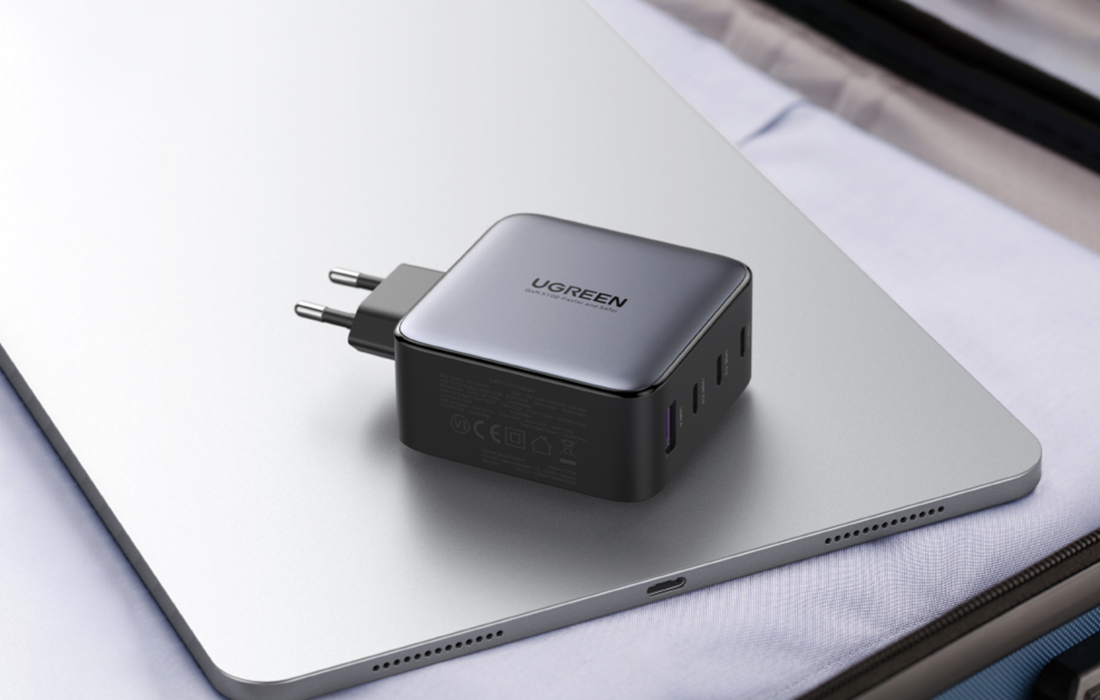 Breaking technology
Ugreen CD226 uses gallium nitride instead of silicon to boost its power. GaN is a semiconductor material that improves the efficiency of the whole process during charging. It consumes much less and does not take up much space. Despite its high efficiency, the charger can maintain the right temperature during heavy use.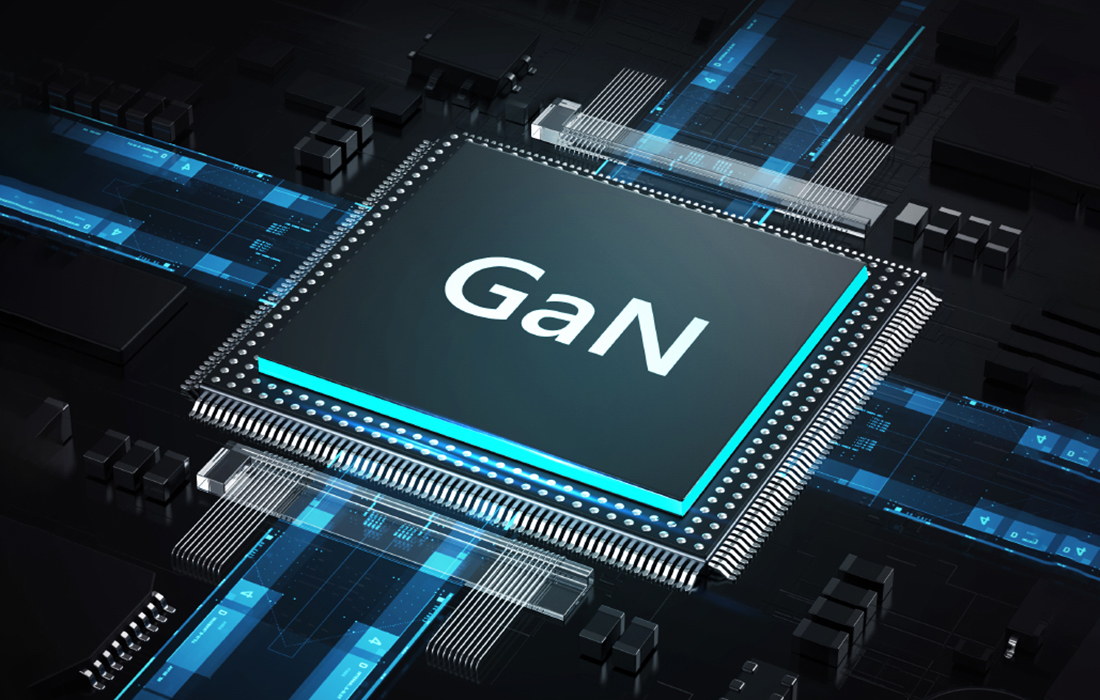 Multitasking and practical
It owes its reliability to its various independent interfaces. One cube offers USB-C1/C2/C3 and USB-A input, among others. The product is compatible with most popular phones and laptops. With its help you can also charge iPad and Nintendo Switch console. You can easily fit it to your device.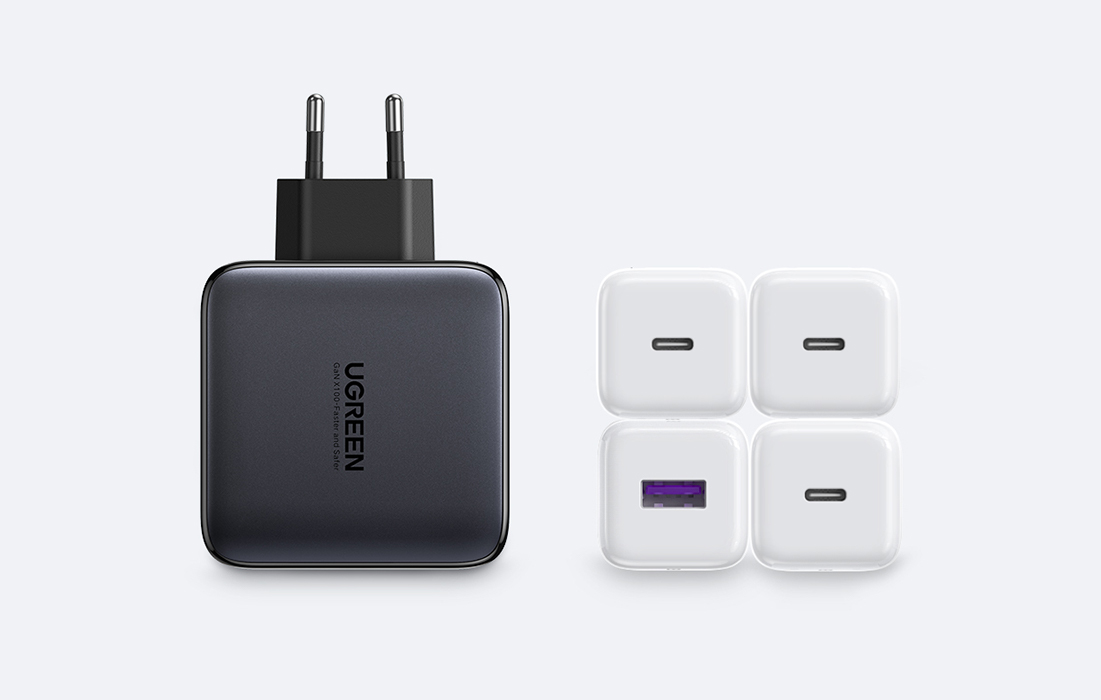 Fast delivery
When connecting multiple devices at the same time, you don't have to worry about splitting the power as it is optimally distributed between them. This does not affect the runtime in any way. It only takes about 2 hours to fully charge your MacBook Pro, while only 30 minutes to reach 60% on your phone.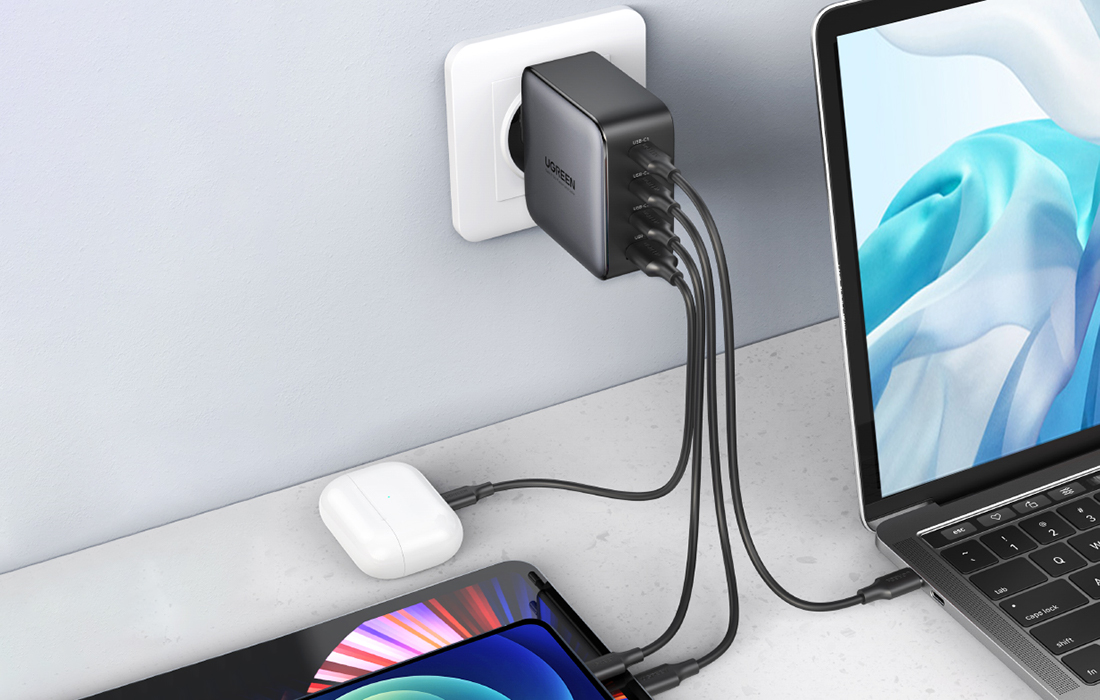 With convenience in mind
It's the perfect companion for any trip that requires you to stay connected and mobile at all times. The light weight and compact size are certainly features that make the CD226 stand out. So no worries that it won't fit in your backpack or travel bag. GaN allows you to minimize the size of the chassis to make the whole thing look more modern and maintain an ergonomic, handy shape.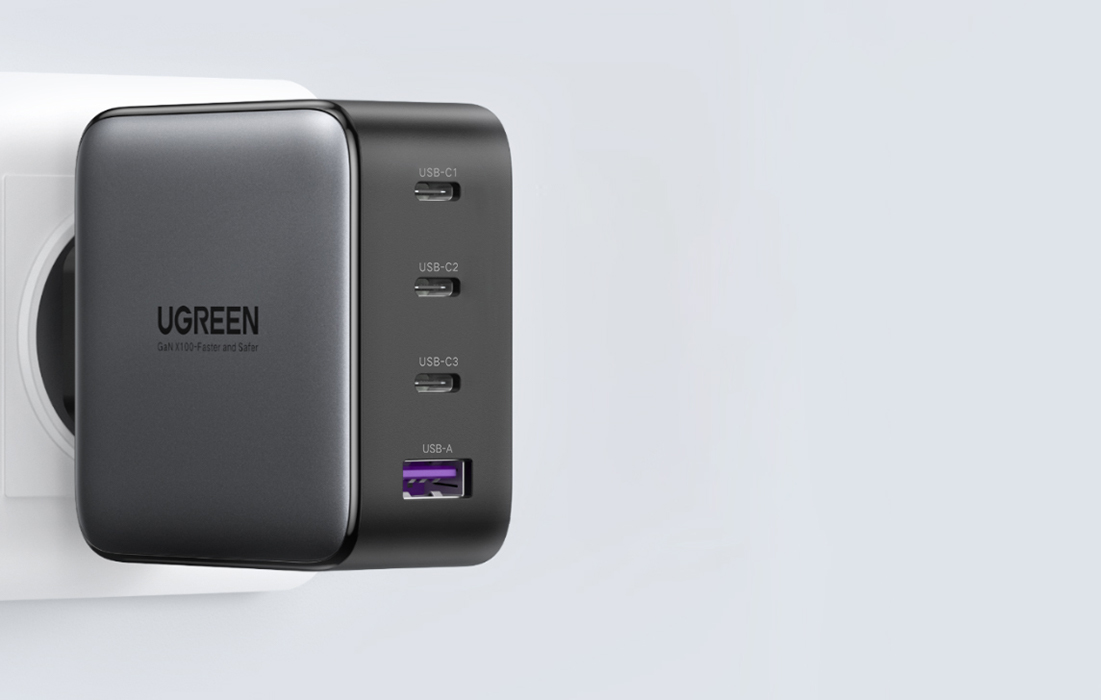 Brand
Ugreen
Model
CD226
Max. Output Power
100W
Power Source
A.C.
Output Interface
USB-C1/C2: 5V/3A 9V/3A 12V/3A 15V/3A 20V/5A 100W Max
USB-C3: 5V/3A 9V/2.5A 12V/1.88A 22.5W Max
USB-A: 4.5V/5A 5V/4.5A 5V/3A 9V/2A 12V/1.5A 22.5W Max
GaN
Yes
Fast Charge Protocols
QC, AFC, PD
Quality Certification
FCC, ROHS
 Color
black