Wireless charger 2in1 UGREEN 90668
2in1 wireless charger UGREEN 90668
UGREEN 90668 2in1 Wireless Charger is a product that is designed for users who need a fast and convenient way to charge their mobile devices. The strong magnet allows you to instantly charge your device when you touch it, which is very convenient for everyday use.
Charging multiple devices simultaneously
The device allows you to power two devices at the same time, which is very practical when you need to charge several devices at once. This will also save your time. The charger provides 7.5 watts of maximum power for iPhone 14/13/12 and 5 watts for Airpods, allowing for efficient and stable charging.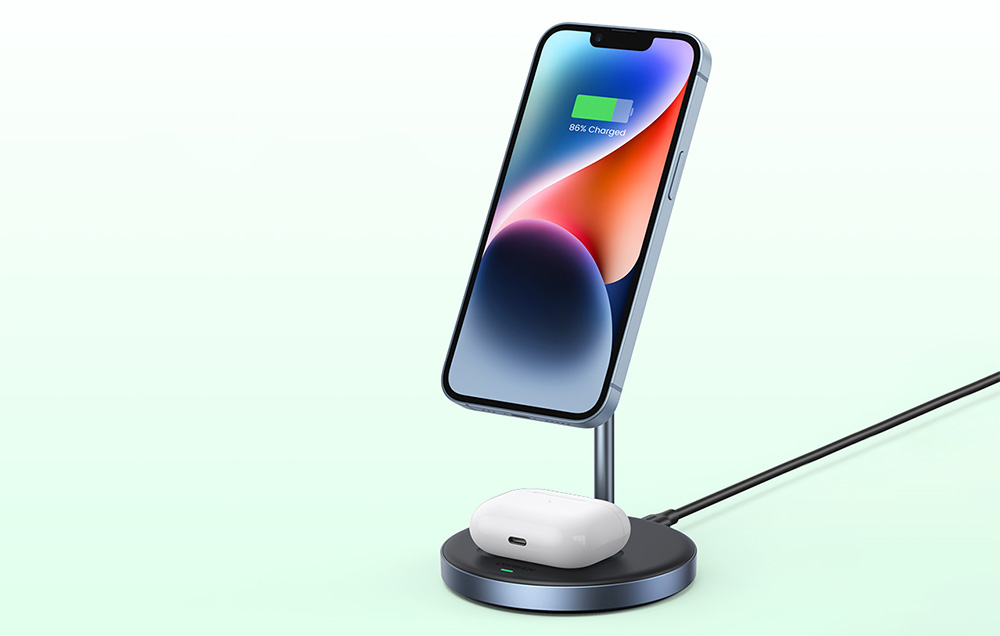 Comfort of use
When using the charger, you have a choice of two charging methods: regular mobile charging and charging through the case. By freely rotating the device, you can adjust the viewing angle to suit your needs, which is very convenient for daily use. The product is versatile, so it can be used with many mobile devices.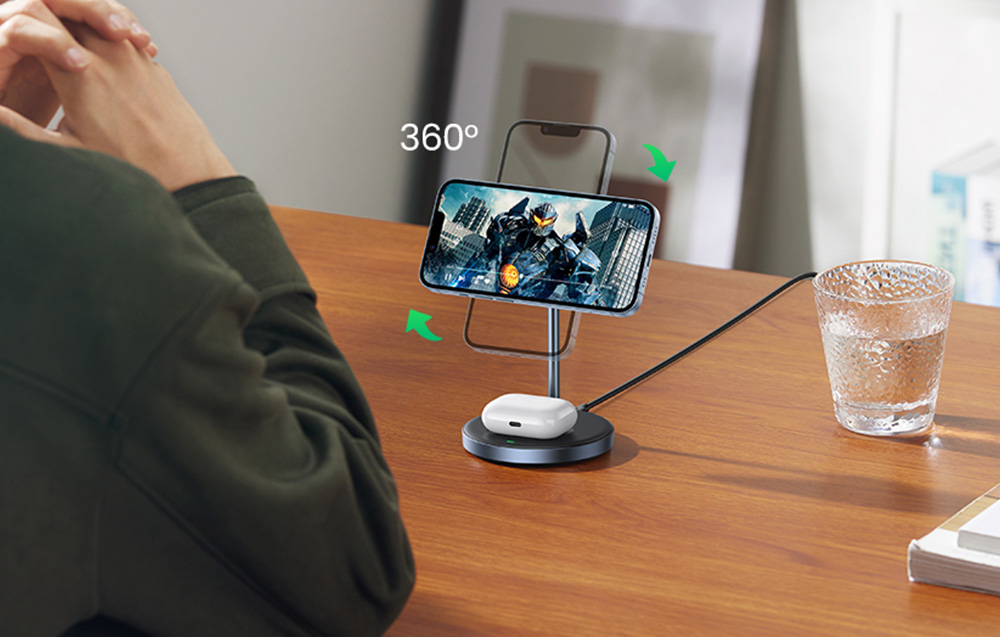 Safety guarantee
UGREEN's equipment has a special split structure that better avoids overheating and allows for fast cryogenic charging. The charger also has protection against overheating, overcharging and a radiation shield to ensure safety when using the device.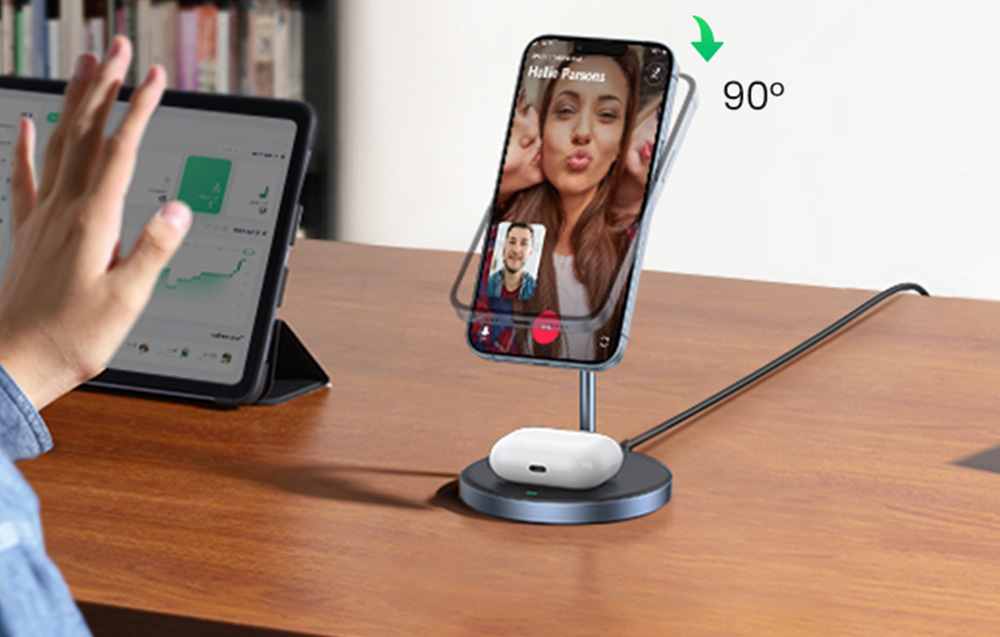 | | |
| --- | --- |
| Producer | UGRREN |
| Model | 90668 / CD317 |
| Maximum power | 7.5 watts for iPhone 14/13/12 / 5 watts for Airpods |
| Interface | USB-C |