Wireless mouse UGREEN MU001
Ugreen Wireless Mouse
Free yourself from wires and give yourself freedom of use with the MU001 from Ugreen. The mouse works wirelessly, so cables will no longer limit you. It works quietly at ≤ 40 dB, and you can adjust its speed in the range of 1000 / 1600 / 2000 / 4000 DPI. Powered by AA battery can work for about 18 months. Note: the battery is not included and must be purchased separately.
Customize its operation to your needs
The Motospeed computer mouse has adjustable speed from 1000 DPI to 4000 DPI, so you can adjust its performance to your own needs. So it will prove itself while working, gaming or browsing the web.
Efficient
MU001 is equipped with a special chip that positively affects the longer working time of the device. The mouse is powered by an AA battery (not included), which offers about 18 months of operation. In addition, in order to save energy, after some time of non-use, the mouse goes into sleep mode.
Plug & Play
Another advantage of the UGREEN mouse is its convenient operation. Thanks to plug & play, you don't need any additional software, a micro receiver is included to connect the MU001 to your device. It connects via a 2.4G network and has a range of 10 meters. It is compatible with devices running Windows 7/8/10/11, Mac OS 10.15 (or later), Linux, Chrome OS, etc.
Ergonomic design, quiet operation
Don't be afraid of fatigue when using the MU001. The ergonomic design of the mouse and its fabrication with a pleasant-to-touch material make it fit perfectly in your hand, providing comfort during use. In addition, its noise level is ≤ 40 dB, so its operation will not disturb anyone.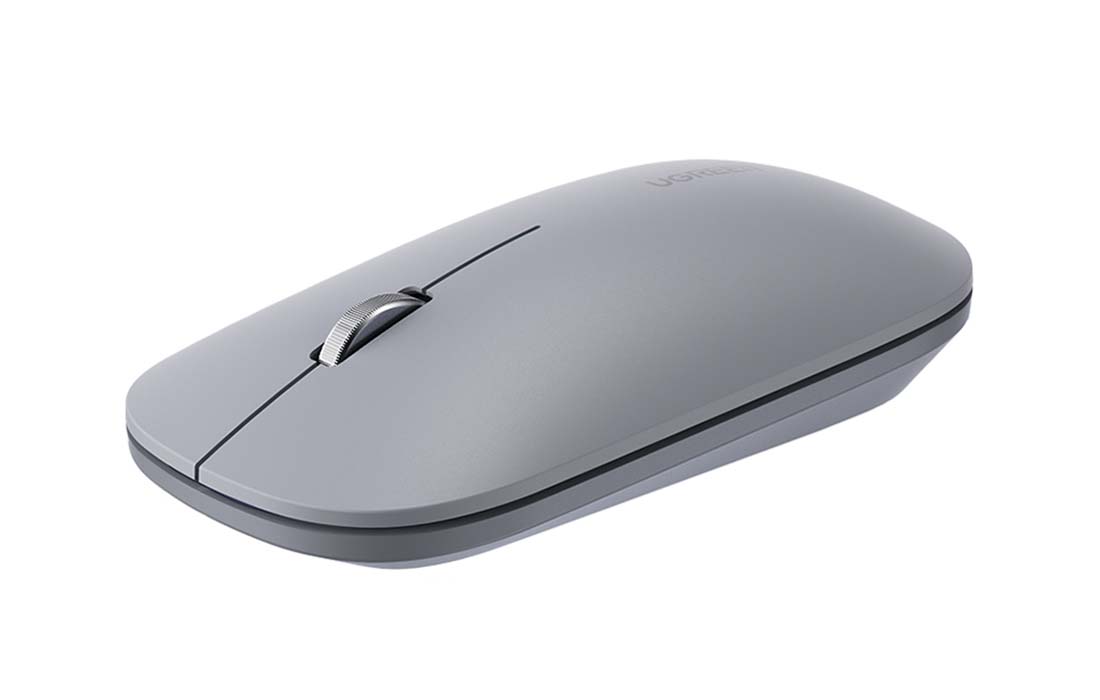 Brand
Ugreen
Model
MU001
Response frequency
250 Hz
Scope
10 m
Frequency
2.400 GHz - 2.4835 GHz
Duty cycle

& lt; 10 mA

Trip current

& lt; 5 uA

Connection
2.4G
Noise level
≤ 40 dB
Compatibility
Windows 7/8/10/11, Mac OS 10.15 (or later), Linux,

Chrome OS, etc.

Power
AA battery (not included)
Resolution adjustment
1000/1600/2000/4000 DPI
Color
gray