Angle cable USB-C to USB-C UGREEN US334 5A, PD 100W, 1m (black)
UGREEN USB-C cable with angled end
UGREEN USB-C cable with curved tip allows for fast and safe charging of mobile devices, extremely fast data transmission and convenient use thanks to the curved tip.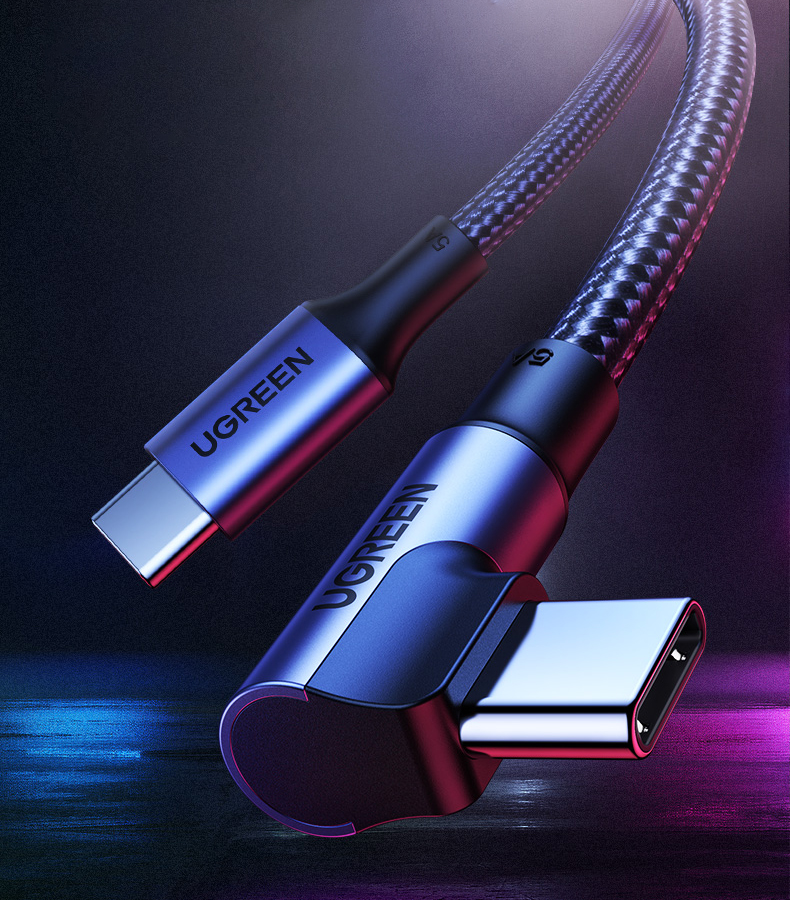 Rapid charging
The UGREEN cable supports fast charging technology, which allows you to fully charge your MacBook in just 1.5 hours. It will quickly and safely charge your equipment without worrying about overvoltage and overload.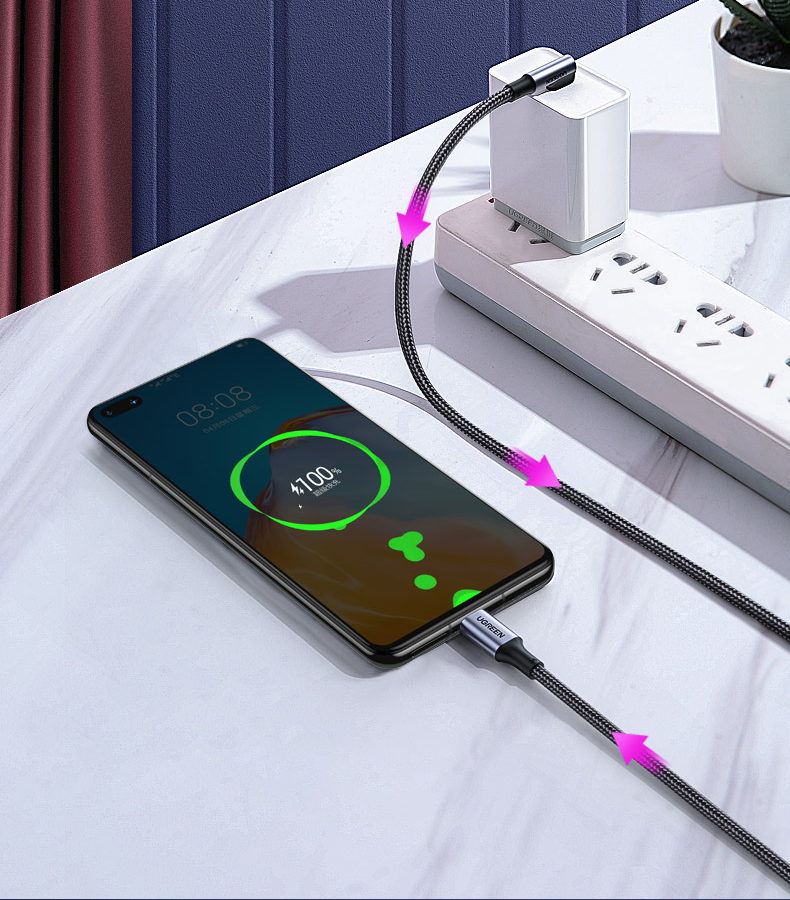 Fast data transfer
The cable also allows for extremely fast data transfer. The 1 GB transfer takes only 30 seconds as the transfer speed is 40 MB/sec. Transfer your documents, music and all your other files at an incredibly fast speed.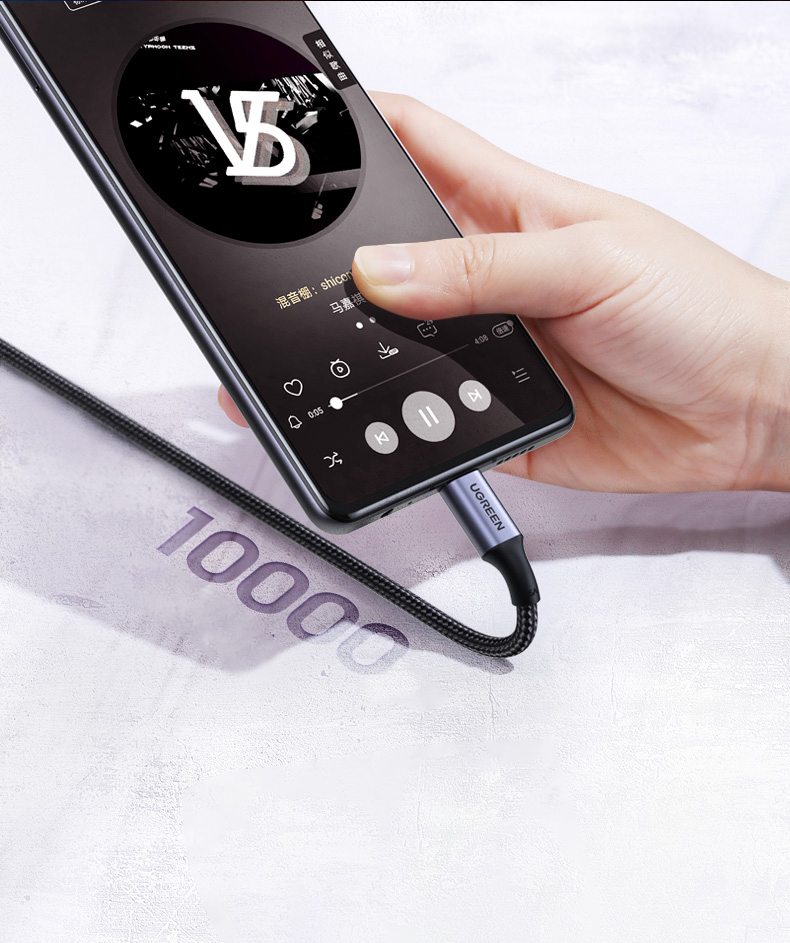 High quality of workmanship
The UGREEN cable is made of the highest quality materials, resistant to frequent use, destruction and breakage in the most sensitive places. Nylon braid ensures durability and flexibility.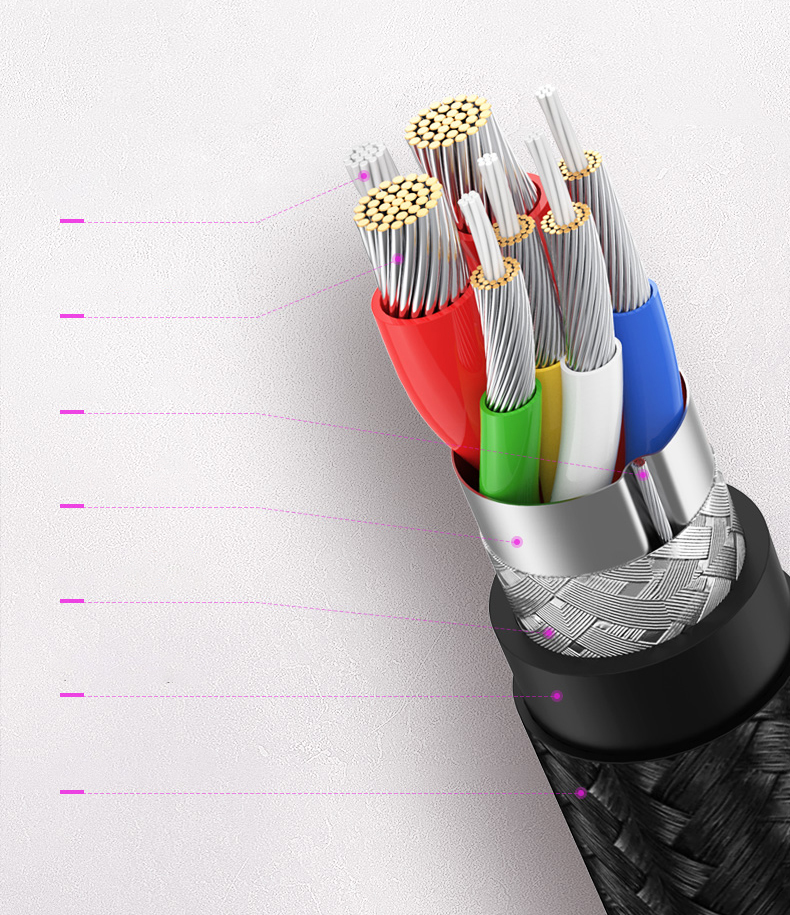 Angular design
The angled design never locks hands, so you can enjoy free use. Classic design, blocks hands, making it impossible to use freely.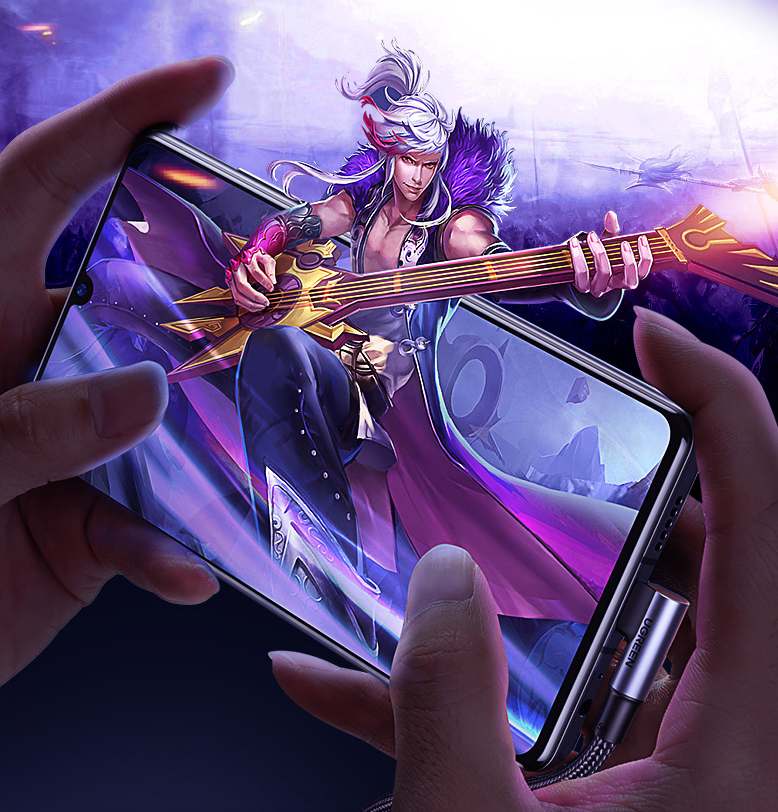 Manufacturer

UGREEN

Model

US334

Color

Black with grey elements

Material

TPE

Length of cable

1 m

Voltage

5A (Max)

Interface

USB-C 2.0

Wrapping

Nylon mesh

Size

10.5 mm x 28.5 mm x 4.2 mm
16.5 mm x 29 mm x 4.2 mm