Cable USB-C to USB-C UGREEN 15311, 1m (gray)
UGREEN 15311 USB-C/USB-C cable, 1m (gray)
The rugged USB-C/USB-C cable from UGREEN provides fast and secure charging with 240 watts of power, as well as lightning-fast data transfer at 480 Mbps. It features wide compatibility and is made of high-quality materials, making it extremely durable and will serve you for many years.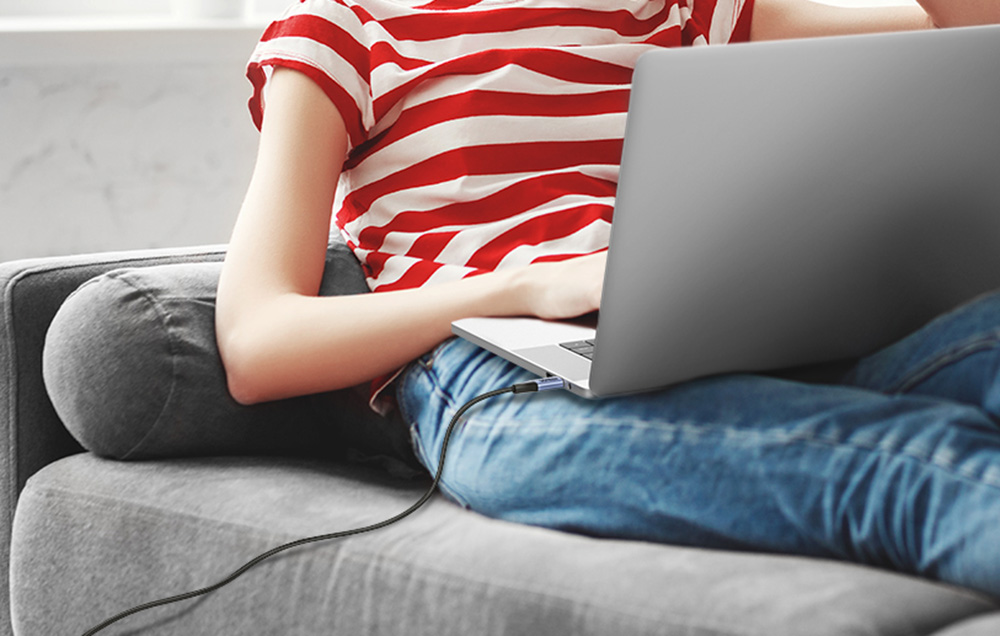 Fast and safe charging
The cable supports 5A charging, so it only takes 60 minutes to charge your 16" Macbook Pro. What's more, it supports the QC4+ fast charging protocol, making it take only 60 minutes to renew the power of the Samsung Note 10+, and only 85 minutes for the Xiaomi 11. A smart chip is responsible for stable current, ensuring the safety of connected devices.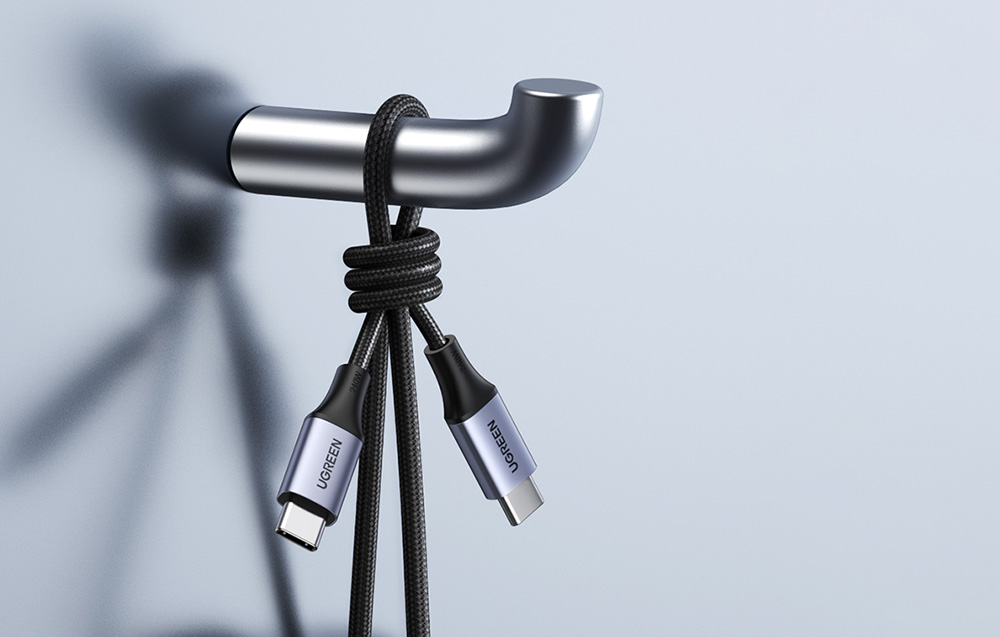 Wide compatibility
The UGREEN cable is distinguished by its wide compatibility and allows you to renew the energy of many popular devices. With its help you can charge, among others, a Samsung Galaxy S21+ or Note 10 smartphone, an iPad Pro, a Microsoft Surface Go laptop, as well as Dell or Lenovo laptops.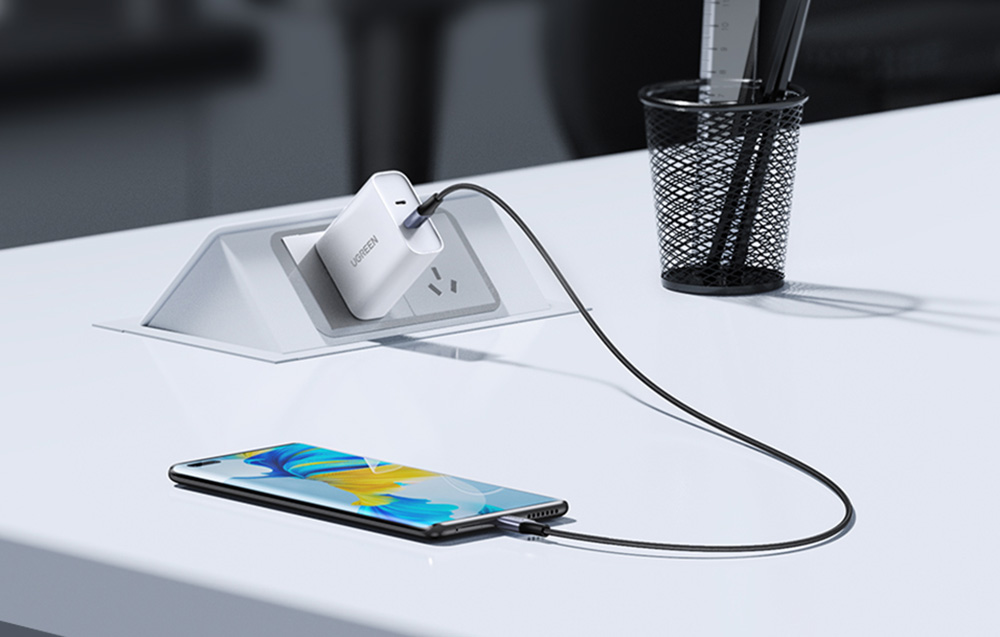 Instant data transfer
The cable works well not only for charging your devices, but also allows for fast data transfer. It's perfect if you want to quickly share vacation photos or transfer needed documents. The transmission speed is 480 Mbps, which means that a 1 Gb transfer takes only 40 seconds.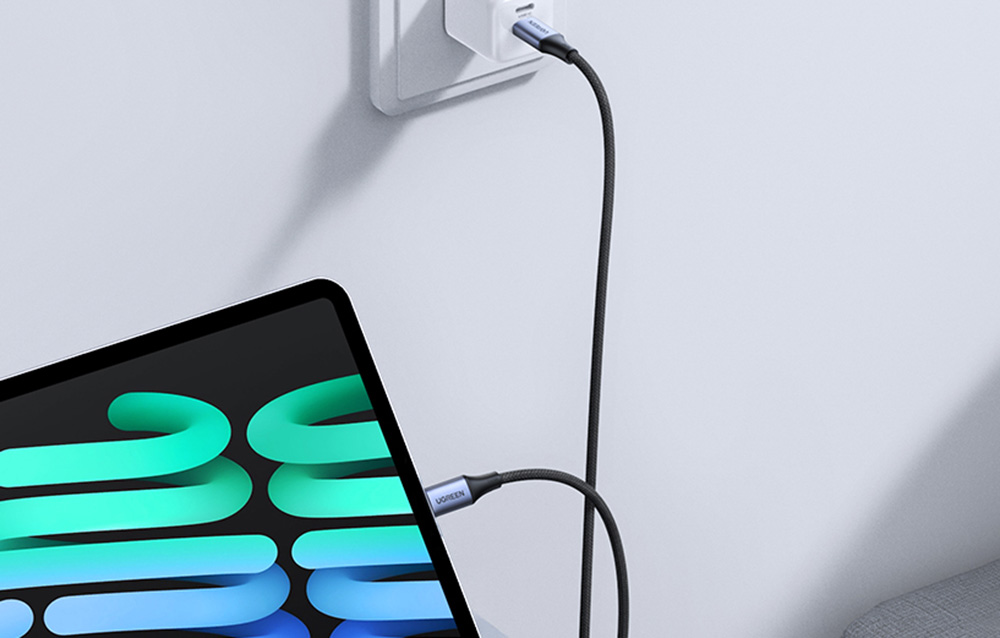 | | |
| --- | --- |
| Manufacturer | UGREEN |
| Model | 15311 |
| Type | USB-C/USB-C |
| Power | 240 watts (max) |
| Current | 5A (max.) |
| Transmission speed | 480 Mbps |
| Length | 1 m |
| Material | Aluminum + braided cable |
| Color | grey |