Fast Charging Cable USB-C to USB-C UGREEN 15278
UGREEN 15278 USB-C to USB-C fast charging cable
Need a durable and fast way to charge your devices? The UGREEN cable will be perfect for you! It stands out for its high output power of up to 60 watts, so your equipment will be ready to work again quickly. What's more, this cable will not tangle or deform, making it more comfortable to use.
Fast charging
UGREEN is an excellent choice for those who need a fast and reliable way to charge their mobile devices. The cable is distinguished by its high output power of up to 60 watts, which allows it to quickly charge various devices. What's more, it is equipped with an E-marker chip, which makes charging more stable and minimizes the risk of damaging your devices.
Thoughtful design
The cable has a flexible design, which makes it easy to use in different situations. In addition, its ultra-soft and smooth surface makes the cable pleasant to touch. You also don't have to worry about the cable getting tangled or deformed - it is resistant to such situations. What's more, it shows high resistance to high and low temperatures.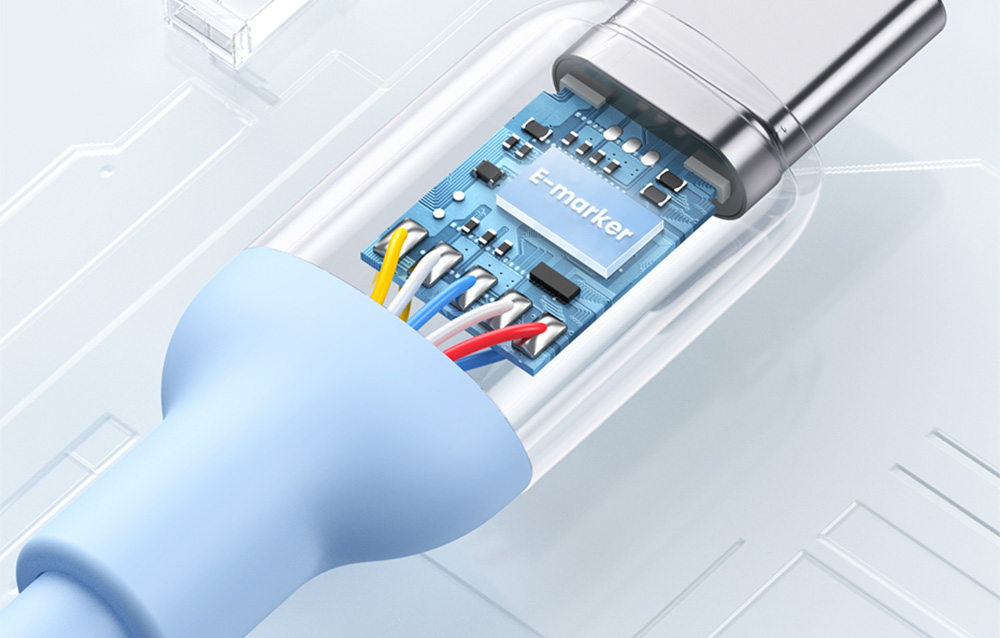 Comfort of use
The UGREEN cable is distinguished by its high compatibility, so it will be ideal for people who use multiple equipment. You can easily connect it to phones, tablets or laptops of different brands. The cable also supports synchronized charging and data transfer up to 480 Mbps, allowing you to transfer files quickly between devices. With UGREEN, nothing will limit you anymore!
| | |
| --- | --- |
| Producer | UGREEN |
| Model | 15278 / US563 |
| Output power | 60 W |
| Port | USB-C |
| Material | Liquid silicone |
| Color | Blue |