Power Station UGREEN PowerRoam 15050 GS600 680Wh, 600W
UGREEN PowerRoam 15050 GS600 680Wh, 600W Power Station.
Want to enjoy continuous access to electricity no matter where you are? The UGREEN PowerRoam power station will be perfect for you! It will work equally well during power outages, as well as during a camping or camper trip. What's more, you can easily adjust its operation to your needs, as it offers several modes of operation. And thanks to modern power supply it will serve you for many years.
Electricity at any time
A power outage? It's not a problem for PowerRoam! This station, thanks to U-Turbo technology, can power high-powered devices up to 1500 watts. What's more, it will ensure their uninterrupted operation, as it turns on just 20 seconds after a power outage. With UGREEN, nothing will surprise you anymore! What's more, the PowerRoam is equipped with LiFePO4 batteries with a life span of more than 3,000 cycles, which means you can use the UGREEN station for many years.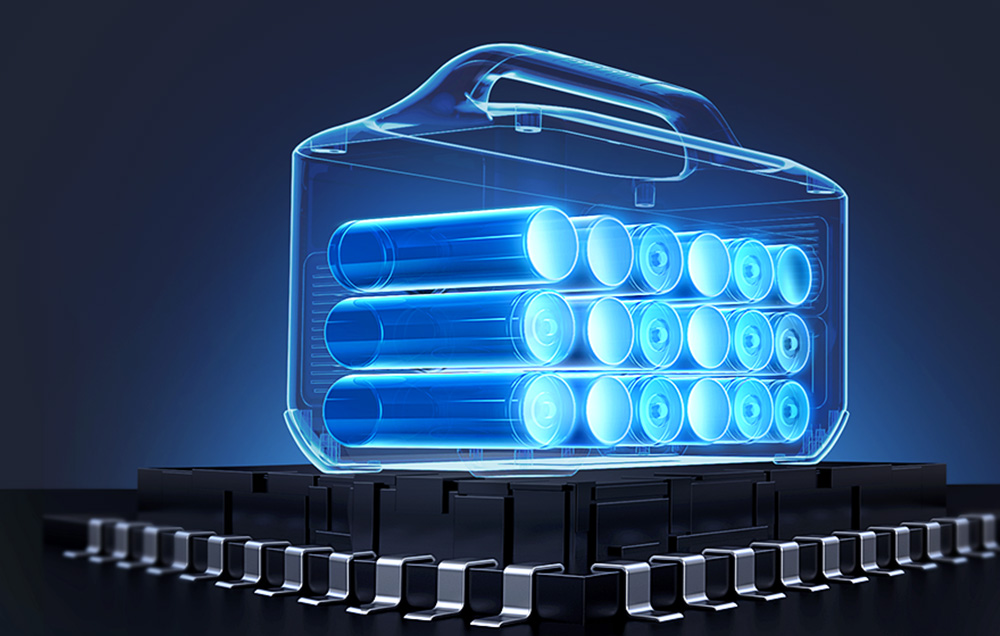 Everything you need
The UGREEN power station is equipped with all the most necessary ports. You'll find 2 USB-C and 2 USB-A inputs on it, as well as 3 car/DC outlets and 5 AC outlets. This makes it suitable for powering, among other things, your phone, laptop, router, TV, but also mini-fridges, cameras, speakers, fans and even oxygen apparatuses.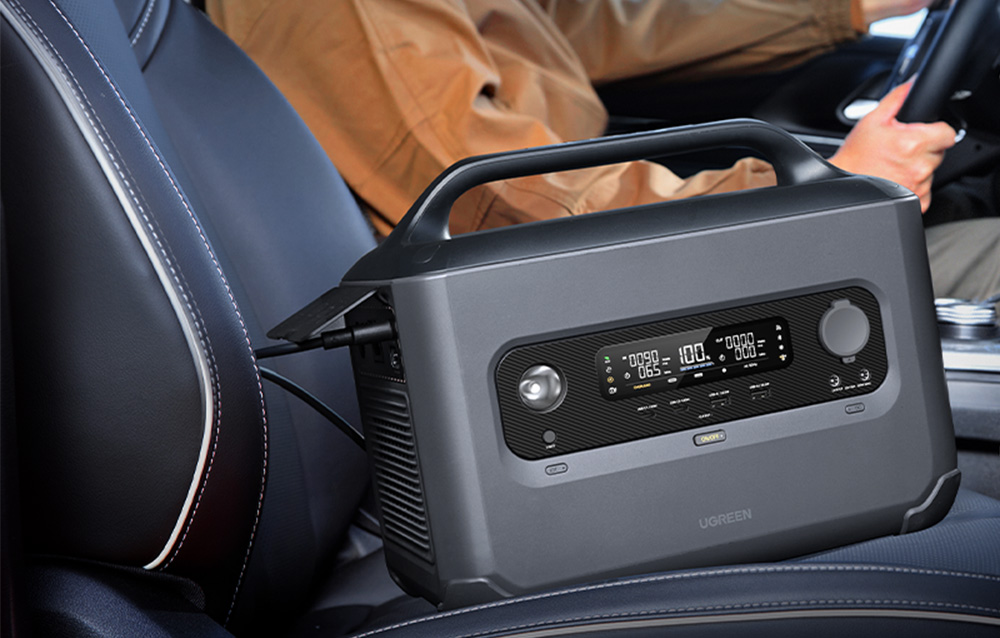 Remote control and advanced features
The UGREEN app allows you to easily control and monitor the PowerRoam via Wi-Fi or Bluetooth, providing convenience and flexibility in operating the device. In addition, you can easily switch the device's modes in it. Quiet mode offers reduced fan noise for quieter charging, while power-saving mode reduces power consumption and extends battery life. In addition, a child safety lock provides greater convenience for families with young children, protecting the device from accidental use. The diagnostics function allows the PowerRoam to perform a diagnostic check and display feedback messages, making it easier to monitor the device's status and quickly resolve any problems.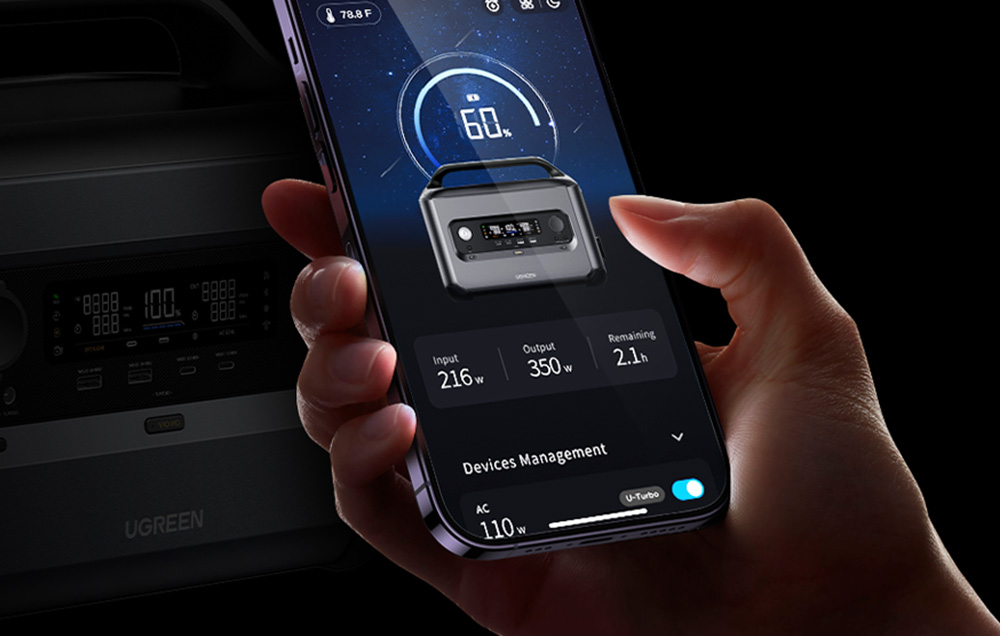 Fast charging
Thanks to modern charging technology, the UGREEN power station will be ready for use in no time. Its energy will fully renew in just 1.5 hours! This makes sure you'll always be ready for a power outage or to power up your devices while camping.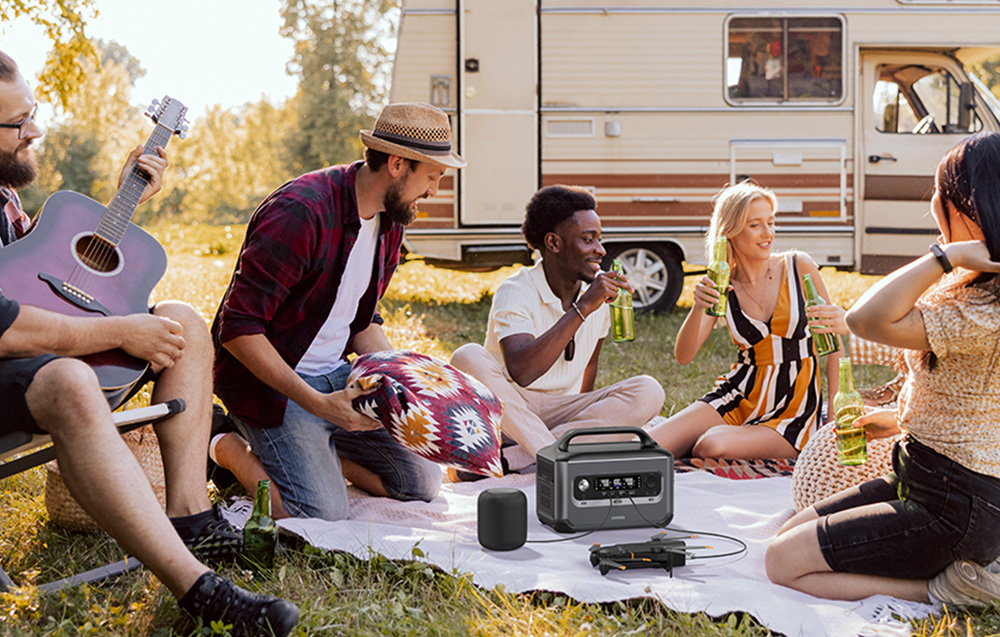 Multiple charging options
You can charge your UGREEN device no matter where you are. When you're camping overnight, all you have to do is plug it into portable solar panels, which will have it ready for use in as little as 4 hours. Don't worry, however, if you don't have access to them. You can also easily plug the station into a 12/24 volt car outlet.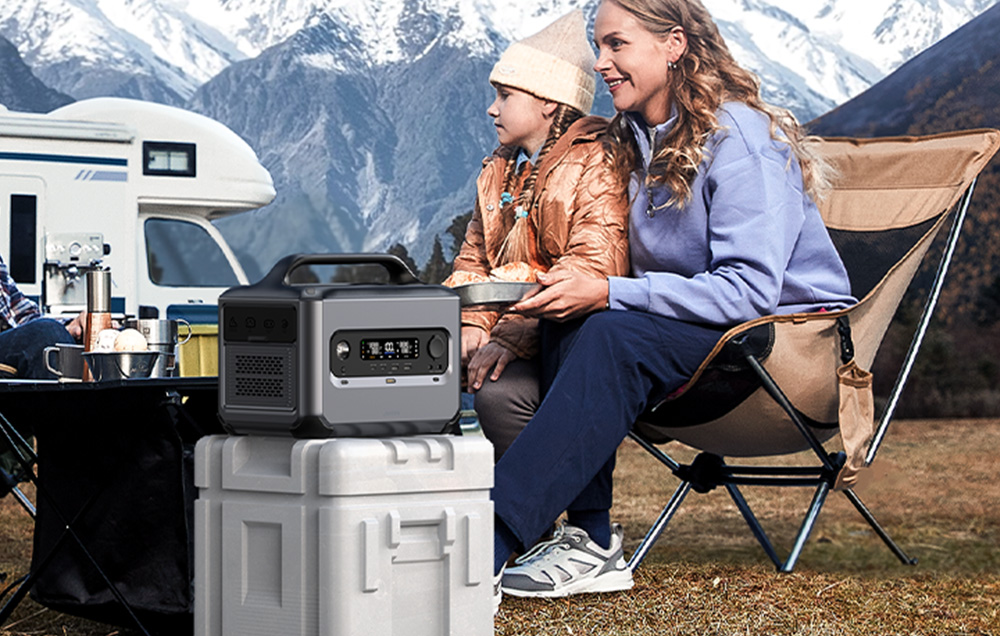 | | |
| --- | --- |
| Producer | UGREEN |
| Model | 15050 / GS600 |
| Power | 1500 W |
| Battery | LiFePO4 |
| Lifetime | +3000 cyls |
| Connectivity | Wi-Fi, Bluetooth |
| Application | UGREEN |
| Operating modes | Silent, power saving, child safety lock, diagnostics |
| Ports | 2 x USB-C, 2 x USB-A, 3 x car/DC outlet, 5 x AC outlets |