Switch Box 2in1 UGREEN CM333 HDMI 2.0 4K (black)
UGREEN CM333 2-in-1 HDMI Switch
Connect up to 2 devices to your TV simultaneously and switch between them with ease. The compact switch UGREEN CM333 is equipped with 2 HDMI interfaces - 2.0 and 1.4. It enables transmission speeds up to 18Gbps and supports resolutions up to 4K/60Hz. The product is compatible with most popular operating systems and does not require installation of additional drivers.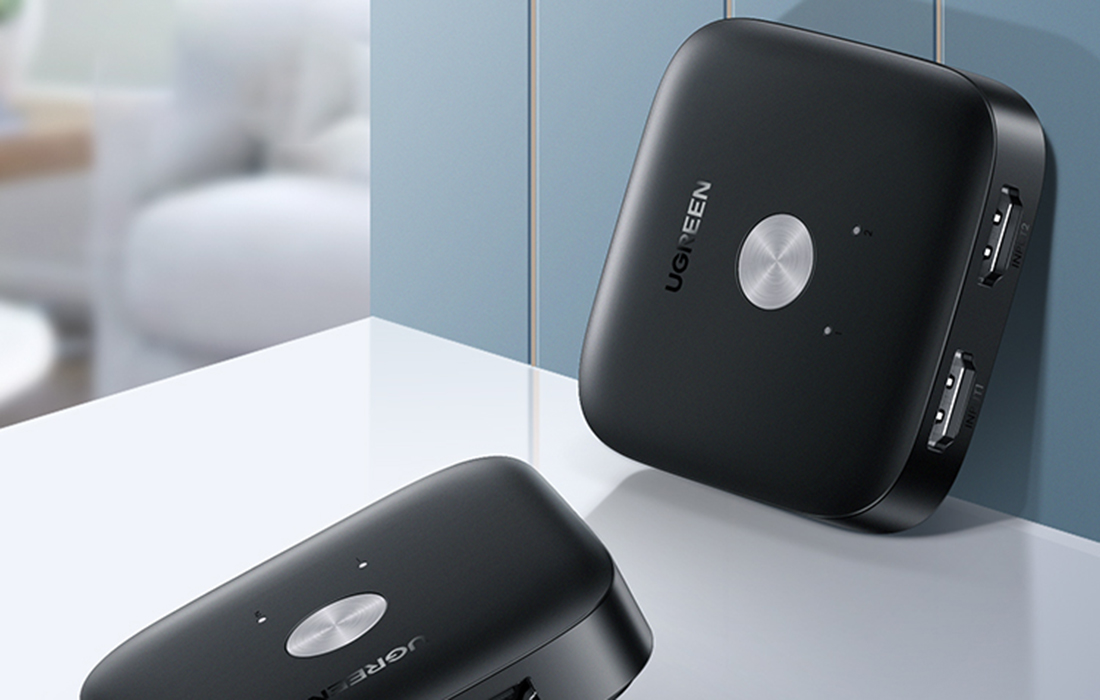 Connect 2 devices at the same time
Want to use 2 devices and want to connect them to your TV or display for a bigger, clearer picture? You no longer have to wonder which you need more - with the help of a switch, you can connect them both! Comfortably play a game on your console, and when you need to, switch to your laptop with one click.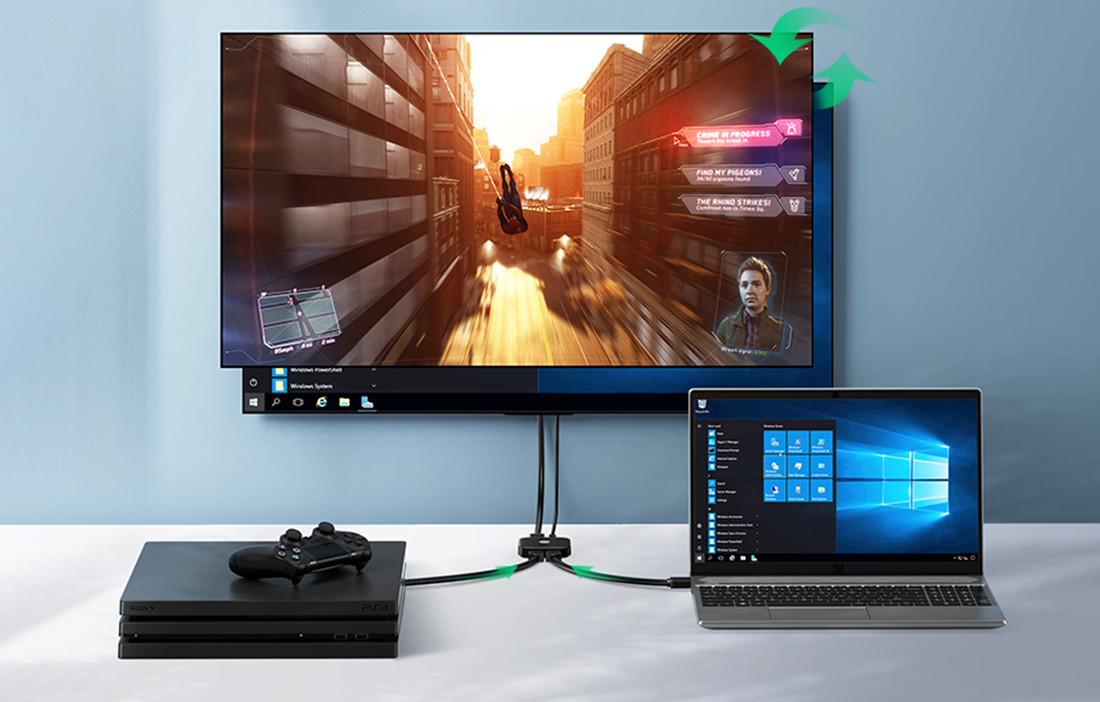 Stunning image quality
Enjoy superior image quality. The Switch supports resolutions up to 4K/60Hz and delivers improved brightness so you can relive the delight of your favorite movies. Discover previously unseen details and be amazed by vivid, crisp, natural colors.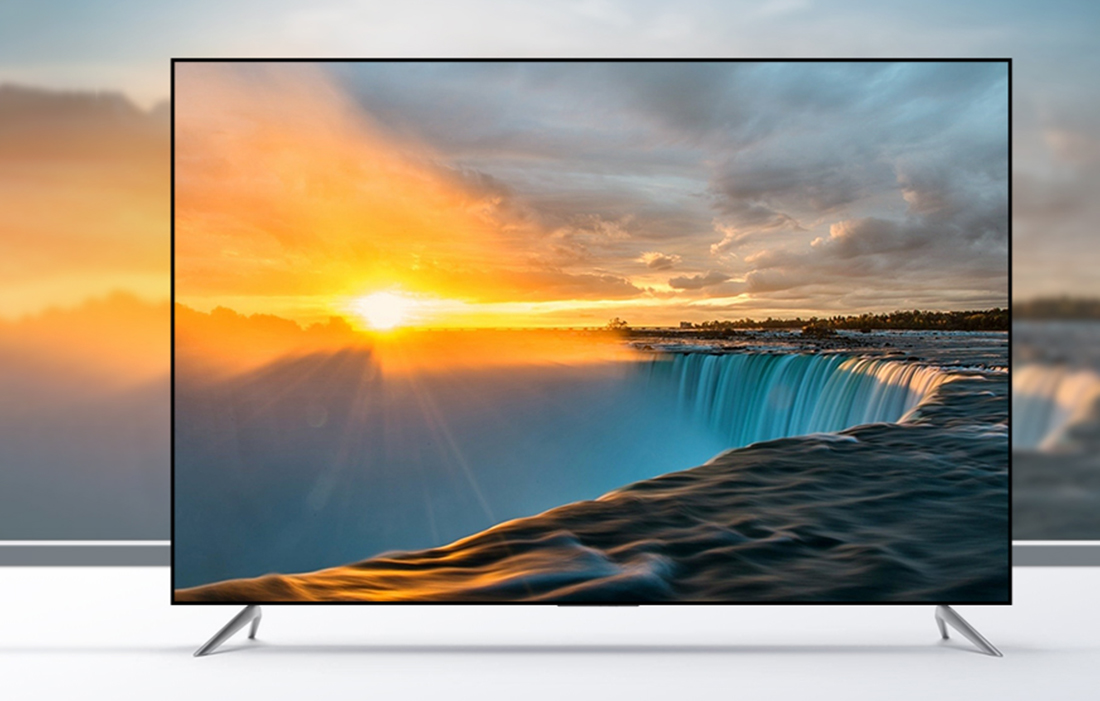 Wide compatibility
No need to worry about compatibility issues. The switch supports most of the displays, projectors and TVs available in the market. It works seamlessly with laptops, XBOX and PlayStation consoles, TV boxes and DVD players. Connect 2 devices of your choice and conveniently switch between them whenever you want!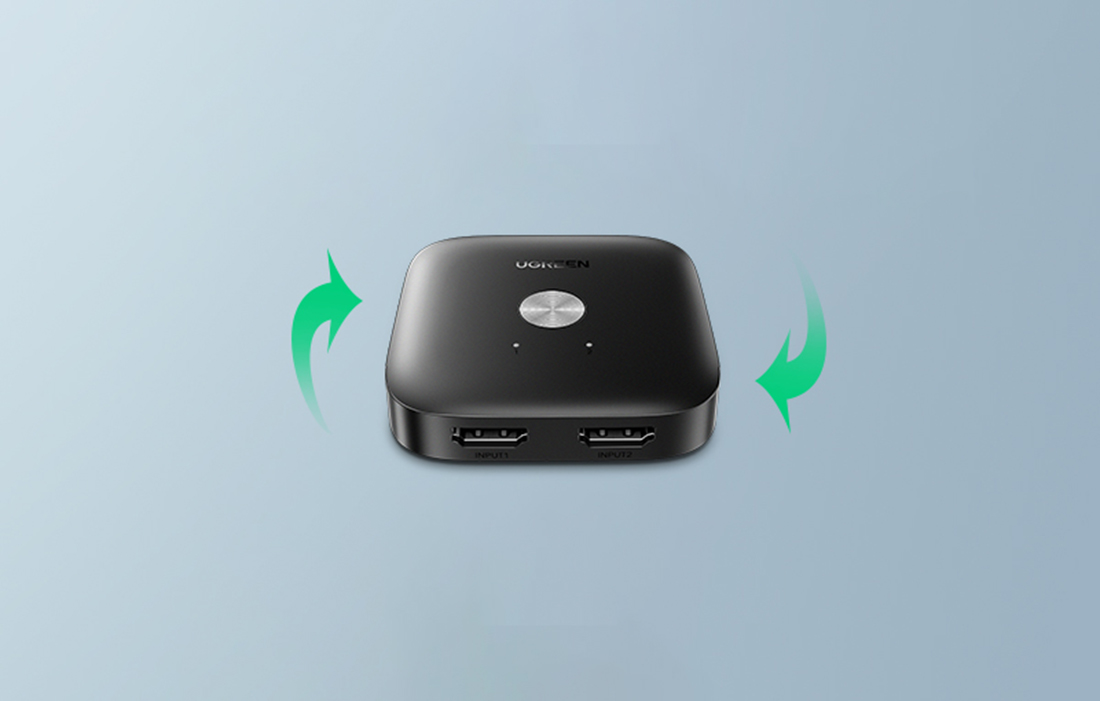 Impressive transmission speed
Enjoy lightning fast transmission. The switch has 2 HDMI interfaces - 2.0 and 1.4, the first of which enables transfer speeds of up to 18Gbps, and the second of up to 10.2Gbps. Thanks to this you can watch movies, play games or work without any problems. Insufficient signal, delays and stuttering will only become an unpleasant memory!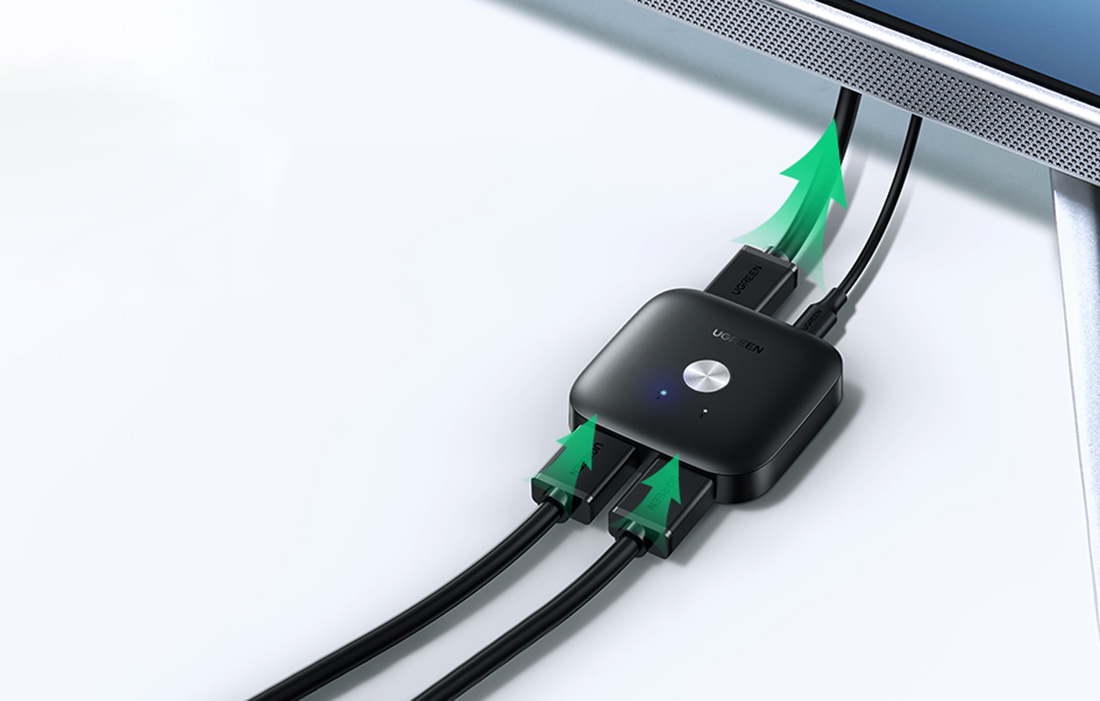 Just plug it in
The switch is child's play to use. To use it, simply plug it into the device of your choice. The plug&play system will allow you to avoid complicated configuration and the need to install drivers! The product is compatible with Windows 10/8.1/8/7/XP, Linux and Mac OS.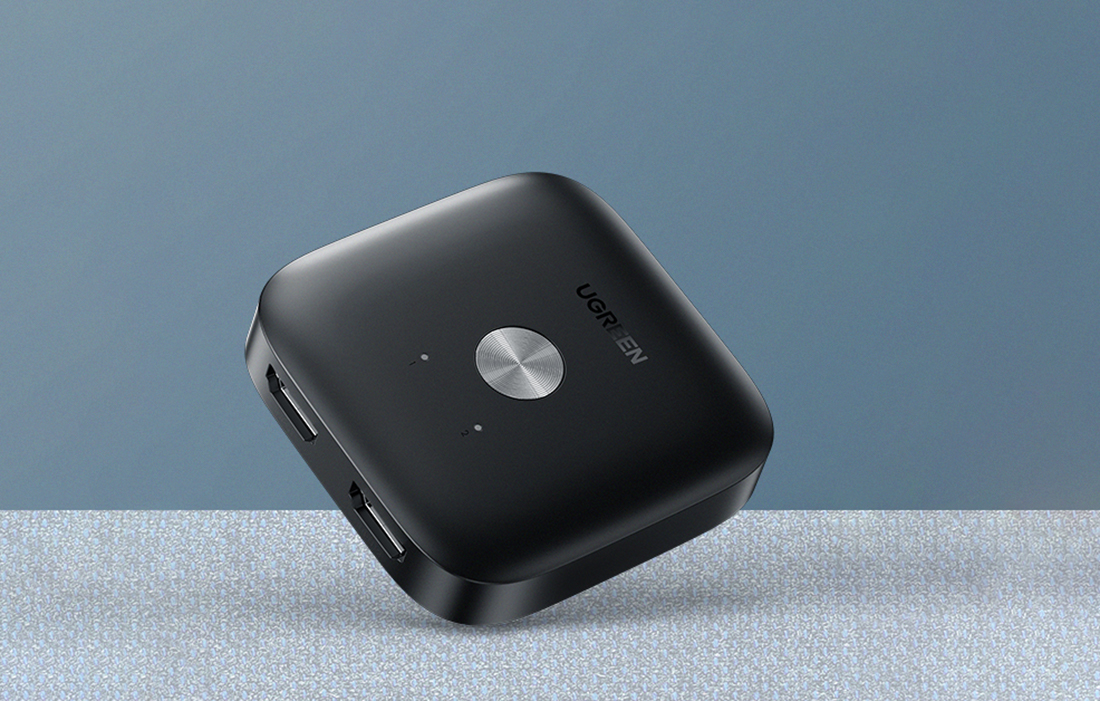 | | |
| --- | --- |
| Brand | UGREEN |
| Model | CM333 |
| HDMI Interface | 1.4, 2.0 |
| Supported resolution | 4K@60 Hz |
| Transfer speed | 18 Gbps (HDMI 2.0), 10,2 Gbps (HDMI 1.4) |
| Compatibility | Mac OS, Windows, Linux |
| Dimensions | 68x68x14.5 mm |
| Input | 2x HDMI, 1x USB 2.0 |
| Output | 1x HDMI |