UGREEN CM511 USB-C to HDMI HUB Adapter, 3x USB-A 3.0, SD/TF 20956A
UGREEN CM511 USB-C to HDMI HUB Adapter, 3x USB-A 3.0, SD/TF
Does your laptop not have enough ports? Try the UGREEN CM511 multifunctional hub, with which you can easily increase the capabilities of your computer! The device is equipped with several ports such as HDMI, 3x USB-A 3.0 and SD/TF card slots. It enables data transfer speeds of up to 5 Gbps, so you can transfer documents between devices in no time! Expand your possibilities with UGREEN!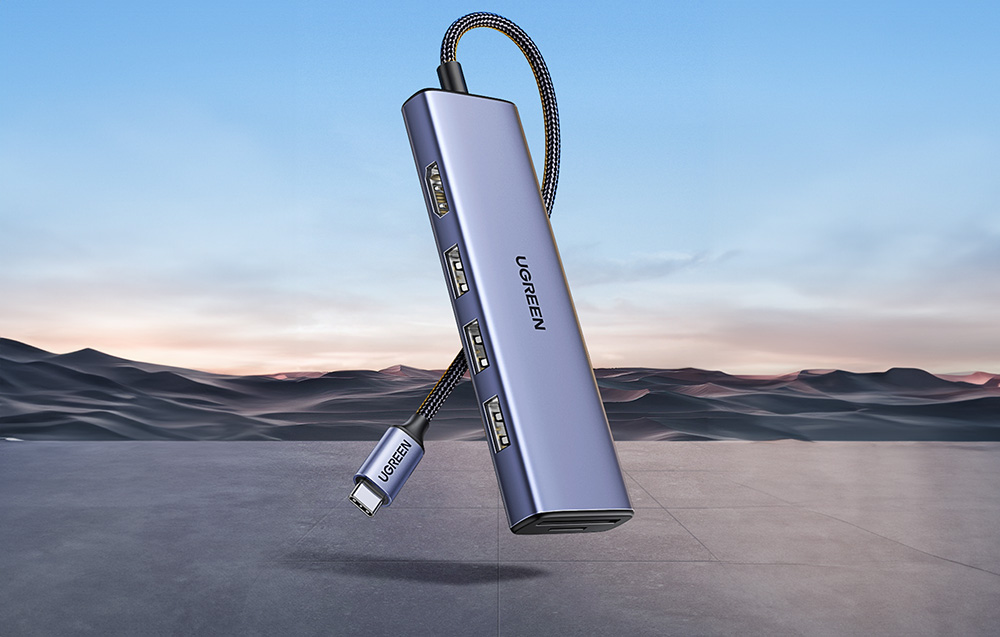 Turn one port into several
Increasing your computer's capabilities is easier than you may think! The small hub by UGREEN is equipped with 3 USB-A 3.0 ports, with which you can easily connect, for example, a flash drive or phone to your laptop . What's more, the HDMI port allows you to display photos, videos or presentations on a large display. In addition, you can also insert SD/TF cards and enjoy your files on your laptop!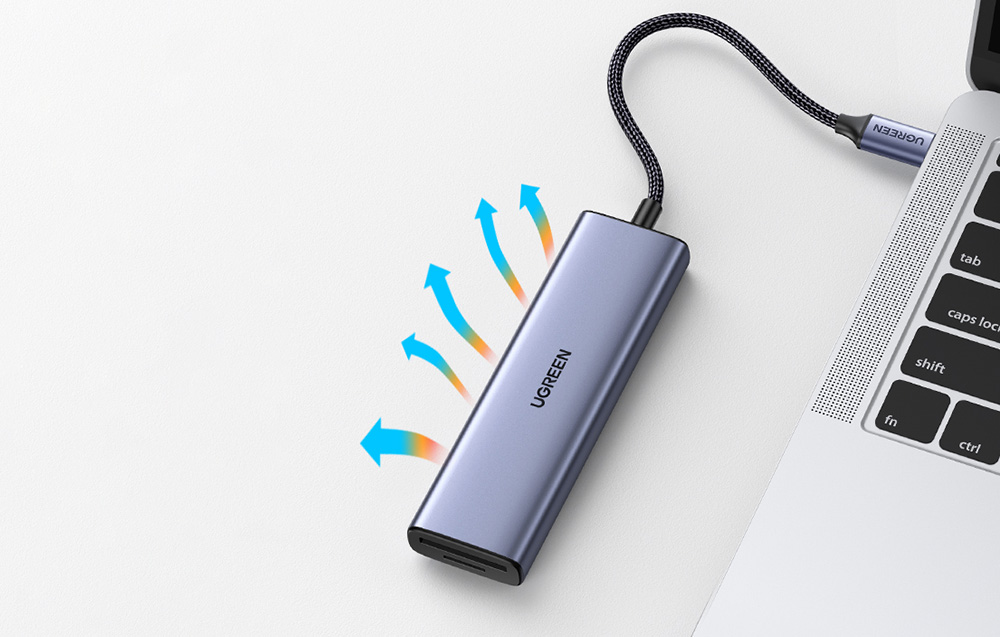 Instant data transfer
Say goodbye to endlessly dragging file transfers. The hub is equipped with USB-A 3.0 ports that allow data transfer speeds of up to 5 Gbps. Now justaRCzy a few moments to transfer all the photos, videos, documents or high-resolution audio files you need.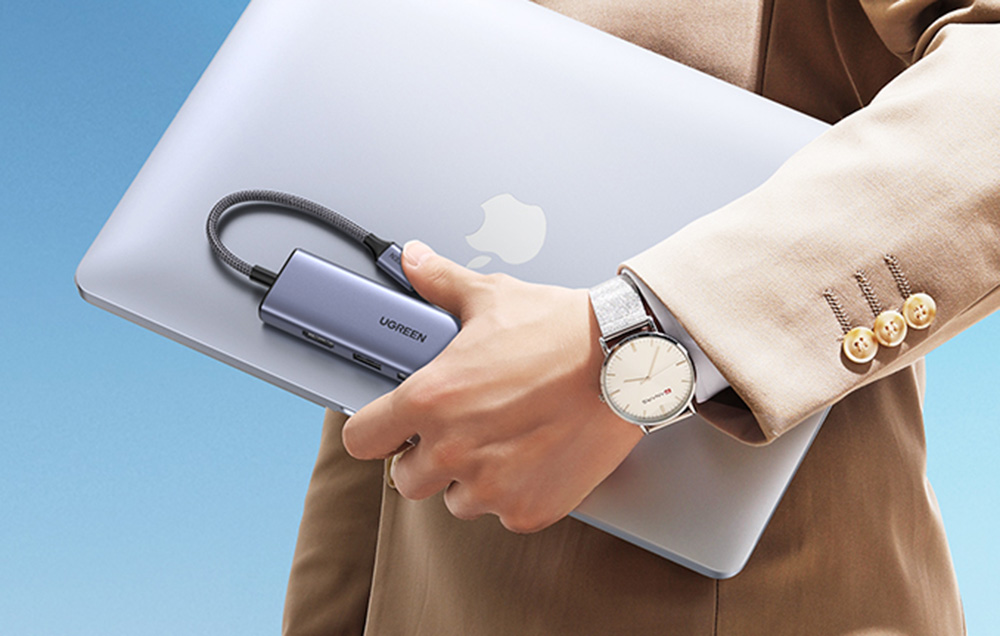 Wide compatibility
No matter what equipment you use - the UGREEN CM511 hub will certainly not disappoint you. The product is compatible with most devices of popular brands available on the market. Connect to it equally mouse, keyboard, monitor or laptop. It works perfectly with operating systems such as Windows, Mac OS or Linux.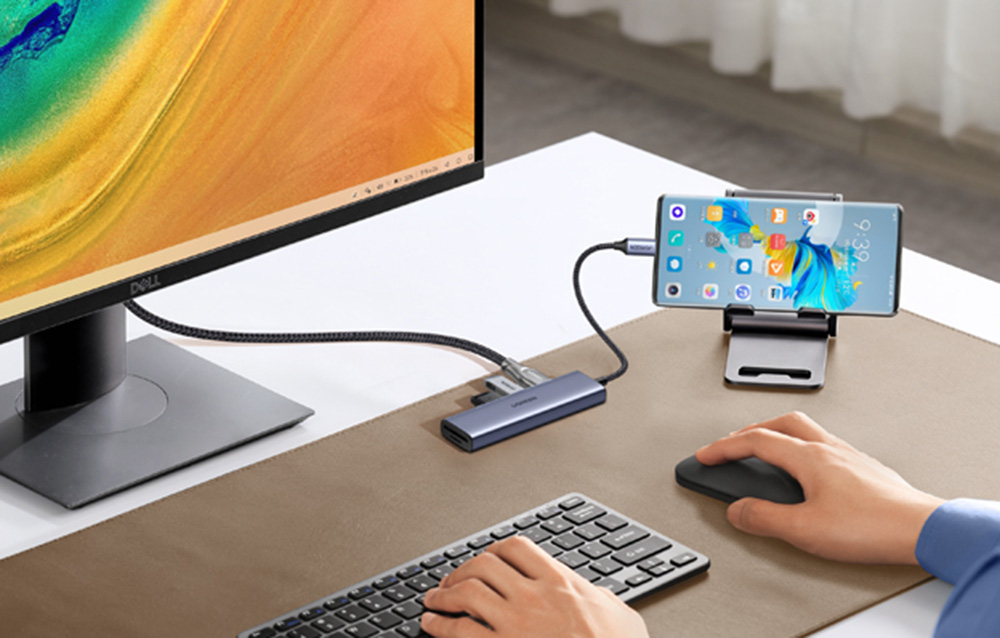 | | |
| --- | --- |
| Manufacturer | UGREEN |
| Model | 20956A / CM511 |
| Input | USB-C |
| Output | 1x HDMI, 3x USB-A 3.0, SD/TF card ports |
| Data transfer on USB-A | up to 5 Gbps |
| Compatible systems | Windows, Mac OS, Linux |